One person was killed Thursday afternoon and another person was injured after a car slammed into a Snellville restaurant.
The incident happened at M&J Home Cooking Country Buffet at 3050 West Main Street (Highway 78).
Police says a 71-year-old man was killed when the car smashed through the front glass of the restaurant and struck him.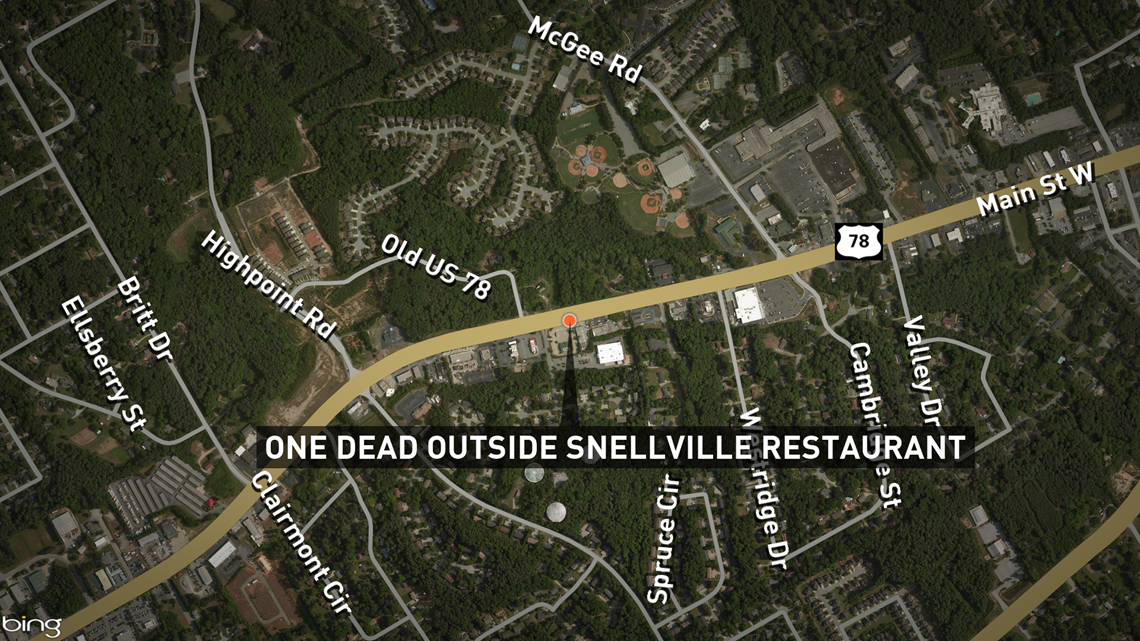 Gwinnett police say the 68-year-old driver of a late-model BMW SUV was trying to pull into a parking space with her husband. When she tried to hit the brake pedal, she hit the accelerator instead.
One witness described the crash.
"I was sitting by the window, one table in -- and I heard a loud noise," one man said. "The wall exploded I heard like an engine revving. The wall just exploded and it was all on top of me, and pushed me into the restaurant about 20 feet."
That man said he slid under the car, between the tires.
Police say the driver of the BMW was able to regain control of the vehicle and back it out of the restaurant following the collision.
This story is developing.