Jermaine Dupri reflects on 30th anniversary of So So Def, 50th anniversary of hip-hop | 11Alive Uninterrupted
Grammy-award-winning super producer Jermaine Dupri talks about several milestones that he's celebrating this year.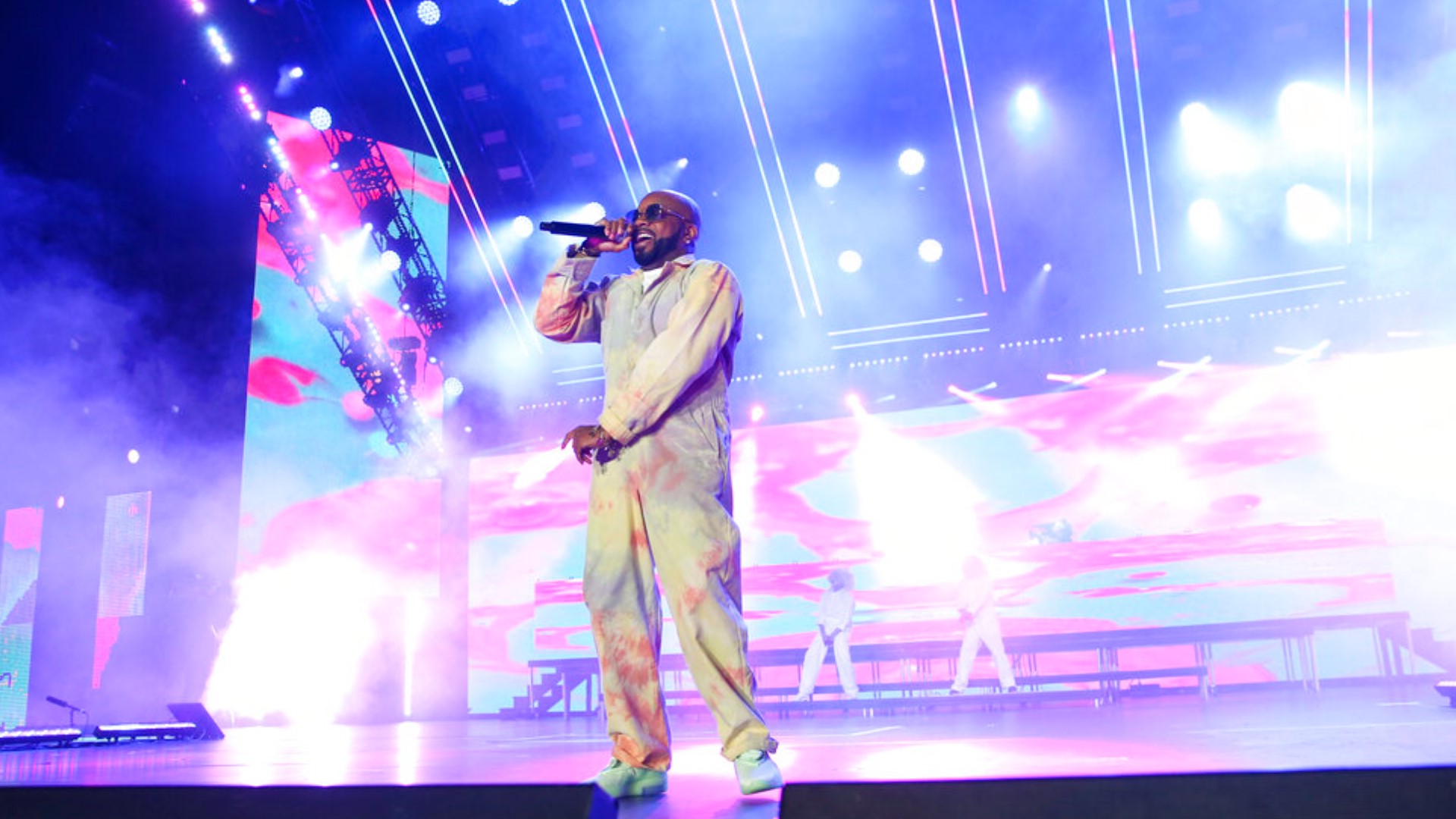 11Alive Uninterrupted is a series focused on in-depth conversations on Atlanta's culture. 11Alive's Neima Abdulahi sits down with Jermaine Dupri to talk about the 30th anniversary of his record label So So Def Recordings, the hip-hop industry and more.
'WELCOME TO ATLANTA'
:
Atlanta's very own Grammy-award winning super producer Jermaine Dupri stopped by the 11Alive studio to talk to culture journalist Neima Abdulahi about several milestones that he's celebrating this year.
His record label, So So Def Recordings, celebrates its 30th anniversary this year. The label was a vision that officially launched in 1993, and has made significant impacts in the music industry.
"All I can do is thank God. Everything I do was and is to further grow this city. When I started, the city wasn't the city that it is today," Dupri explained.
So So Def has helped launch the careers of Xscape, Bow Wow, Kriss Kross and several other groups. Over the years, the label's roster has included Anthony Hamilton, Jagged Edge, Dem Franchize Boyz, Da Brat and the list goes on.
"When you said the phrase, 'Welcome to Atlanta,' Did you have a feeling that it would bring the world to the doorstep of the A?" we asked.
"Atlanta is the only city I know where people come here for a weekend and the next time you see them, they're like, 'I live in College Park, I live in Decatur.' [So] that was happening prior to that song. I started seeing that before everyone else realized it," Dupri replied.
FROM UNDERDOG TO BUILDING A LEGACY
:
Outside of the label's success, Dupri carved out his own lane as a musical genius, by producing records for artists such as Jay-Z, Mariah Carey, Usher, Aaliyah, Alicia Keys, Janet Jackson, and many others.
The Atlanta artist is in the Songwriter's Hall of Fame and prides himself on being the City of Atlanta's unofficial mayor and ambassador.
During the sitdown interview, Dupri also reflected on the 50th anniversary of hip-hop, and the genre's impact on all things culture, arts, and entertainment.
As Dupri reflected on his decades-long success in the music industry, he said he still feels like the underdog at times, which is why he works so hard.
"Totally unappreciated. Fifty percent of the music industry can't do what I do or they haven't done what I've done," he said.
Dupri's work ethic, which hasn't slowed down for decades, is fueled by the need to stamp his own legacy in the culture.
"I'm starting to realize you have to take your flowers. Nobody's gonna give it to you. You have to take them. That's why I came to see you. This is the first interview I've done for the 30th anniversary. I want to continue what I've started," he reflected.
The GRAMMY® Award-winning music legend has produced chart-breaking songs with legendary projects like Mariah Carey's 6x-platinum "We Belong Together," Usher's 3x-platinum "Nice & Slow," Xscape's platinum "Just Kickin' It," his own "Money Ain't A Thang" [feat. JAY-Z], and many other projects. Dupri also has an upcoming album with hip-hop artist Curren$y.