Every day is a new day for Dante Sipp, as he begins the rest of his life. He received a new kidney from a new friend a few weeks ago and is home now, getting stronger every day.
"I didn't think I would feel this good after the transplant … but I feel like I could run a marathon right now. I feel absolutely amazing," Dante told 11Alive's Cheryl Preheim. "I got my life back."
Dante's story started long before his kidney transplant. The college student and coach underwent dialysis three days a week for the last eight years for kidney failure. He realized something was wrong when his legs and stomach were suddenly swollen.
"I had no idea. I was healthy otherwise," Dante said. "You log your blood pressure at morning and night, your pulse … I take 32 pills a day. Five and a half years of almost dying … going through a lot of stuff."
While he underwent treatment for the devastating illness, Dante kept a smile on his face – earning the love and praise of the kids he coaches at Carrollton Gymnastics.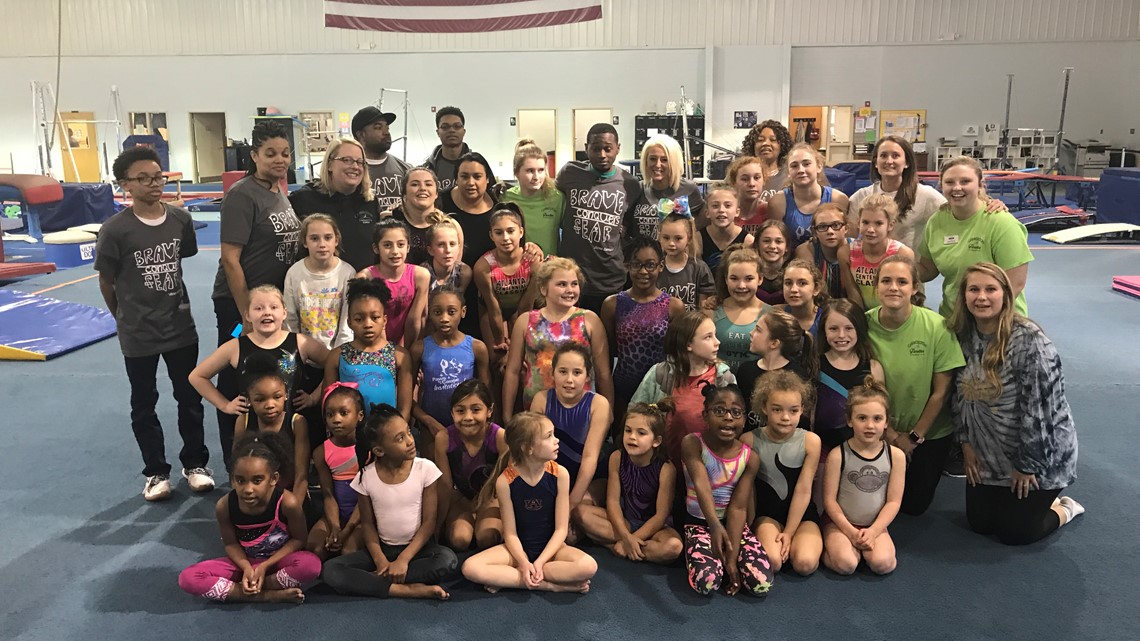 The gym family came together to bring Dante's story to Cheryl Preheim's Brave Conquers Fear series, which touched the heart of a woman in Athens – Lauren Larrison, a perfect stranger – who felt drawn to Dante's story in a way she couldn't describe.
"It is a God thing. He made this connection," Lauren said before she met Dante. "As soon as I saw him I felt this rush and I felt His presence."
The tests eventually confirmed it. Lauren was a perfect match. She and Dante invited 11Alive into the operating room to see the moment Lauren's kidney started to function for Dante – redefining his future.
"We're family now," Dante said. "I get a sister!"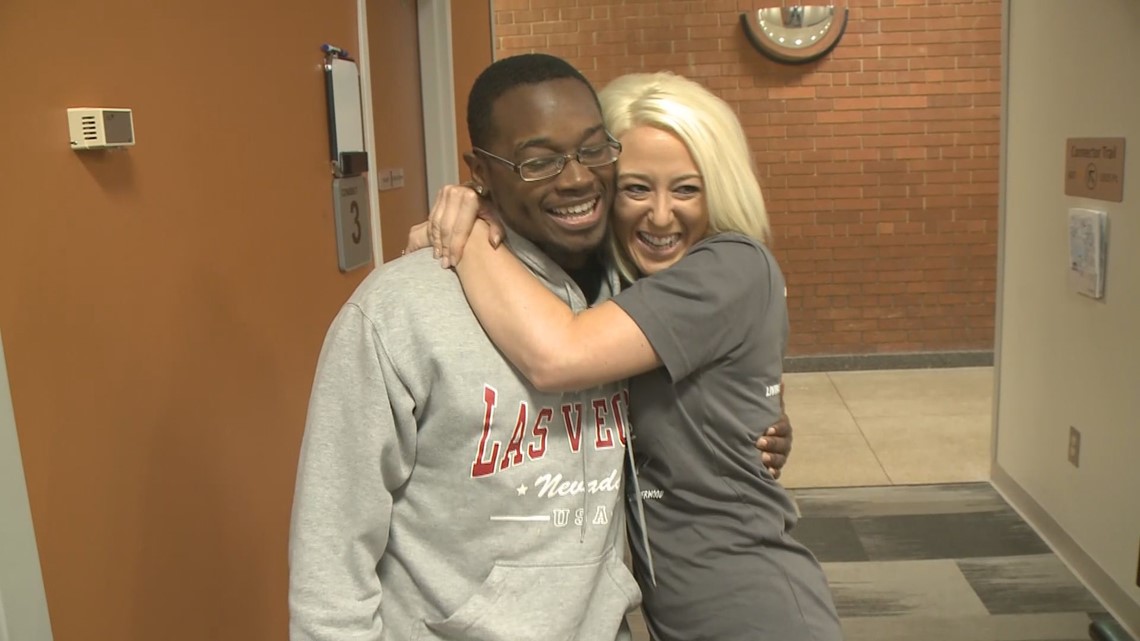 Lauren is already back to work after giving Dante her kidney. She said the entire experience has been incredible and she would do it again in a heartbeat. She told Preheim that she hopes her story will help inspire others to give the gift of life to those in need.
"This is the best feeling I've had in a long time," Dante said after the surgery.
His living room is decorated with cards and pictures from second-graders – the kids from Lauren's daughter's class. They are learning a lot about the kind of gifts that matter most: Selflessness and sacrifice.
Now with a new kidney, the number of pills Dante has to take every day has dropped dramatically. He can't wait to coach again.
"I miss them, that's my little family out there. Those kids brought me life. They made me stop thinking about my problems for a little bit," Dante said. "I can't wait to get back out and tumble and coach and be great … great again … be free to live life to the fullest."