Dante Sipp has waited eight years for this moment.
He got the chance to participate in the 2019 Altanta Kidney Walk at Atlantic Station, proudly wearing a recipient banner. It's all possible thanks to Lauren Larrison, his donor.
"She is my heaven-sent, sent just for me," he said. "We were a perfect match."
Two months after their transplant surgery, they feel like their journey together is just beginning.
"I may be the donor, but I am the recipient of the blessing, " Larrison said. "He's taught me so much."
RELATED: She gave him her kidney so he could live. They shared their story of faith on Easter Sunday
Dante & Lauren complete kidney walk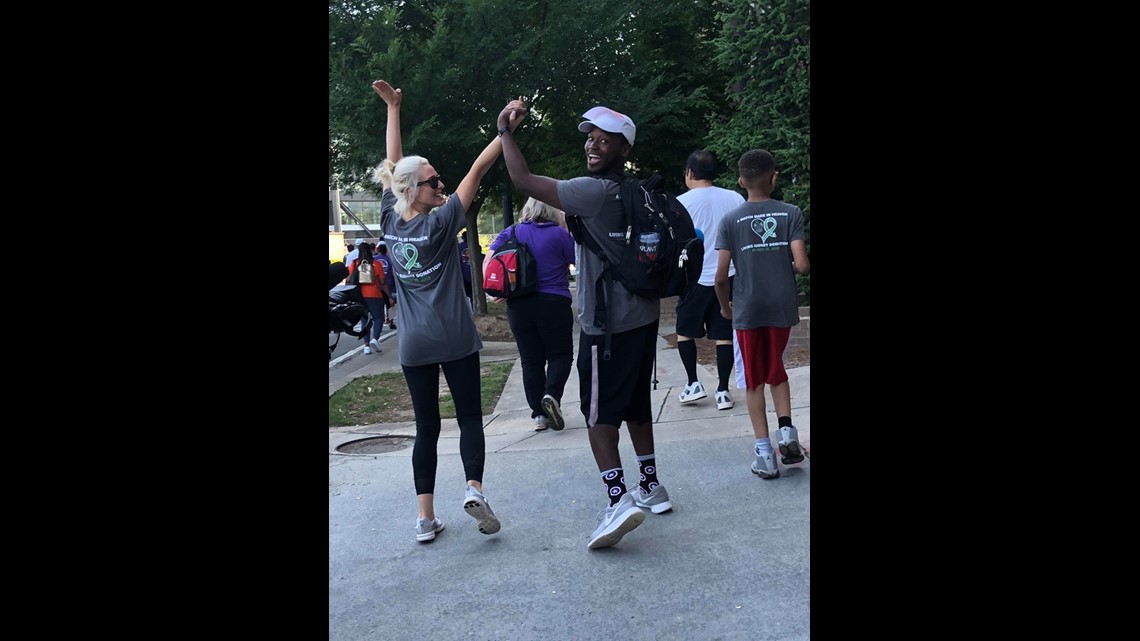 RELATED: 'I got my life back' | Carrollton coach's future wide open after successful kidney transplant
They now want to help others.
According to the National Kidney Foundation, one in six Georgians are living with kidney disease. The areas where cases are the most prevalent are in DeKalb, Fulton and Gwinnett Counties. Those living with the disease may not even know it.
Sipp and Larrison are sharing their story to raise awareness. They walked side by side over the weekend at the kidney walk, where about 1,300 other people participated.
RELATED: She knew before she met him that she was meant to save his life
RELATED: Beloved gym coach in need of kidney meets donor for the first time
"There are so many ways to bring awareness but I feel like this is such a large group and gathering," Larrison said.
"If people see donations happening they are more encouraged to actually do it themselves," Sipp added.
The two hope their connection helps others.
OTHER STORIES: