It's time to join 11Alive for a tradition 34 years in the making: Can-a-thon!
Food insecurity is a very big issue in the United States. In 2015, 15.8 million households were food insecure. And 6.3 million households didn't know where their next meal would come. Those numbers include 13.1 million children. A total of 42.2 million Americans live in homes without stable food security.
11Alive and the Salvation Army want you to help curb those numbers and change lives in our community.
PHOTOS | Can-A-Thon CANagrams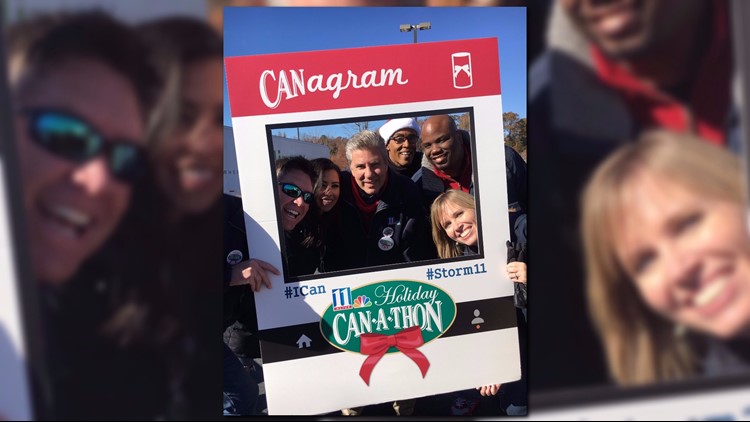 The 2016 Can-a-Thon is an event that will bring in thousands of canned food from people like you. Schools, non-profits, and special guests will be participating in an event that will take over the Atlanta area. Spanning over four areas (Fulton, Cobb, Gwinnett, and Rome), this year's Can-a-Thon is sure to be a hit. 11Alive will also be there every single step of the way with an eight hour morning newscast featuring all of our newspersons.
This is your definitive guide for everything within Can-a-Thon.
PHOTOS | 34th Annual Can-A-Thon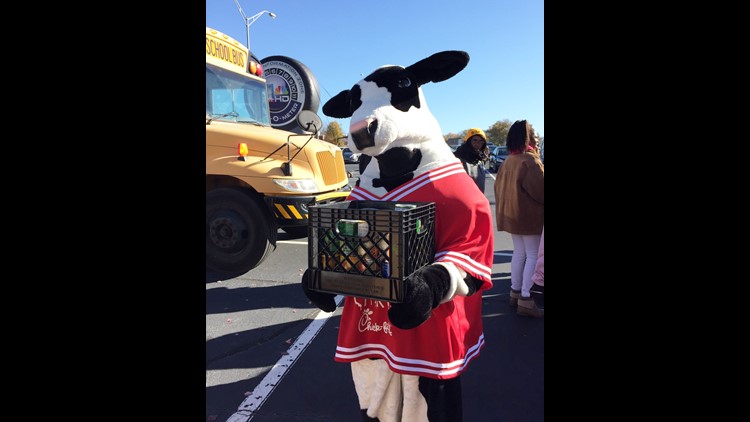 Where is it?
Fulton residents can check out the gold lot of Turner Field to donate.
Address: Capitol Ave SE, Atlanta, GA 30312
Those in Gwinnett should head to the Infinite Energy Center (Gwinnett Arena).
Address: 6400 Sugarloaf Parkway, Duluth, Georgia 30097
Cobb locals should go to Cumberland Mall.
Address: 1000 Cumberland Mall, Atlanta, GA 30339
Everyone near Rome will be at The Forum.
Address: 301 Tribune St, Rome, GA 30161
What will happen at these locations?
Your favorite anchors and 11Alive personalities will go through with a morning-long newscast featuring the day's news as well as cut ins from anchors and reporters. These names include Blayne Alexander, Jaye Watson, Ron Jones, Chesley McNeil, Jennifer Bellamy, Jerry Carnes, Vinnie Politan, Samantha Mohr, Jennifer Leslie, Crash Clark, Melissa Long, Chris Holcomb, Brenda Wood, and Jeff Hullinger.
I can't make it. What's on the TV schedule?
If you're going to be stuck at home or work, you can watch both on air and online.
5-7am - 11Alive News
7-8a 11Alive News on WATL
8a-11a Cut ins on 11Alive
Digital Takeover on 11Alive.com and 11Alive's Facebook page
11a-1p Atlanta & Co. Canathon Coverage (featuring 11Alive)
Will there be special guests?
We can't tell you that ;). But, if you're looking to get on the nice list, we'll tell you the big man in red is known to make a few drop-ins.
Anything else?
At Turner Field, there's going to be a large scale brass band ensemble. And maybe there'll be some hot chocolate.
Be sure to tune in and check out all of the fun! You can send us your photos by using #Canathon on your social media accounts.
PHOTOS | 34th Annual Can-A-Thon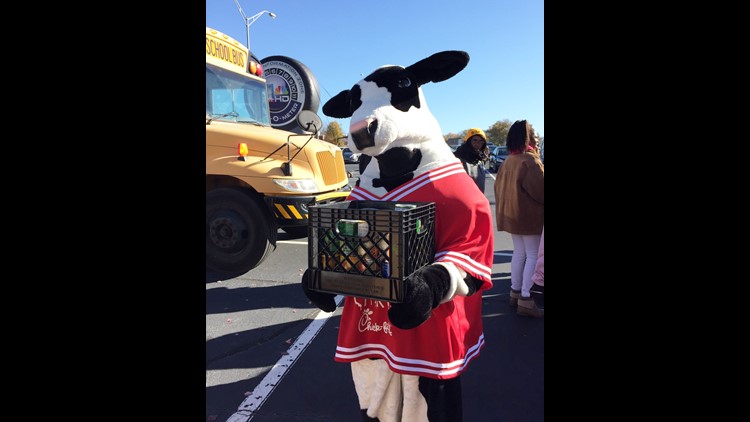 PHOTOS: Can-a-Thon through the years
Photos | 11Alive's first Can-A-Thon in 1973