SANDY SPRINGS, Ga. – Workers packed away thousands of 2016 AJC Peachtree Road Race shirts on Thursday.
The shirts were put in boxes at the Epstein School, but its design remained a closely-guarded secret.
The Jewish Family & Career Services of Atlanta employs individuals with intellectual and developmental disabilities. They receive job training and skills necessary for employment. The workers who put together the AJC Peachtree Road Race bags are paid by the organization's supported employment program.
PHOTOS: 2016 AJC Peachtree Road Race shirts packed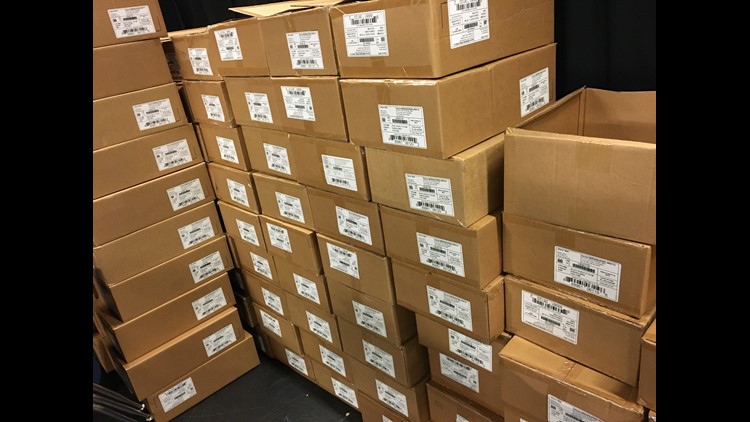 2016 AJC Peachtree Road Race T-shirt Design Contest Finalists