ATLANTA — One of the biggest obstacles to literacy is the scarcity of books for low-income families. For National Literacy Month, 11Alive is teaming with the nonprofit, Children Read, to collect books to give to preschoolers in need.
For the month of September, 11Alive is encouraging viewers to support Children Read, a 501(c)(3) organization in Atlanta that collects and distributes books to young children in Title 1 classrooms in DeKalb and Atlanta school systems, as well as the Head Start and Sheltering Arms programs. The books collected are for the children to take home and own.
Data shows 61% of lower income families have no children's books in the home. This lack of books puts children at a disadvantage, because 75% of students who are poor readers in third grade remain poor readers in high school.
Middle-income children are read to aloud an average of 1,200 hours by the time they reach kindergarten. Lower-income children are able to read only about 25 hours.
Children develop much of their capacity to learn in the first three years of life when their brains grow to 90% of their eventual adult weight.
11Alive invites the public to join the campaign to help collect books this month.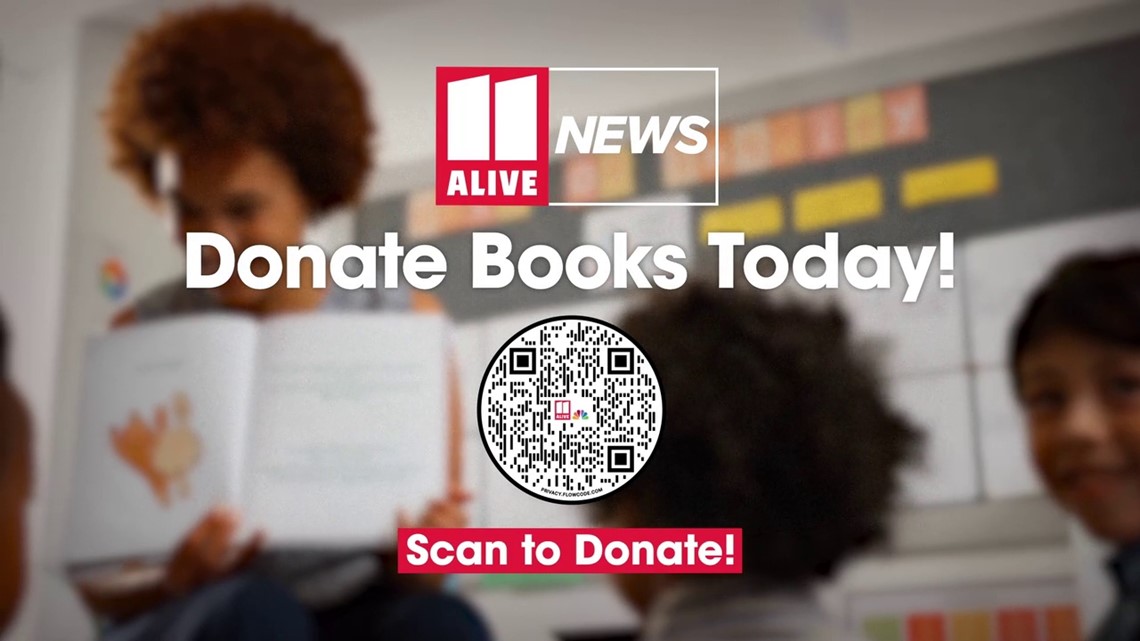 Additional options to drop off books for pre-school children are available at the following locations:
Children Read: 2936M N. Druid Hills Rd., Atlanta, GA 30329
Tall Tales Book Shop: Toco Hill Shopping Center, 2105 Lavista Rd., Atlanta, GA 30329
Greene's Fine Foods: 141 East Trinity Pl., Decatur, GA 30030
Casseroles: 1393 N. Highland Ave., Atlanta, GA 30306
Campbell Dental Group: 4840 Roswell Rd., Bldg. A, Suite 100, Atlanta, GA 30342
Quinn Windows: 3910 Lawrenceville Hwy., Tucker, GA 30084
Brave & Kind Books: 722 W. College Ave., Decatur, GA 30030
Coffee Bar Atlanta: 1602 LaVista Rd., Atlanta, GA 30329