It's the day when the students – who've spent the last 20 days sawing, and drilling and interviewing – will finally learn whether they will land the job they've been training so hard to get.
"There are a lot of paths we take to get to our goals in life. For most of us, it's a great big wide path. Days are beautiful. We have homes. We have vehicles. We have careers. And life's good for us. But occasionally, people get lost from it," explains Raymond, one of the Construction Ready program instructors. "We had some people, and 3 or 4 months ago, they started realizing the path they were taking wasn't getting them anywhere."
But this group was on a mission.
"What did y'all come here to do," asks Anthony Welsh, the site manager of training and placement.
"Trained, credentialed, and back to work," the soon-to-be graduates reply.
"Did y'all hear that," Welch asks. "We gotta hear that one more time. What did y'all come here to do?"
"Trained, credentialed, and back to work," the group responds enthusiastically.
As the ceremony continues, the group hears the good news: that the placement for their class, Group 24, was 100 percent. A round of applause breaks out.
One-by-one, each person is called forward to receive their certificate, and learn with which company they will be placed.
For Tracy Davis, it's the Blount Construction Company.
For Adrienne Howard, it's Baldwin Paving.
For Tyree Thomas – The Circle Group.
For Jose Vera, C.W. Matthews.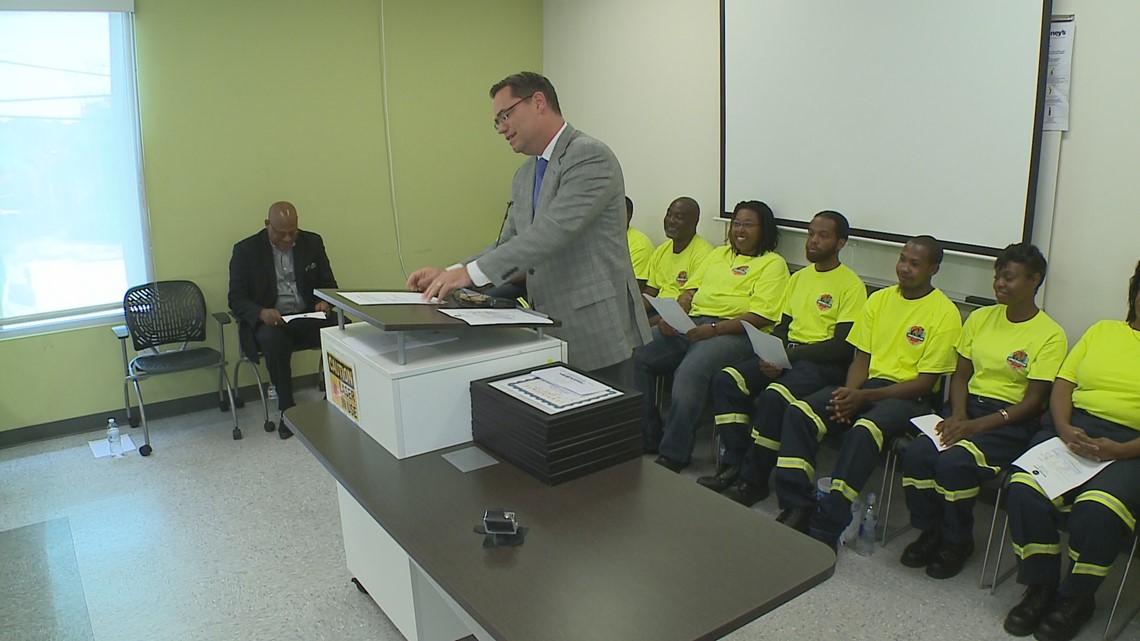 Happiness and gratitude fill the room.
"I want to thank my cousin, my uncle for telling me about the program," Thomas announces. "I want to thank everybody here, too. They pushed me to get through, too. I was thinking about quitting at first… I'm ready to work."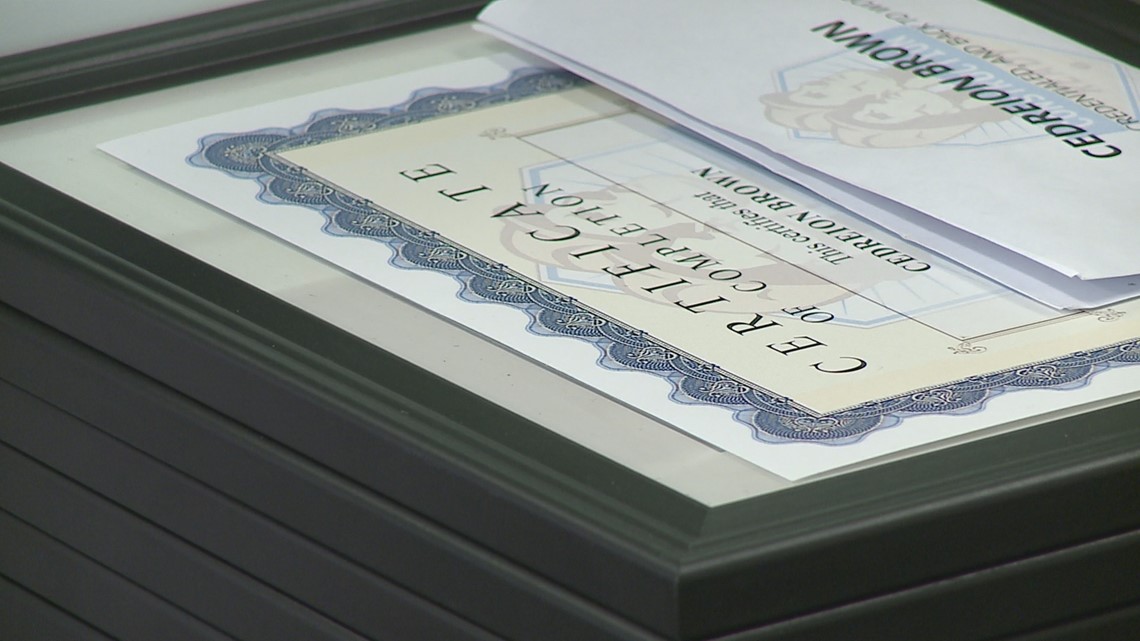 "When you don't complete something in life, you always think you ain't never gonna complete it," Vera begins. "And when you got a messed up background, you think you ain't never gonna complete it. And I thank my family."
Now that one giant hurdle is complete, the next phase of the journey can begin.
"To be honest with you, it (the program) gave me new life, new opportunities, skills in general," Davis explains. "This is definitely one of the biggest accomplishments I have done in a long time."
For Howard, it's about growth.
"Anytime I feel like something is too hectic or too heavy, I shut down. And this time I didn't," she explains. "I got employment. What more could I ask for right now?"
"Except for a promotion," she continues jokingly.
"Just to see everybody have a background and see where they came from to put the effort towards being here, pushing through it, toward one common goal," Davis concludes. "A lot of them, they were looking for a second chance, another opportunity … so anytime you get a situation like this, it's really grateful to see."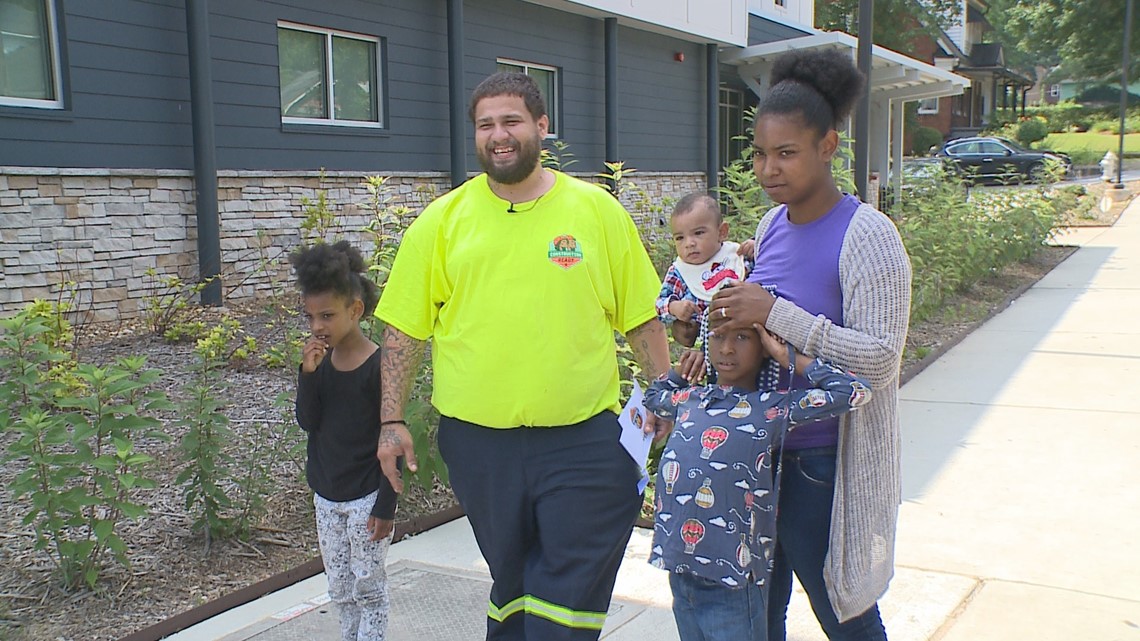 It's a second chance that Vera, like many of those he worked with, don't plan on wasting.
"This is what God gave me – an opportunity – and I'm gonna take it and I'm gonna run with it," he says.