ATLANTA — ATLANTA – The March 3rd storms that ravaged portions of Georgia and Alabama hit some areas that don't have storm sirens.
Some areas of Georgia have systems to blast a loud warning of an approaching storm, but others do not.
Why?
There's nothing requiring counties and cities to install storm sirens.
"The decision to install outdoor warning systems is solely up to local community officials and the local Emergency Management Agency," says Catherine Howden of the Georgia Emergency Management Agency.
Everyone from GEMA to the National Weather Service will tell you sirens are meant to alert people who are outdoors and may not reach people who are inside and asleep during a storm.
Alabama sheriff says all missing people have been accounted for in rural community where tornado killed 23 people
"The warning sirens are not intended to be heard indoors and even outdoors have a relatively small footprint," says Suzanne Forte, spokesperson for Dekalb County government.
Damage from deadly storms in Alabama and Georgia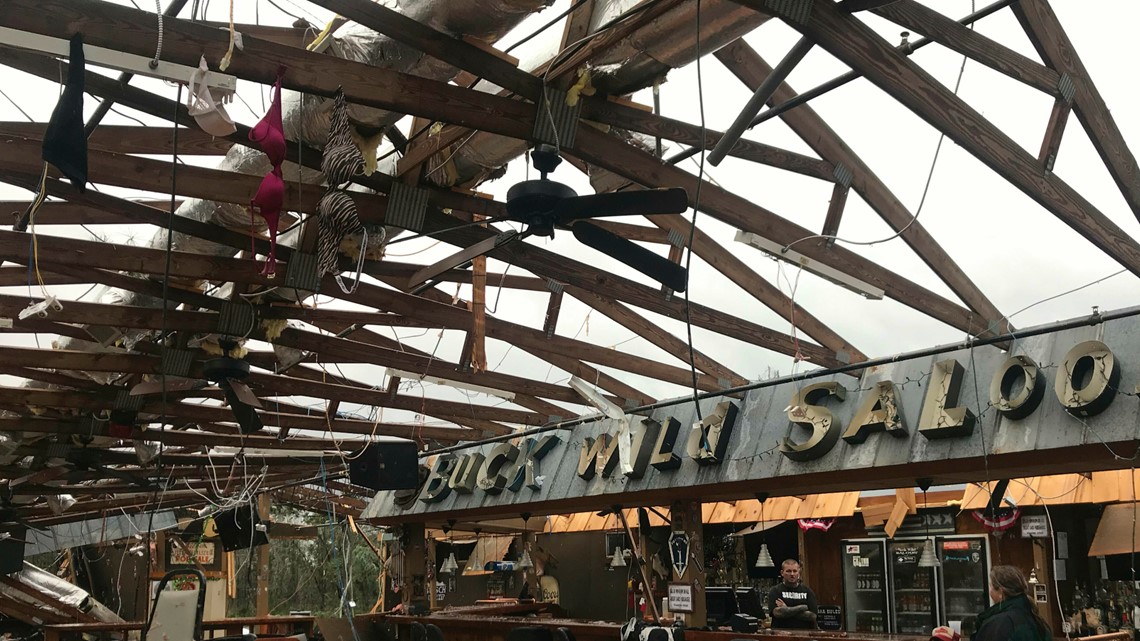 Unincorporated Dekalb County does not have storm sirens, but instead uses the CodeRED system that sends alerts to smart phones.
Trump surveys massive damage in Alabama from deadly tornado
Areas of Talbot County were decimated by a tornado that was one of several that raked Georgia and Alabama on March 3rd. Instead of storm sirens, it was a phone alert that told people to take cover.
"I heard the phone," said one victim. "It was coming on the phone."
Talbot County EMA Director Leigh Ann Erenheim says it would take seven or eight sirens to cover the entire county at a cost that would put a strain on an area of roughly 6,800 people.
"You've got to have money to do it," says Erenheim. "We're looking for grants to possibly add them, but for now the CodeRED phone system is effective and more affordable."
5-year-old Georgia girl travels to tornado-stricken town to hand out pizza, help clean up
A 2015 report by the National Institute of Standards and Technology says while sirens can be an important element of an alert system, some people don't trust them. Local agencies have to test them on occasion causing confusion for people living nearby.
"It's important to understand how people receive, process, and respond to these types of alerts," the report says. "Overwarning, either due to over testing or false alarms can lead to a distrust."
Unincorporated Gwinnett County does not have storm sirens, but like other areas relies on alerts sent to cell phones.
Red Cross tornado statistics illustrate Georgia destruction
"The warnings come directly from the National Weather Service or our office," the county says in a statement. "Most phones are already enabled. A subscription is not required and there is no app to download."
Both Cobb and Cherokee County have storm sirens, but warn people to have a backup whether it's a weather radio or phone app.
Authorities warn that one bolt of lightning can take out a storm siren and leave people without warning unless they have some kind of backup.
Check out our Why Guy playlist for more cool stories.
RELATED:
Dashcam catches incredible lightning strike in Gwinnett County
Group collecting donations for Alabama tornado victims