ATLANTA — 11Alive News is excited to announce its second upcoming community conversation. "Protecting ATL Youth Town Hall," geared towards empowering and engaging the youth of Atlanta in open discussions about the issues that matter the most to them.
The event is for the youth and will also be run by the youth. The focus will be on providing a platform for young individuals to express their concerns, share their experiences and brainstorm potential solutions to the challenges they face daily.
Doors will open at 5 p.m. The conversation will run from 6 p.m. to 8 p.m., where participants will dive into various critical topics, including education options, community safety, mental health, and opportunities for the summer.
Admission to the town hall is free of charge, but due to limited seating, interested individuals are encouraged to reserve their seats here through Eventbrite.
Below is a look at the panelists.
The previous #BlackYouthTownHall event hosted by 11Alive gathered local leaders, educators, parents, and teens for an open and honest conversation about gun violence and safety. Notable panelists, including hip-hop artist Young Dro, shared personal experiences and emphasized the importance of making positive choices.
"I actually sacrificed some of the things that you would call like getting in trouble, you know, for the talent that God blessed me with," Young Dro said.
The prominent figure in the Atlanta music scene, highlighted the significance of mentorship and support in helping young people stay on the right path. Drawing from his own life experiences, the rapper emphasized the need for positive role models and opportunities for growth to combat negative influences.
"We have to start learning the kids and investigating what they really want to do, and not just start, you know, put things off on them like the popular obvious things," Young Dro said.
Atlanta Mayor Andre Dickens, who also served on the previous panel, emphasized the importance of addressing mental health concerns among the youth and providing them with productive activities and job opportunities during the summer.
The Protecting ATL Youth Town Hall serves as a beacon of hope and a platform for genuine conversations that can bring about positive change. By giving young people a voice and an opportunity to be heard, this event hopes to build a stronger, safer, and more supportive community for the youth of Atlanta.
Mark your calendars for this impactful event, and join us at Columbia High School to be a part of the solution and support the youth in shaping a brighter future for Atlanta.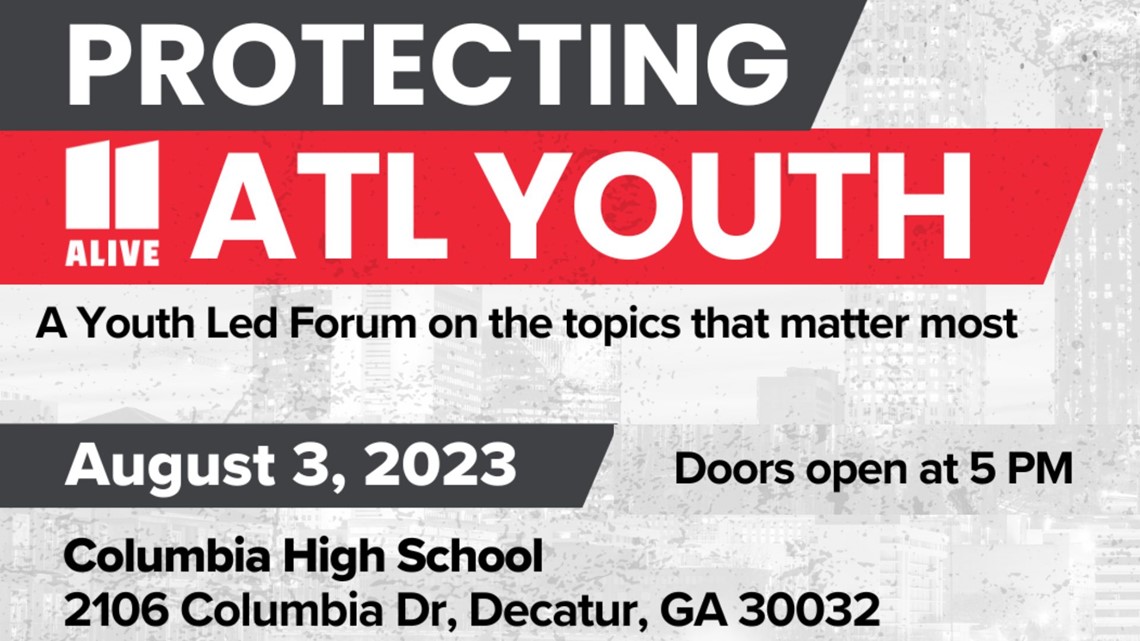 11Alive is bringing viewers online a few exclusive conversations and more from our interviews with several metro Atlanta teens. Read those stories below: