ATLANTA — Teens in 2023 are facing more challenges than ever, given the growing access to technology changing the landscapes of every one of life's journeys, including careers.
"You got to be fearless because the resources are there, and technology is expanding so rapidly," Professor Kent Knowles at SCAD. "You got to keep up with all the changes."
With many students asking for career development help and following our second community conversation, 11Alive paired two teens with Savannah College of Art and Design (SCAD) graduates and professors at the Atlanta Open to teach them all about the possibilities.
"You'll get to learn so much more, how open-minded you are, and take on new challenges that you've never done before," Madie Homan, a SCAD graduate and graphic designer, said.
Columbia High School students like, Khamari Jenkins and Zion Griffin were able to get insights into what life is like in college and after graduation. One of the questions centered around creative blocks.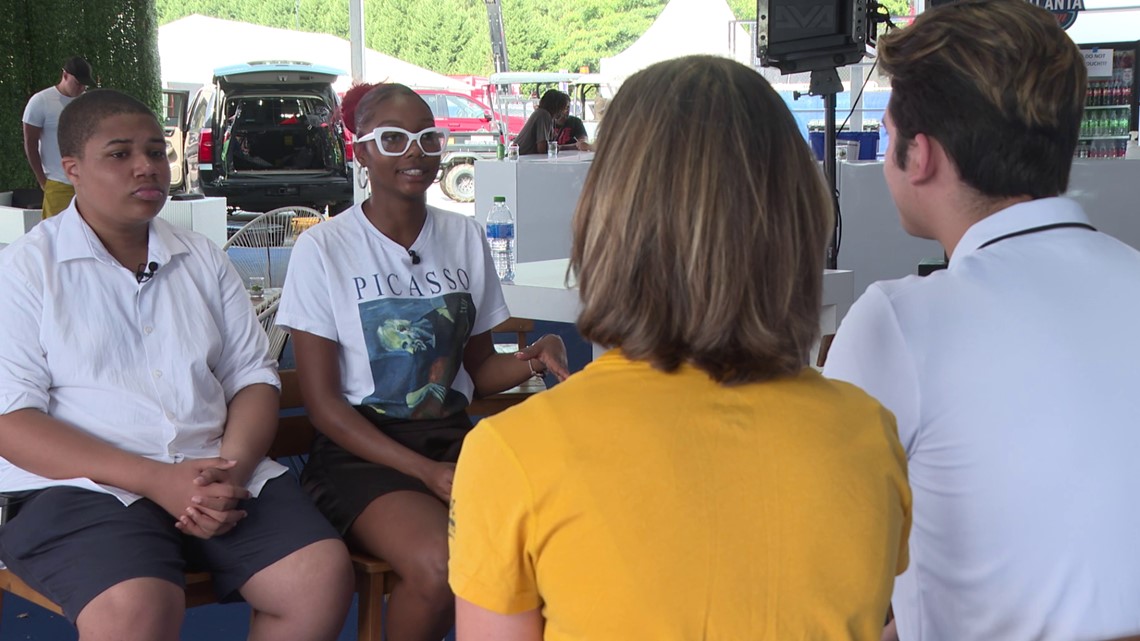 "I am one who struggles with this a lot, like, especially going into SCAD. Before, I was like, I'm not creative," Homan said, "Like, I can see a drawing, and I can copy it. That was kind of how I started by coming up with my own ideas for like composition or anything was really difficult."
For many adults, when it's time to get a job, this phrase is common, "it's who you know," but for those in their teens, it's only becoming a reality. Christian Solis, a SCAD student, emphasized the importance of proactively leveraging opportunities and networks provided by universities to excel in the competitive art and design world.
"But it is up to you to kind of take advantage of it," Solis said.
And when it comes to trusting yourself, Knowles stressed the significance of following one's instincts and embracing fearlessness in the ever-evolving creative industry.
"When you're 12 years old, and you're like, 'I think I want to live in California and make giant murals,'" he said. "Do that because you're old enough at that point to know what you like."
Griffin and Jenkins were some of the first to see the custom virtual mural for the Atlanta Open in collaboration with SCAD Atlanta. The mural showcased the innovative spirit that SCAD fosters among its students and alumni.