Several Cobb County parents are outraged after they say incidents of violence broke out at their children's high school - and they knew nothing about them.
School officials confirm two Kennesaw Mountain High students were involved in an altercation with a box cutter in a bathroom a Wednesday morning. But parents claim they didn't find that out directly from school officials. Instead, they found out about it through students and their siblings.
"My son walked out with a black eye, but the most severe injury was the kid who was cut on the wrist," said Sean Gavin, a parent of one of the students reportedly hurt at Kennesaw Mountain High School. "When you send your kid to school, you don't think they're going to be going to the hospital because they were stabbed."
Gavin is upset because he said he found out about the incident from his other son. He claims the school told him nothing.
"Whatever type of protocol they have in place right now, they may need to rethink it," he said. "Definitely they need to rethink how they notify parents."
Photos: Student injured in fight at Kennesaw Mountain High School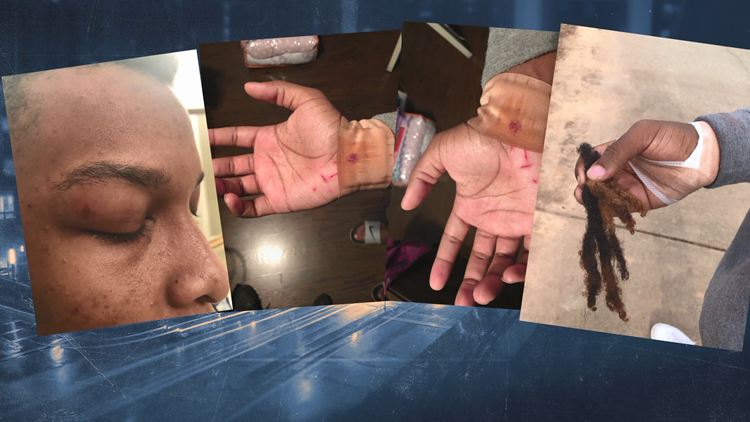 A spokesperson for the Cobb County School District said they take altercations like the one that happened Dec. 19, seriously. They told 11Alive the mom of the student cut was notified and met with administrators. However, Gavin said that is not the case.
"The student that actually had been cut, the mother found out from another one of her sons who attends the school. As well, the teachers were trying to take him back to class," he said.

Gavin took his frustrations to social media, voicing his concerns on Facebook. Other parents chimed in saying they've dealt with similar situations.
Below is the full statement provided by the school district:
"On Wednesday afternoon an altercation occurred on campus and one of the students involved was injured when another student struck them with a boxcutter.
The injuries are not life-threatening, and the student is recovering at a local hospital.
Police, along with school officials, are now investigating and have identified those who were involved.
We take altercations like this very seriously and those responsible will be held legally accountable for their actions."