ATLANTA — On a Sunday morning, when parishioners usually pack the pews, some were out protesting.
Some parishioners from Catholic churches all over the metro gathered in front of the Cathedral of Christ the King on Peachtree Road to protest the way the church is handling the sexual abuse crisis.
11Alive's Christie Ethridge talked to some the people out protesting, who had sharp criticism.
"It's disgusting and it's ridiculous and it's completely unacceptable in our church," one said.
"Do you think there's a systemic problem with the catholic church," Ethridge asked.
"Oh, yes, very. Definitely."
So, instead of going to mass, protesters stood outside the cathedral, preaching the importance of protecting children and those going into the ministry.
PHOTOS | Protesters gather outside Christ the King Church over sex abuse scandal
Photos: Protesters gather outside Christ the King Church over sex abuse scandal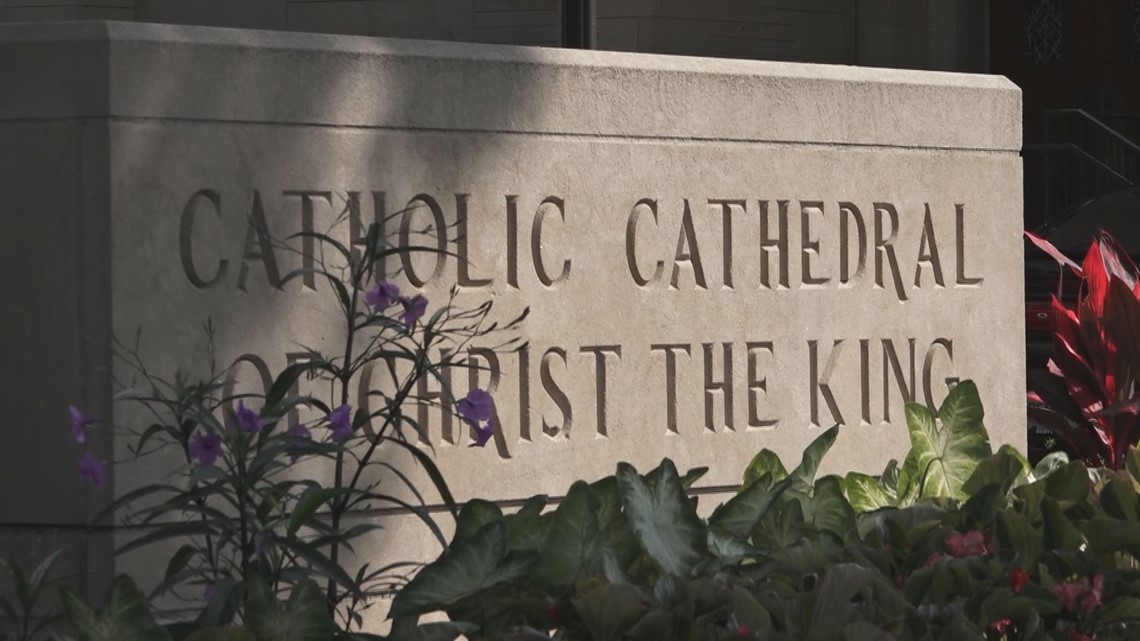 "It's hard for Catholics to say this, but this has been a serious problem that is eating away at the church, and we need it to stop," one protester called.
Protesters chose this particular church because Christ the King is the home church for the Archbishop of Atlanta, Wilton Gregory.
Some are questioning Gregory himself, and what he knew about the actions of Cardinal Theodore McCarrick. McCarrick was the first American cardinal ever to resign because of sexual abuse accusations.
Protesters are calling for more to be done to hold church leadership accountable.
"(We want) better answers and really we want a cleaning up of the church," one protester said.
The Archdiocese of Atlanta issued a response to the protests, pointing to Archbishop Gregory's response comments made last month that read in-part:
"My anger and disappointment, shared by Catholics and others, are only heightened by the reality that leaders who have engaged in or neglected to protect others from such damaging and deviant behavior have for many years failed to be held accountable — and have even risen in leadership positions. We must do better."
Read Gregory's full remarks here.