ROCKDALE COUNTY, Ga. — A longtime Rockdale County Sheriff's deputy died this week, the sheriff's office said Thursday.
According to the sheriff's office, Deputy Steven A. Minor passed away at Rockdale Piedmont Hospital on Wednesday night. They did not say what caused his death.
"The Rockdale County Sheriff's Office expresses our deepest thoughts and prayers to Steven's family. We have lost a brother in blue, a friend, a husband, and a committed servant of our community," Sheriff Eric J. Levett said in a statement.
Minor was an 18-year veteran of the sheriff's office, starting in September 2001. He served as a patrol deputy and then later as a school resources officer at Heritage High School and Edwards Middle School.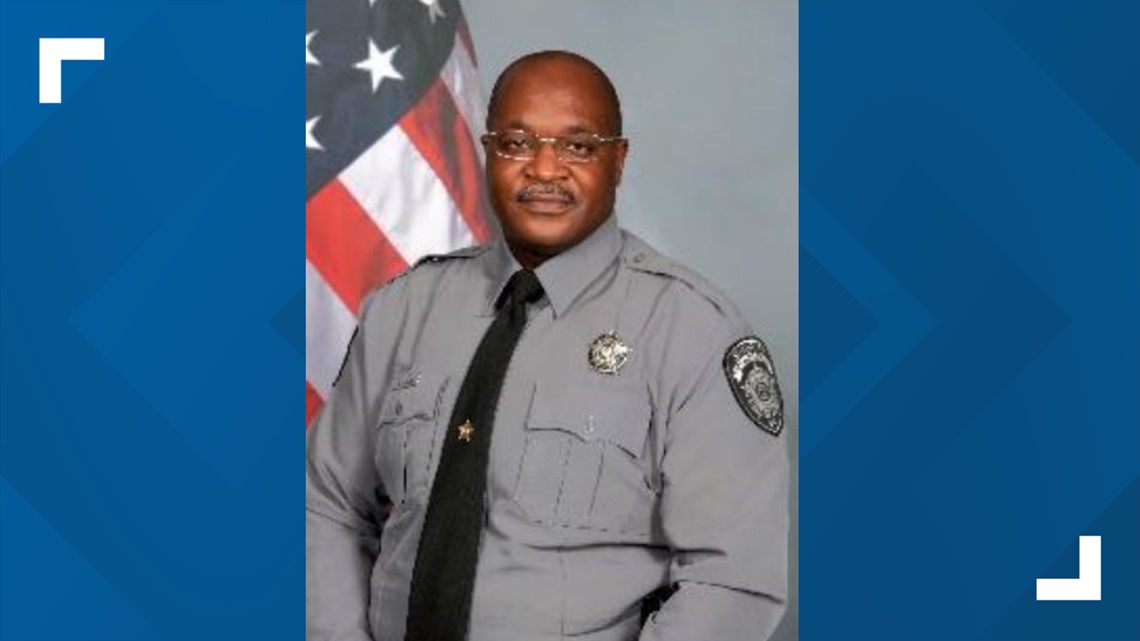 On July 2, the sheriff's office released details on funeral arrangements, which will incorporate public participation.
"Deputy Steve Minor's loss is felt far beyond our agency – he is missed throughout Rockdale County. As such, the Rockdale County Sheriff's Office welcomes the public to celebrate his life as we travel his path one final time in tribute," the sheriff's office said.
On Monday, July 6, members of the sheriff's office will gather at 911 Chambers Drive, in Conyers. Other first responders are invited to join the force and the community to line the route as they ride through Rockdale County in his honor.
The scheduled route will include travel through Heritage High School, Edwards Middle School, and end at Springfield Baptist Church.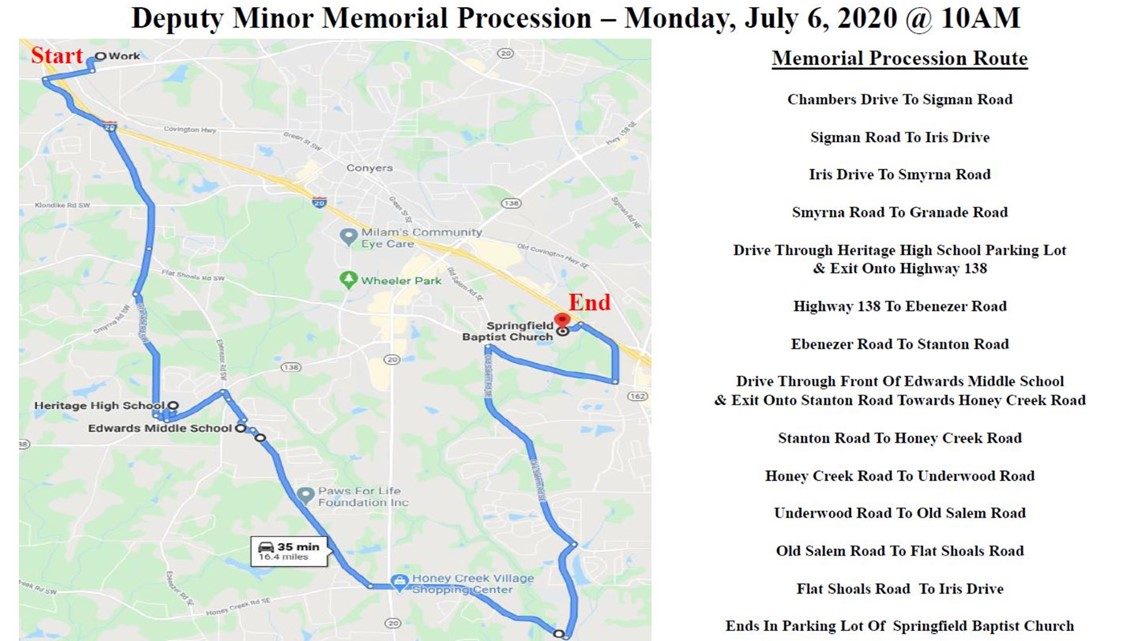 Because of the ongoing pandemic, the sheriff's office said participation is to be conducted with recommended social distancing guidelines in mind. Those that desire to gather along the processional route are strongly encouraged to utilize face masks. Final remarks and a balloon release will take place at Springfield Baptist Church at the conclusion of the processional.