"One of America's great champions of mental health," the New York Times columnist Nicholas Kristof called Carter.
During Jimmy Carter's run for president in 1976, Carter embarked on a decades-long crusade to fight mental health stigmas and improve mental health services in the U.S. and across the globe.
In a 1977 New York Times interview, shortly after President Carter took office, the new first lady spoke about mental health as a priority and about destigmatizing mental health issues in terms ahead of their time.
Carter said she wanted "every person who needs mental health care to be able to receive it close to his home, and to remove the stigma from mental health care so people will be free to talk about it and seek help."
"It's been taboo for so long to admit you had a mental health problem," she said.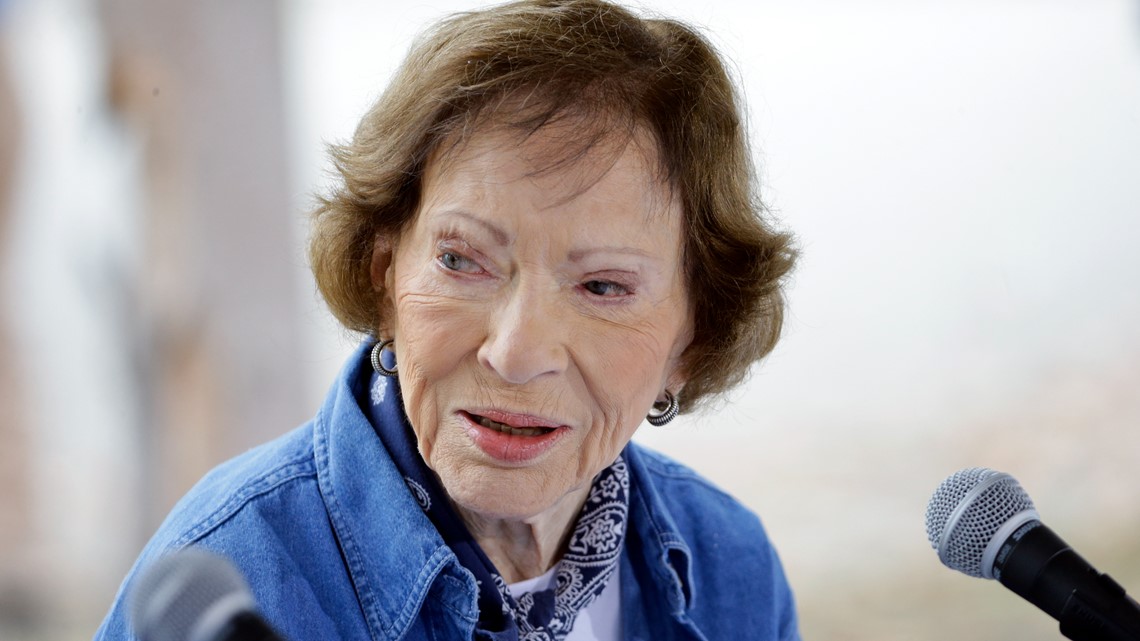 That example was highlighted in statements made Tuesday as figures from across the world reacted to the dementia announcement, which the Associated Press reported the Carter family was sharing "to prompt conversations that could help people and their families get the support they need."
The National Hospice and Palliative Care Organization Twitter account wrote: "Thank you to the Carter family for courageously sharing details of their health journeys publicly. In doing so, the Carters are helping to light the way for others to think about their own advance care planning needs."
Georgia Sen. Raphael Warnock wrote he was "so grateful for (Rosalynn and Jimmy Carter's) continuing example of service and sacrifice."
The PBS Newshour host and groundbreaking journalist Judy Woodruff noted Carter's "lifetime of advocacy for those w/mental illness & need for greater transparency in discussing it."
Georgia Gov. Brian Kemp acknowledged Carter as being a "champion for mental health care."
"As she and her family face this challenge, we know she will do so with the same strength and vigor she has shown in other areas of her life," Kemp said.
And 11Alive's Christie Diez, a 2020-2021 Rosalynn Carter Mental Health Journalism Fellow, wrote a tribute to the former first lady: