For more than 17 years, the business center has served as the educational branch for GHCC, according to the organization's website. The center provides business education and training essential for the growth of Hispanic businesses in the state.
The expansion will allow GGHC to service economically distressed areas in rural cities, like Tifton, and coastal cities like Savannah.
Venezuelan-American fashion designer Elena Carne is one of the business owners who will benefit from the federal funds.
"With the Georgia Hispanic Chamber of Commerce, I try to participate in every program," Carne said. "Part of the resources and all the benefits and the things that I have been receiving is because they are there for me."
Carne first came to the U.S. in 2003 as a political refugee from Venezuela. She credits the GHCC for helping establish her clothing manufacturing business in Americus, Georgia called T31.
Carne said she currently participates in the "ELEVA para Mujeres" program offered by GHCC, which will receive part of the federal funds. The program helps female business owners with more entrepreneurial experience succeed.
Vice President Kamala Harris recently recognized the Venezuelan-American business owner for her clothing manufacturing business.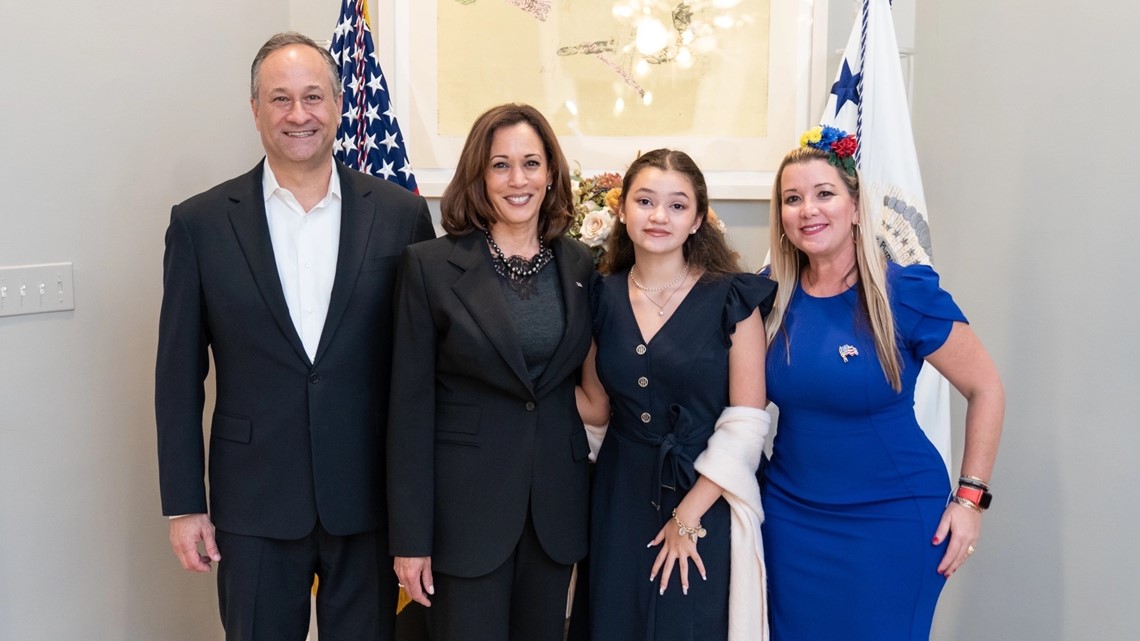 Program funding
U.S. Sen. Reverend Raphael Warnock and Sen. Jon Ossoff secured funding for the Hispanic Business Center in 2022.
"We are grateful to U.S. Senator Reverend Raphael Warnock and U.S. Senator Jon Ossoff for their continuous support and dedication to investing in the Hispanic business community in our great state of Georgia", said Verónica Maldonado-Torres, President and CEO of the GHCC.
The $500,000 will be split between the four programs the business center provides. The programs are split into three levels.
Programs that will receive funding
LEVEL one: La Jefa League program - A business development program in Spanish for Hispanic women who are owners of emerging startups. This program aims to support and help women entrepreneurs during the early stages of development when they are most at risk of failure.
Level two: ELEVA - A fast-paced, comprehensive program in English designed for Hispanic business owners with some entrepreneurial experience (2-4 years operating).
Level two: ELEVA para Mujeres / ELEVA for Women - This program is the same as ELEVA, except it's in Spanish for Hispanic women business owners.
Level three: ALTITUD program - A program designed to equip established Hispanic business owners with the necessary tools and strategies to understand and build systems that will help them to ensure profitable and productive business processes.
The GHCC said its waiting on the Small Business Administration to distribute the federal funds before moving forward.
Carne encourages all Hispanic business owners to contact GHCC if they need help maintaining their businesses.
"Don't be afraid to reach the Hispanic Business Center. It doesn't cost you. Just knock at their door," Carne said.
For information on current GHCC programs, click here.