SANDY SPRINGS, Ga. — The investigation continues into an officer-involved shooting in Sandy Springs Friday night.
Police apprehended Jaquan Barnes, 22, who was wanted out of South Carolina, around 8:30 pm. Officers were in the 6200 block of Peachtree Dunwoody Road conducting surveillance for a prostitution investigation when they said they saw Barnes bring a female, under the age of 18, to the location.
Barnes had active warrants out of South Carolina for aggravated assault (attempted murder) and probation violation for burglary.
Officers tried to arrest Barnes in the parking lot at the Courtyard Marriott when Barnes, according to police, began to move his vehicle and hit two Sandy Springs police vehicles.
When the suspect drove toward the officers, they fired at the suspect, hitting him in the hand. Police took Barnes into custody and transported him to a local hospital in stable condition.
On Monday, Barnes waived his first appearance and received no bond on the following charges: Trafficking a person for sexual servitude, aggravated assault against a peace officer (vehicle toward person), felony willful obstruction of law enforcement officer by use of threats or violence, possession of a firearm during the commission of a felony (person of another) and possession of a firearm by a convicted felon.
Barnes' next court date will be May 29 at 9:30 a.m.
No officers were injured in the incident.
The Georgia Bureau of Investigation says that once Barnes has been released from the hospital, he will be turned over to the Fulton County Sheriff's Office for processing.
This is just one of a string of officer-involved shootings in the past few weeks.
PHOTOS | Officials investigate officer-involved shooting in Sandy Springs
PHOTOS: Officials investigate officer-involved shooting in Sandy Springs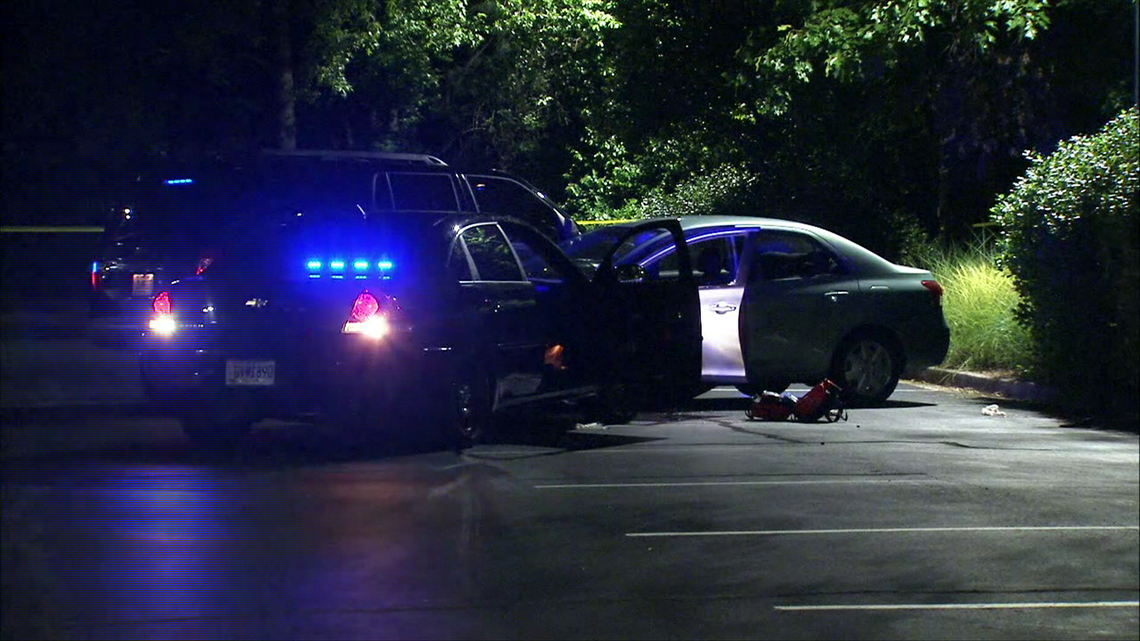 Mug Shot Photos