STONE MOUNTAIN, Ga. -- Although much of metro Atlanta escaped the wrath of hurricane-turned-tropical storm Michael, there were some notable exceptions.
The folks living in a three bedroom house on Allgood Road in the Stone Mountain area were snoozing away at about 2:30 Thursday morning. That's when a wind gust grabbed the oak tree in their yard, uprooting it and sending the trunk of the massive tree squarely onto the roof of their house.
The sound of the tree crashing through the roof jolted awake the homeowners.
"I looked over and there was an oak branch protruding into our bedroom, like almost all the way to the floor," said Ziah McKinney-Taylor, who was in the house with her husband Brian and their 13-year-old daughter Ava.
"The kitchen's gone, the dining room's gone, her bedroom's gone," she said. "All the doors were blocked so we all had to crawl out our bedroom windows."
Michael damage in metro Atlanta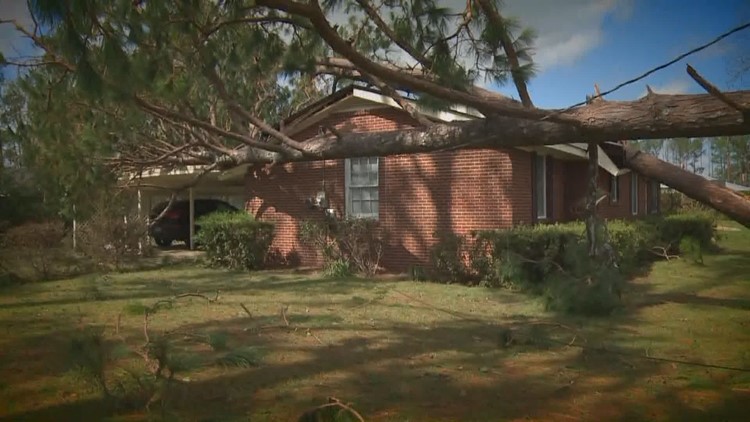 DeKalb County reported ten different locations where trees had fallen and blocked roads. Others were reported in the city of Atlanta.
The Taylors, who have lived here for 15 years, called a tree removal company and moved into temporary lodging. And they counted their blessings, because they came away unscratched.