ROME, Ga. -- The Lucky Lotto on Shorter Avenue is surrounded by broken concrete and weeds. It is closed, forgotten, abandoned. The ripples of the crime that happened here continue to wreak havoc in one man's life.
The store clerk stood terrified.
It was July 9, 2014. There was a gun to her head. The man robbing the Lucky Lotto that night was captured on surveillance video, but it's so grainy it's difficult to make out what's happening. The area behind the counter isn't covered by one of the store's four camera angles.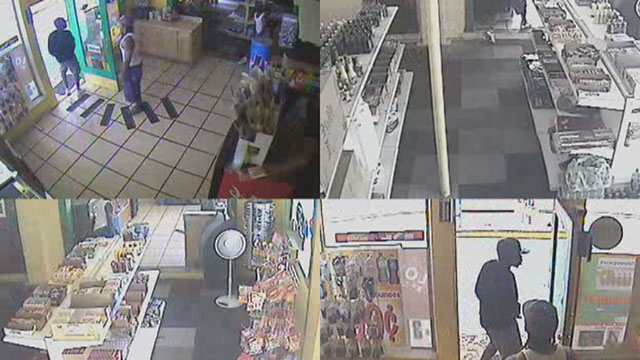 Police say the store was so dirty, they couldn't take fingerprints. According to the report, the only description offered by the four witnesses inside the store was "a black man in dark clothes" who might have lived nearby.
"I wouldn't even want to put myself in her shoes," attorney and legal analyst Mark Issa said about the store clerk. "What would bother most people about this is when people tell stories over and over again, they're supposed to remain consistent."
Her story changed.
As summer changed to fall, and the holidays inched onto the horizon, the clerk was scrolling through her Facebook feed when she saw a photo of Ramad Chatman. She told police he was the man that had robbed her.
"It triggered something in me, and it just made me freak out," she testified.
Ramad's grandmother Janice Chatman said he turned himself in when he found out he was wanted for questioning.
"Because he did not want the police looking for him," she answered.
"He felt like he had nothing to hide?"
"Right. He turned himself in because he knew he was not guilty."
Janice thought her grandson would be home within hours. Three years later, she's still waiting.
"He always said he was not guilty. He was very upset," she said.
In court, the store clerk testified she remembered, "the tattoo under his eye vividly". But she couldn't remember any of the other tattoos on his face, neck, hands, and arms. Court transcripts show each time she testified, she changed the description of the gun and his clothes. A gold revolver, then a black one. Dark clothes, then camouflage shorts. She told the judge she picked Chatman out of a lineup of photos printed on several sheets in a 3-ring binder. Police say they gave her just one sheet with six photos.
The changes in her story could have been attributed to stress. The Floyd County District Attorney's office argued the discrepancies were subtle and her testimony credible.
The clerk was visibly shaken and emotional in court. Her testimony was powerful enough to win over the DA's office, police and the judge. No one denied she had endured a traumatic experience, but Chatman's attorney argued her emotions were being directed at the wrong person.
Before the trial, Chatman had tried to enter an Alford plea on the aggravated assault charge in exchange for the armed robbery charges being dropped. An Alford plea means the defendant enters a guilty plea, but maintains his innocence. It can be used when a defendant feels like despite his innocence, he will lose at trial. The judge refused to accept the deal. Rather than amend it, Chatman decided to put his case before a jury of his peers.
"He should not be in prison," Janice insists.
A jury agreed. At trial, Chatman was found not guilty of armed robbery and aggravated assault. The jury was convinced of his innocence, or at least felt prosecutors had not proven his guilt.
Chatman had history.
Two years before Chatman was found not guilty of that robbery, he took a plea deal on another crime. It was the first time Chatman had been in trouble with the law.
In 2012, he was sentenced as a first offender for breaking into an apartment along with three other defendants. They stole a $120 television.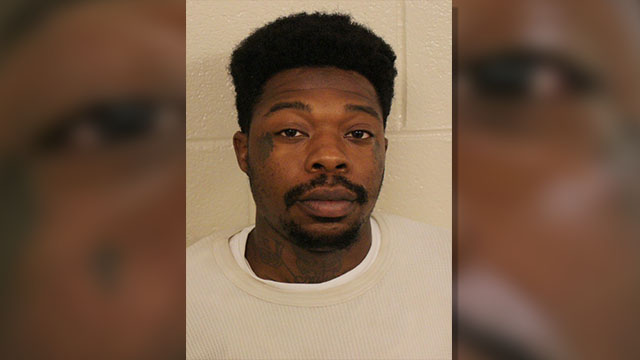 Chatman was sentenced to five years probation. He was still on probation when he was picked up for the Lucky Lotto robbery.
"His restitution, he worked hard to make sure that was paid," Janice said. "Even the fine each month, his community service. He made sure he did right on his probation. He never violated it."
Court documents support that. Besides that alleged robbery, Chatman was toeing the line on his probation: he paid fines on time, finished community service, and was holding a job.
Judge John Niedrach disagreed.
While the jury didn't find the store clerk's testimony credible, he did. Even though police never found a gun, stolen money, or any other evidence connecting Chatman to the crime, the judge said her testimony was strong enough.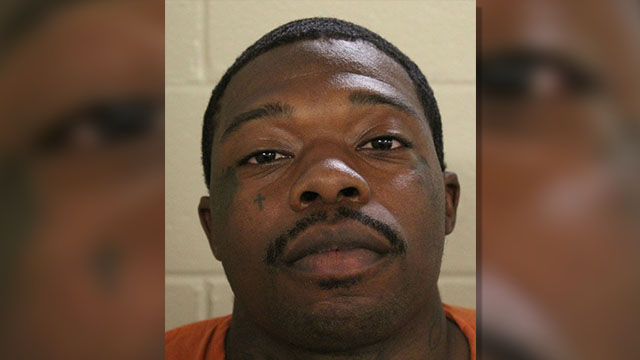 The jury must convict beyond a reasonable doubt, a judge in a probation revocation hearing only has to be convinced it's likely.
With his probation revoked, Chatman had to go to prison for the original crime. They felony conviction will follow him forever. It's a 10-year sentence for a $120 TV.
"Someone is suffering the consequence [because] of this and it might be the wrong person," Issa said. "In fact, 12 jurors did not believe it was the right person."
If Chatman hadn't been arrested for the convenient store robbery, he would have finished his probation, and his record would have been clear, in July.
*Mark Issa spoke with 11Alive as a legal analyst. Chatman was defended by Rome attorneys Bryan Johnson and Chris Twyman, during the probation revocation hearing and trial.
TIMELINE | How did we end up here?
► July 16, 2012: Ramad Chatman pleads guilty to felony theft by taking for breaking through someone's window and stealing a $120 TV from the apartment (along with three other defendants). He is sentenced as a first offender and given five years probation.
► July 9, 2014: Someone robs a convenient store at gunpoint. The clerk's only description was a black man with a revolver.
► Nov.- Dec. 2014: Clerk sees Chatman's picture was scrolling through pictures on Facebook. She's convinced he is the guy. Police give her a picture lineup based off driver license photos. She identifies him again.
► Nov. 18, 2015: Chatman hears police are looking for him. He turns himself in to police, convinced it's some kind of mix up. He's arrested.
► Feb. 24, 2016: A hearing is held to revoke his probation. After hearing testimony from the clerk and police officer, a judge decides Chatman did likely commit the convenient store robbery. He is re-sentenced for his original crime and ordered to serve ten years in prison, back dated to the day of the crime. According to court documents, he did everything asked of him during his probation: checked in, paid restitution, finished community service, and was holding a job.
► August 2016: A jury finds him Chatman not guilty of the convenient store robbery. Judge still upholds his probation revocation.
► July 16, 2017: Chatman would have finished his probation on this date and had his felony conviction sealed had his probation not been revoked.
► July 16, 2022: The day Chatman will now finish serving his sentence.