ATLANTA — Atlanta Police said one person was shot at an apartment just 100 yards away from the shops at Atlantic Station Wednesday afternoon. The victim died shortly after, according to police.
Officers were investigating next to the Ellington apartments off 17th Street and Mecaslin Street NW around noon and confirmed a male was struck by gunfire. Caution tape was seen blocking off a portion of the roadway.
The Fulton County Medical Examiner confirmed Friday the victim is 25-year-old Taurus Jefferies, Jr.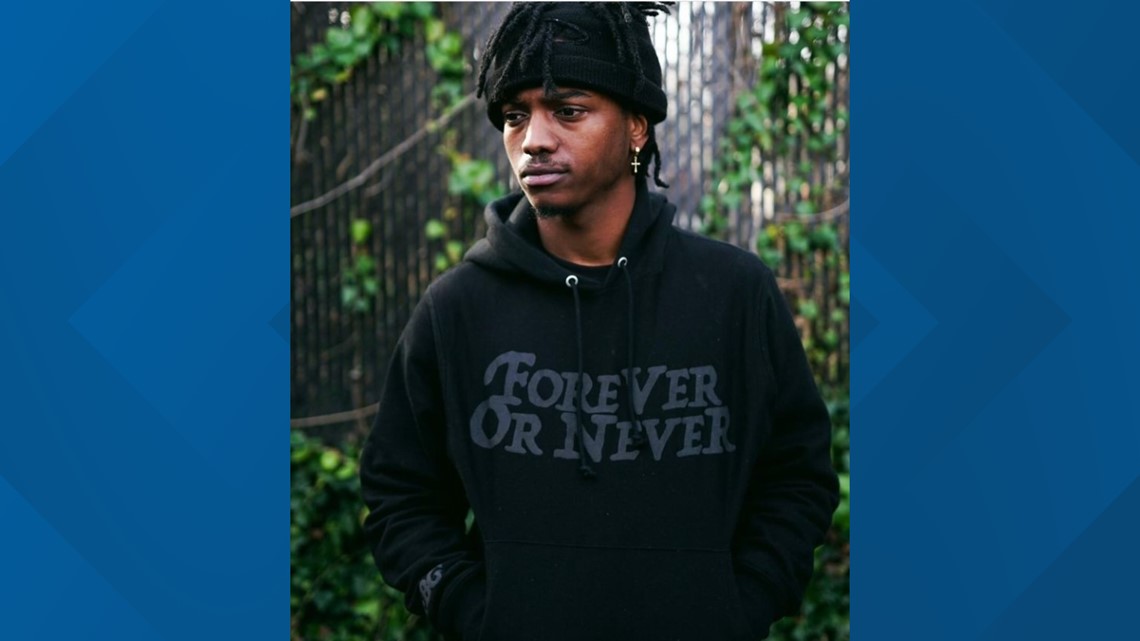 11Alive's Kaitlyn Ross reports that she was able to watch security footage of what is alleged to be the shooting.
She said two men walked around the corner of the apartment complex. One of the men put their hands on the other man's shoulder, who turned around and produced what appeared to be a gun before the second man fell to the ground.
The neighbor who shot the footage had safety concerns and did not want to share the video with the 11Alive team at this time.
Residents said police showed up almost immediately.
Atlanta Police said the person who was shot took himself to the hospital where he later died. Officers did not offer any other details.
Atlanta Station officials released a statement Wednesday acknowledging the incident, clarifying it did not happen at the outdoor mall.
"We are aware of the incident that occurred today on Mecaslin Street. Atlantic Station security and the Atlanta Police Department were immediately notified and are managing the situation," officials said. "This was an isolated incident. The safety and well-being of our community is our top priority and we are working with law enforcement to investigate this matter.
The Crime Stoppers tip line is completely anonymous and allows information providers or "tipsters" to be sure of their privacy and help law enforcement agencies without the fear of becoming involved in the process.
WAYS TO GET 11ALIVE
SIGN UP FOR THE NEWSLETTER
The 11Alive Speed Feed offers a curated experience of top local stories we're following now. Our goal is to help you feel informed, even if you only have five minutes. This email will be sent at noon daily. Sign up here.
GET IN TOUCH WITH US