ATLANTA -- A woman and her 6-month-old baby sister are in the hospital after bullets showered a SE Atlanta home.
The shooting happened on the 600 block of New Town Circle at 9:15 p.m. As bullets started raining down, Amayiah was shielded from the gunfire by her mother's sister.
When officers got to the home, they were met by witnesses who said they saw two black males in a silver vehicle fleeing the scene.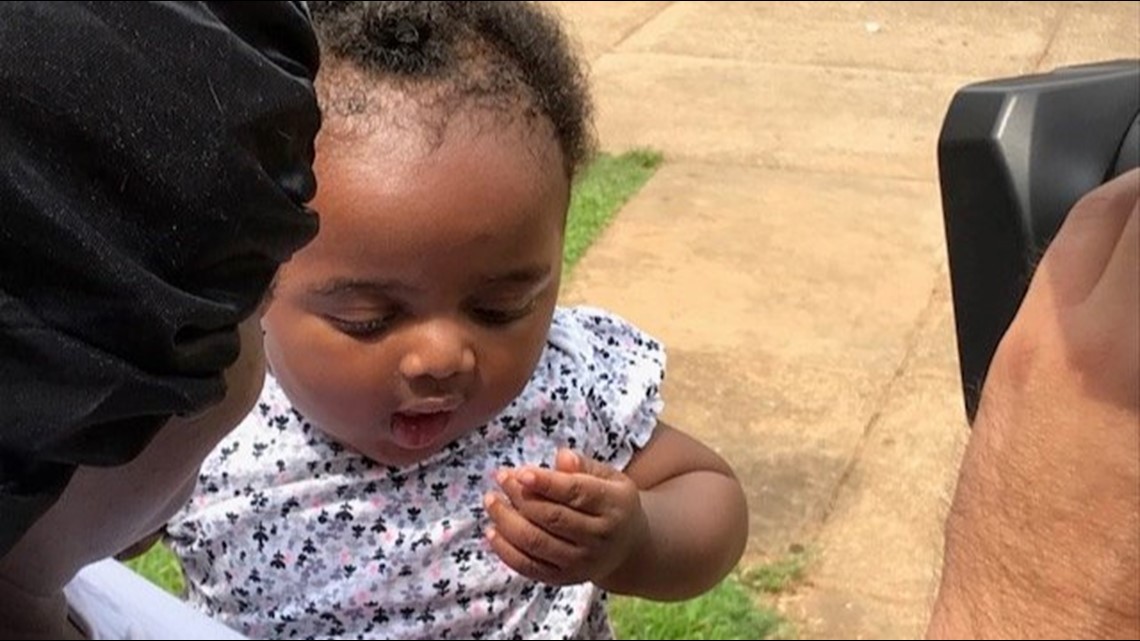 A woman suffered a gunshot wound to her leg and a graze to her arm and the baby was grazed in the back. Nearly 20 bullet casings were found at the scene, according to police.
PHOTOS | Woman shields baby from rain of bullets

Both the woman and the baby were transported to the hospital alert, conscious and breathing.
Police said it appeared to be a random incident and do not have any suspects.