SMYRNA, Ga. – Police have arrested the woman who posed as a victim to force her way into a home.
On Friday, police arrested Amanda Tanks, 19, for the March 26 armed robbery at a home on Inwood Place in Mableton.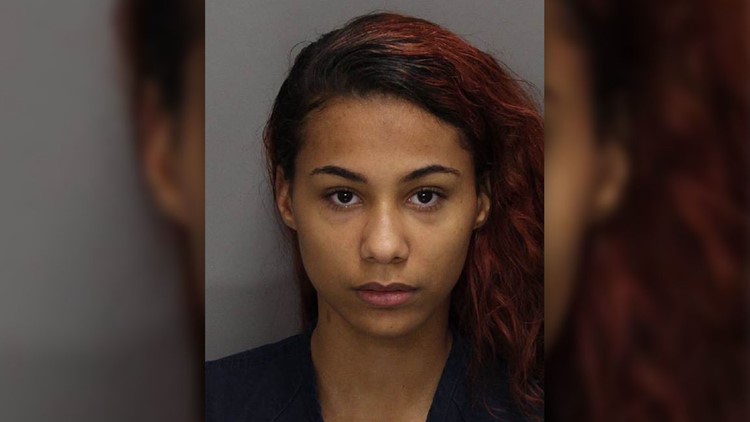 Tanks is being charged with one count of home invasion, aggravated assault, false imprisonment, and cruelty to children. Police said if you recognize Tanks, you are asked to call 911.
There were two male suspects involved in the robbery and police said they are still at large.
Around 9:40 p.m. on March 26, police said Tanks and two black males forced their way into the home and demanded money at gunpoint. Tanks had originally identified herself as Amanda when she walked up to the home and activated the resident's Ring camera.
The interaction was recorded on the surveillance device.
RELATED | Police: Suspect poses as victim, cries, begs for money before armed home robbery
The homeowner, who told police she didn't know Tanks, and was harassed as two masked and armed men came to the door and forced their way in demanding money.
Police said the homeowner escaped with her two children without injury and called 911 at a neighbor's home.