SOUTH FULTON, Ga. — A convenience store robbery is being investigated as a homicide after a store manager was shot dead in front of his sister Tuesday evening.
South Fulton Police identified the victim as Anatoli "Toni" Zenabe, 44.
According to the police department, officers said they found the store manager shot several times at the Quick Pick Food Mart on Welcome All Road, just off Roosevelt Highway and down the street from a fire station. First responders said he was suffering from multiple gunshot wounds and died at the crime scene.
Early evidence shows shots were fired as the store was being robbed, investigators said.
South Fulton Police later said they are looking for two suspects in connection with the robbery and the man's death. One man was wearing a yellow hoodie with black Adidas track pants and army fatigue and the other man was wearing all black with a black ski mask on. Each was wearing one glove, according to the police department. The suspects are believed to be driving in a newer bronze Chevrolet Malibu.
Authorities said the suspects were involved in another robbery at the Dollar General at 4837 Roosevelt Hwy prior to the shooting at the Quick Pick Food Mart.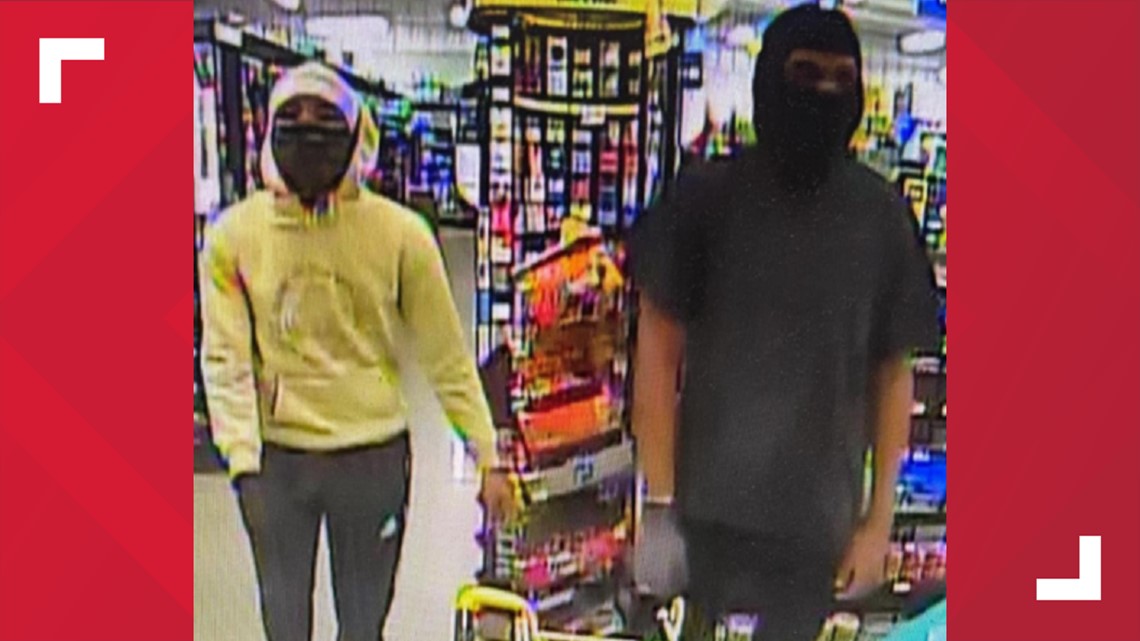 Customers at the Quick Pick Food Mart told 11Alive's Jon Shirek that they love the manager and his sister who works with him. The convenience store is part of their family business. They said Zenabe may have been trying to protect his sister when the assailants shot and killed him during the robbery.
The store owner, Seyed Buhari, said his brother-in-law has worked for him for three years, has a wife and two children in Ethiopia, and has been a friend to all in the community. Buhari is angry and shattered that anyone would want to hurt him.
"He's everything to me. Everything to me... he's family," Buhari said.
Monique Hawkins has been a long-time customer at the convenience store. She has shopped there every day for years, making friends with the workers. Hawkins said she'll come back to the Quick Pick Food Mart after it reopens but it won't be the same without Zenabe.
"He always gave me my favorite lottery cards and his favorite things he would always say was good luck, and blessings," she said.
South Fulton Police said if you have any information about the armed robbery, call Detective Garcia at (470) 809-7368 and any information about the homicide, contact Sgt. Moss at (470) 240-1279.
Download the 11Alive News app and sign up to receive alerts for the latest on this story and other breaking news in Atlanta and north Georgia.