VIDOR, Texas — A Vidor man is sending a warning out to the public as his wife battles fungal meningitis stemming from a suspected outbreak in Mexico.
State and federal health officials are warning U.S. residents to cancel planned surgeries in Matamoros, Mexico after 15 people from Texas who got procedures there came back and developed suspected cases of fungal meningitis.
This is related to those who underwent procedures under epidural anesthesia.
Garrett Robinson is currently at his wife Lauren Robinson's bedside at Jennie Sealy Hospital, which is part of the University of Texas Medical Branch complex in Galveston.
Garrett Robinson says in months after his wife had a cosmetic procedure done in Mexico, she started to feel symptoms.
Now, she's suffering from minor strokes and fighting for her life.
The Vidor husband is completely heartbroken at the thought of losing his wife.
"That's all that crossed my mind, was the children, and life without her, she's my bestfriend," he said.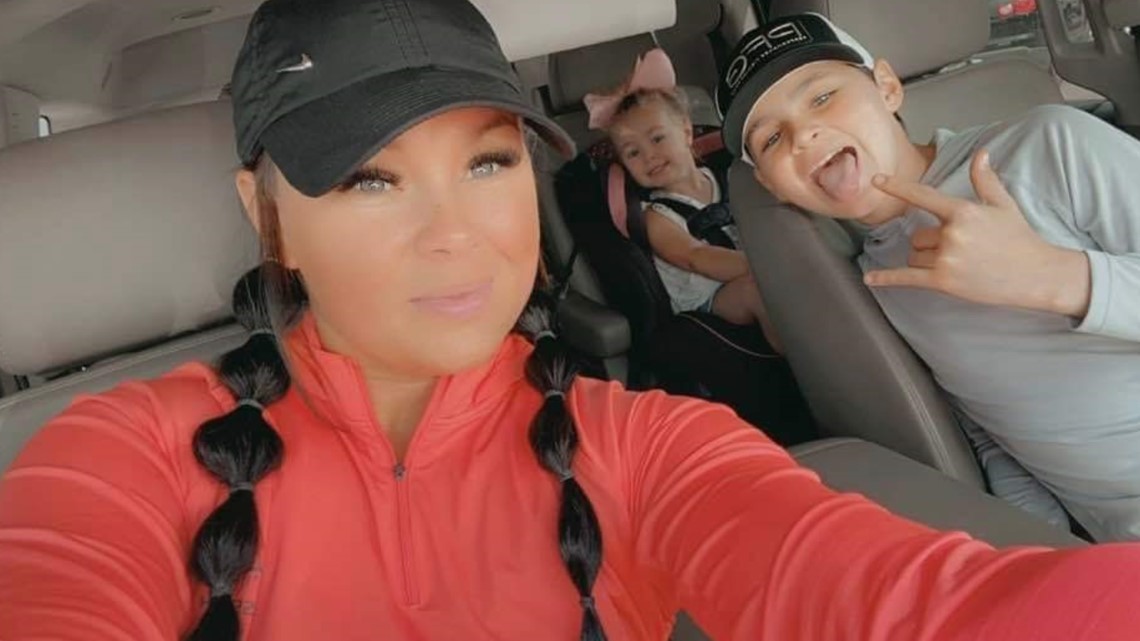 He's now sending a desperate plea out to everyone who may find themselves in his family's shoes.
"I cant explain how it feels to go through this, and I cant tell everyone enough, don't do it," Garret Richardson said.
In February, Lauren Robinson went the norther Mexican border city of Matamoros for a surgery.
CDC officials have identified two clinics associated with the outbreak, River Side Surgical Center and Clinica K-3. These clinics were closed on May 13, 2023.
"She was great, the results were great, everything was good, she started going back to work, then she started constantly telling me 'I have a headache something is not right,'" Garrett Robinson said.
It took multiple hospitals before doctors in Galveston were able to give the couple the clarity they needed.
"They were able to take spine fluid here, send it off for testing. They as well sent blood off for testing and it was able to come back that it's actually meningitis," Garrett Robinson said.
In the last few weeks, Lauren Robinson suffered three mini strokes.
But on Thursday, doctors had better news. They say although she is still at risk of strokes, her counts are decreasing.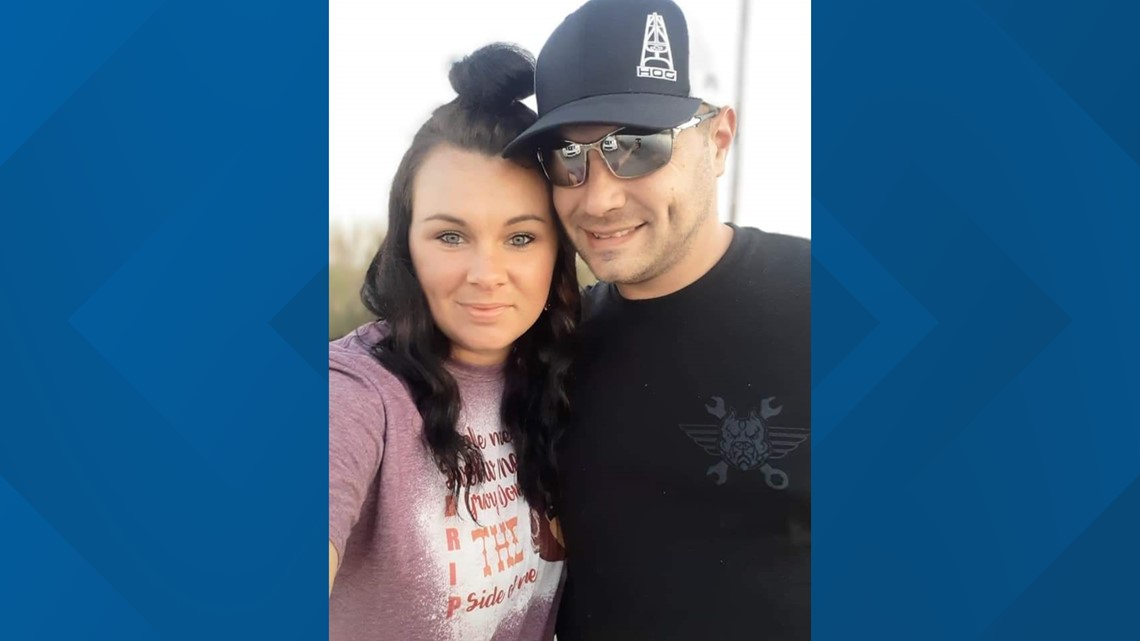 However, Garrett Robinson still wonders how she'll be after experiencing all these complications.
"Is she going to be my normal sweet Lauren, or is she going to be calling me somebody else or something like that, that's been the toughest part," he said.
While state and federal health officials are doing their part to raises awareness, Garrett Robinson hopes he can take part in spreading the message.
"My kids look up to her, like she was their own, it's just, it's heartbreaking and I just want people to know, you know, tell your wife no," he said. "Woman too, if you're considering and you don't have a man to tell you no, no, don't do it, it's not worth it."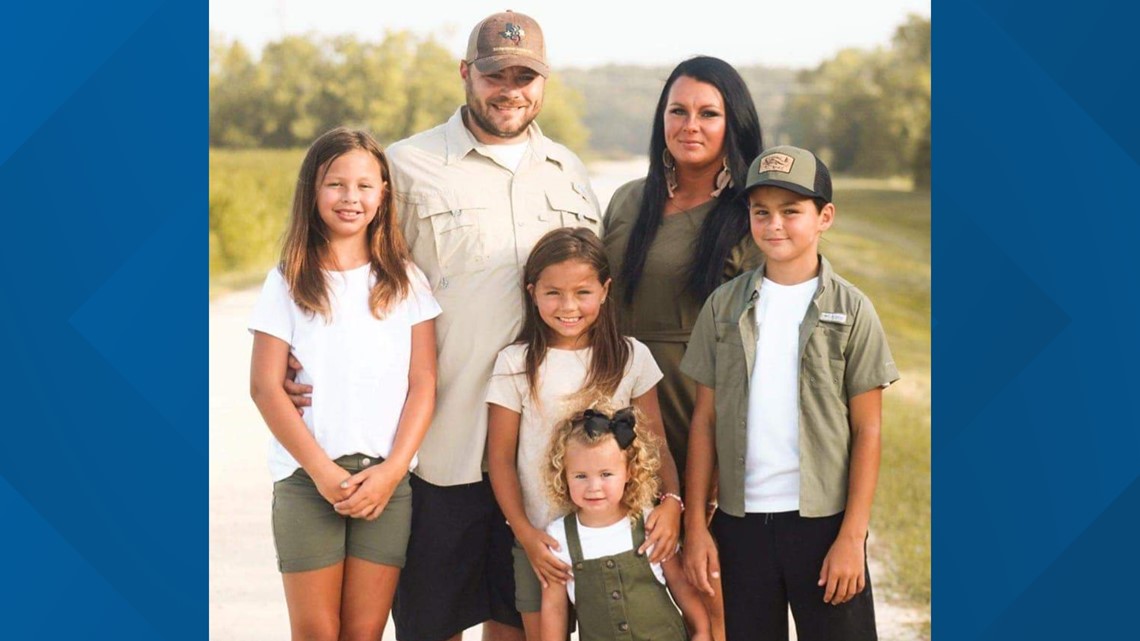 CDC recommends anyone who got surgery, including liposuction, with an epidural in Matamoros in 2023 should seek medical care to be evaluated for a possible fungal meningitis infection.
Meningitis is the swelling of the protective covering of the brain and spinal cord and should be treated urgently. Symptoms include fever, headache, a stiff neck, nausea, vomiting, confusion and sensitivity to light. Cases of meningitis can be caused by viruses, bacteria, trauma or fungi.
Fungal meningitis, like in the Texas cases, is not transmitted person to person, health officials say. It could be accidentally introduced during a medical or surgical procedure.
U.S. and Mexican authorities are attempting to find the source of the infection, whether the cases are linked and if there are other cases, the Texas health department said.
The CDC urged anyone who had an epidural injection of anesthetic in that region after Jan. 1, 2023, to watch for symptoms of meningitis symptoms and consider consulting a doctor.
The Mexican Ministry of Health sent CDC a list of 221 U.S. patients who might be a risk.
Patients in the Texas cases began showing symptoms three days to six weeks after surgery in Matamoros.
People leaving the U.S. for prescription drugs, dental procedures, surgeries and other medical treatment — also known as medical tourism — is common, experts say. Besides Mexico, other common destinations include Canada, India and Thailand.
Also on 12NewsNow.com...