A preliminary investigation suggests a deadly accident involving an Atlanta officer and a moped could have been prevented.
According to an initial report from the Georgia State Patrol, 59-year-old Marvin King died after being hit by an Atlanta police cruiser driven by 24-year-old Ryan Chandler. A follow-up investigation by the Georgia State Patrol added new details - that the officer had run a stop sign and wasn't using his emergency lights leading up to the crash.
A neighbor said he heard a loud noise and saw paramedics arrive performing chest compressions. He had just moved into the neighborhood.
One of King's friends, Cecil Brown Lee, set up a memorial at the scene. He fondly remembers riding scooters with him over the last few months. He described his friend as a kind-hearted person. He and others hope to come back to hold a vigil and remember him.
"I saw that nobody else had been up here yet, but I'm going to get a bunch more of the guys who ride the scooters and see if we can get together and put some more stuff on this thing for him and his family," Lee said. "And may the Lord bless him - may the Lord take care of him."
Officer Chandler has since been placed on administrative leave pending the outcome of an investigation in which charges are still pending. From what the investigation has shown so far, troopers already know the victim wasn't wearing a helmet at the time of the crash - which was around 4:30 p.m. Wednesday at the intersection of Newcastle Street and Washington Place in Southwest Atlanta. That's one block from Booker T. Washington High School.
Photos from the scene of fatal scooter accident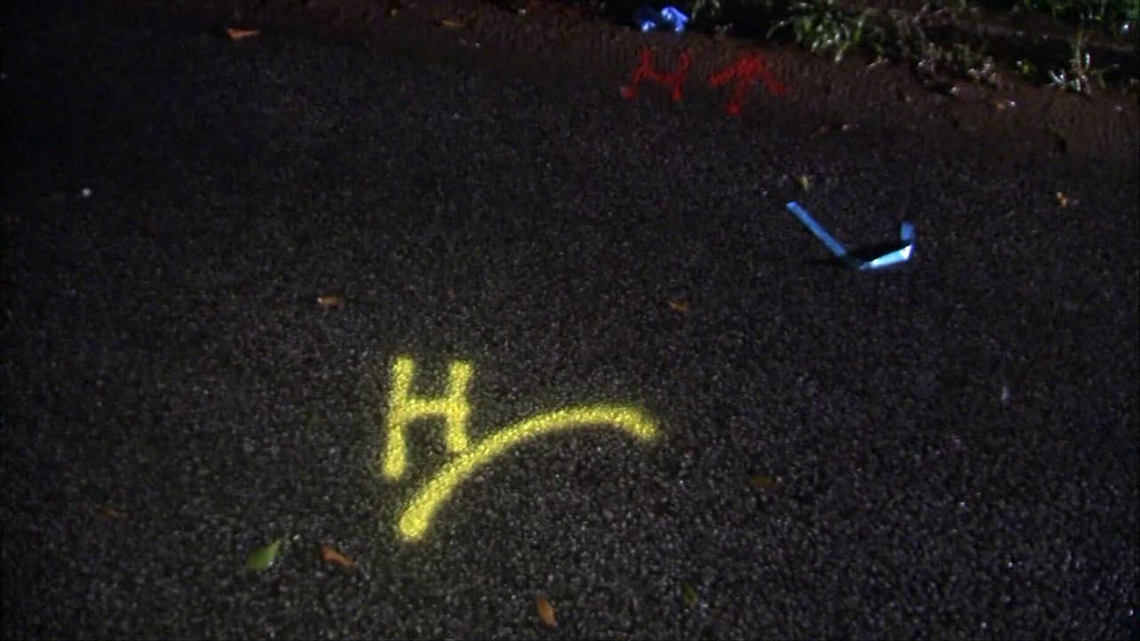 "We are confident the Georgia State Patrol will conduct a thorough, independent and unbiased investigation and we will cooperate fully with their investigators," police spokesperson and Atlanta officer Jarius Daugherty said in a statement released on Thursday morning.
In the meantime, the department has offered its thoughts and prayers to King's family and friends.
"We are deeply sorry for their loss," Daugherty said.
► Man on moped killed when Atlanta officer allegedly ran stop sign identified
11Alive requested Chandler's work file and found no record of disciplinary issues or negative evaluations in the documents provided by the Atlanta Police Department. Only one mid-year evaluation was among the various documents and showed him scoring a three out of five in all categories - which equates to effective.
Those included goals of Customer Service and Communication, Appearance and Operational Procedures, Issued/Assigned City Uniform, Property & Equipment and recruit program completion. He received the same scores in competencies such as Integrity/Honesty, Accountability, Customer Service, Teamwork, and Problem Solving.