ATLANTA — An East Atlanta teacher is fighting for her life after coming down with a sudden illness.
Her family, friends and school have come together to support her as she recovers.
Dionne Huggins is a teacher for the gifted program at Burgess-Peterson Academy. In February, she went to urgent care reporting she wasn't feeling well. Days later, she was rushed to the ICU as her organs began failing.
Her mother Denise said doctors believe the illness could be Lupus related. She took to her daughter's side, and has stayed at the hospital every day since.
She said they've decorated Dionne's room with cards and drawings made by students, staff and friends.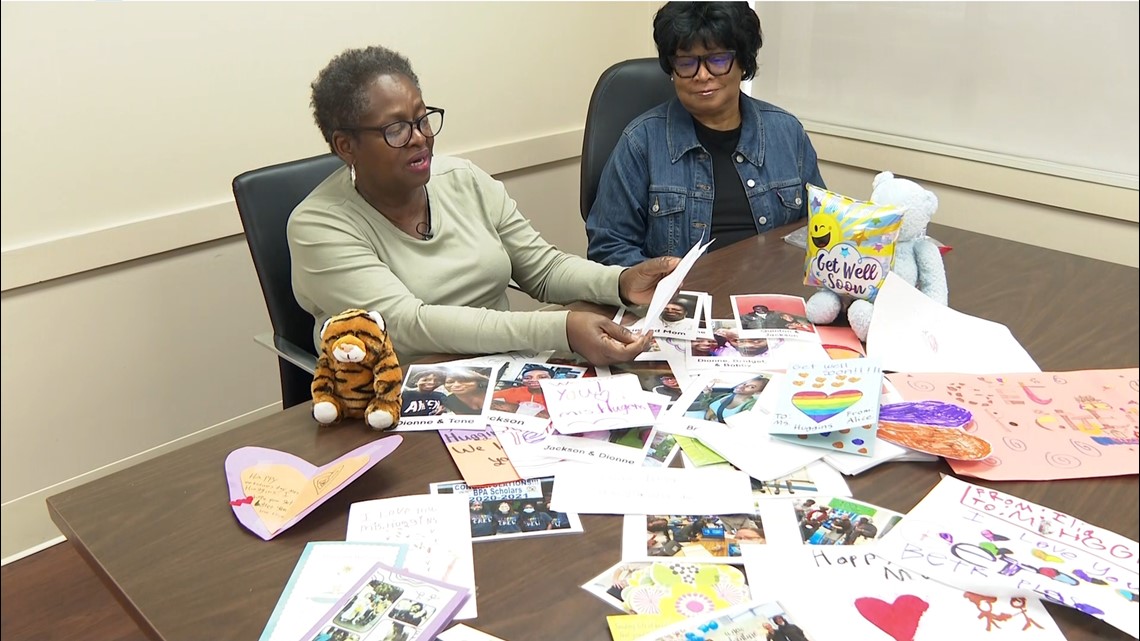 "This one says we love you Ms. Huggins, I miss you," Denise said, reading one of the dozens of letters.
"This is a letter from her son when she first was admitted to the hospital," she said, reading off another small piece of lined paper. "Hi, mom, it's me, Jackson. I love you and pray for you. Remember god is protecting you."
Ms. Huggins' absence weighs heavy at Burgess-Peterson Academy.
"She's very tolerant and kind," said 4th grader Henry Baughman. "She brings fairness to the classroom."
Many of Ms. Huggins' students also had her as their first grade teacher.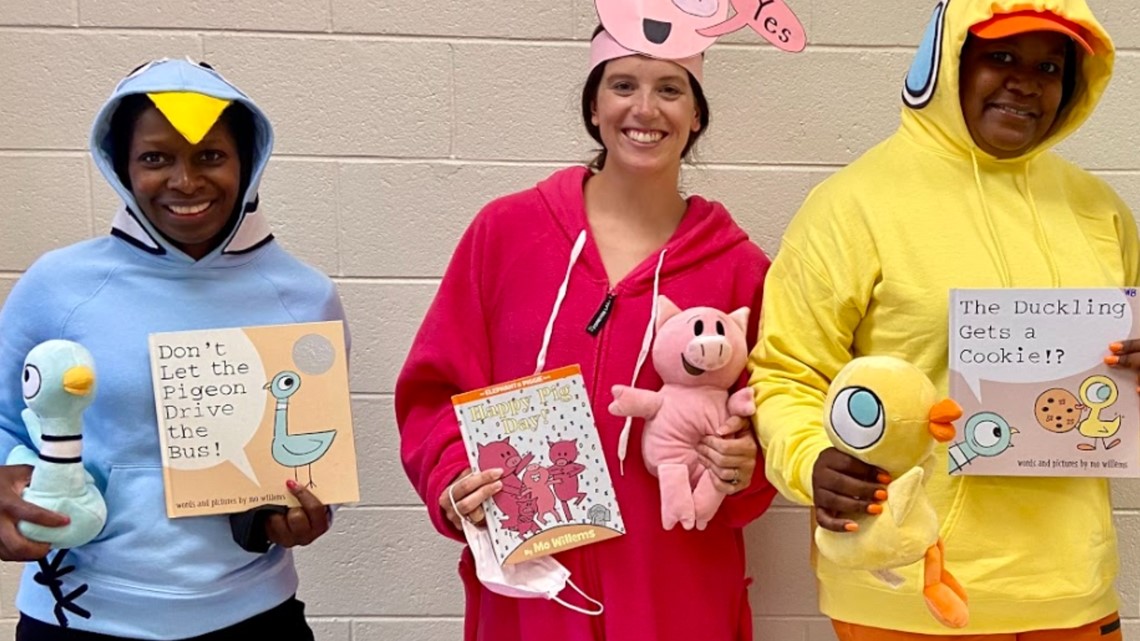 "She respects my ideas and she listens to our point of view," said 4th grader Bradley Miller. "She cares for other people."
4th grader Sebastian Shupe recalled a special tradition with his favorite teacher.
"When I come into Ms. Huggins room it's like I feel like a burst of excitement," he said. "She had this big thing where we got to just have her in the middle and we all just started hugging her because her last name is Huggins."
"It'll will bring you to tears because she has such a connection with her students," said Morgan King Ray, a fellow teacher and friend. "They miss her a lot."
Tene Jones, a teacher and Huggins' friend of 20 years, said she brought flashcards with photos of Huggins' loved ones to the hospital in the hope they might spark recognition and offer comfort.
"She's the type of person that will give her all to her students, to her family, to her friends, to the school," Jones said. "She has such a great support system, so that gives me strength to be here for her and just keep things going in her honor."
"For the GoFundMe to raise that much money, it's amazing," said King Ray. "It's a true testament to her."
Huggins' students, meanwhile, are leaning on each other and supporting in their own ways.
"Me personally I don't have any money," 10 year old Shupe shrugged. "I used it all in the book fair."
But Denise Huggins said their words and love alone are worth their weight in gold, and proof of the impact her daughter has had.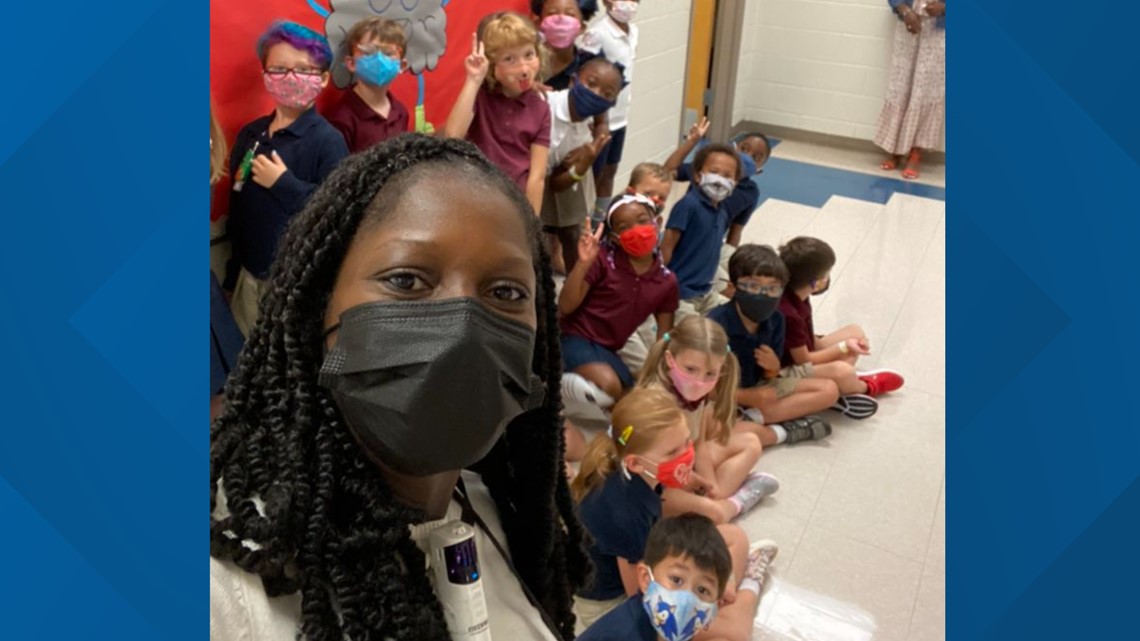 "She really has made a difference," she said. "She's going to get better. I know it's a long road ahead of her but I'm here for it. We're all here for her."
Even though Dionne is still unable to communicate, her loved ones said they believe she's listening. And they hope she know just how many lives she's impacted.
"I want to be just as kind and funny as her because she's a really kind of funny person, and I want to have the same amount of fairness as her," said 10-year-old Miller. "I just want her to get better soon."
You can contribute to the Hugs for Ms. Huggins fund here.