WALTON COUNTY, Ga. — Authorities say a suspect who ran off after a deputy-involved shooting in Walton County has died.
It all began around 2:25 p.m. Thursday afternoon near Social Circle, Georgia.
According to Walton County Sheriff Joe Chapman, a sheriff's deputy responded to a 911 call of a person riding an ATV at a home in the 700 block of Social Circle Fairplay Road.
In a conversation with dispatch, the caller said he had spoken to the homeowner where the ATV was being driven and asked if anyone should be at the home. The homeowner told the caller that they were expecting someone to be there to do yard work, but nothing more.
When deputies got there, they made contact with the man riding the ATV, taken from the property, but he took off.
The deputy chased the man into a field a short distance from the house, where the pair reportedly got into a fight. At some point, the deputy discharged his gun, firing once.
Initially, officials weren't sure if the man was hit by the gunfire. Meanwhile, the deputy got a few scrapes, but is expected to be OK.
After the fight, officials said the suspect was able to take the deputy's service weapon and ran off deeper into the woods. Officers from several local agencies arrived to begin searching for him, and they eventually spotted him in the lake.
PHOTOS | Deputy discharges gun after fight with suspect
Photos: Deputy discharges gun after fight with suspect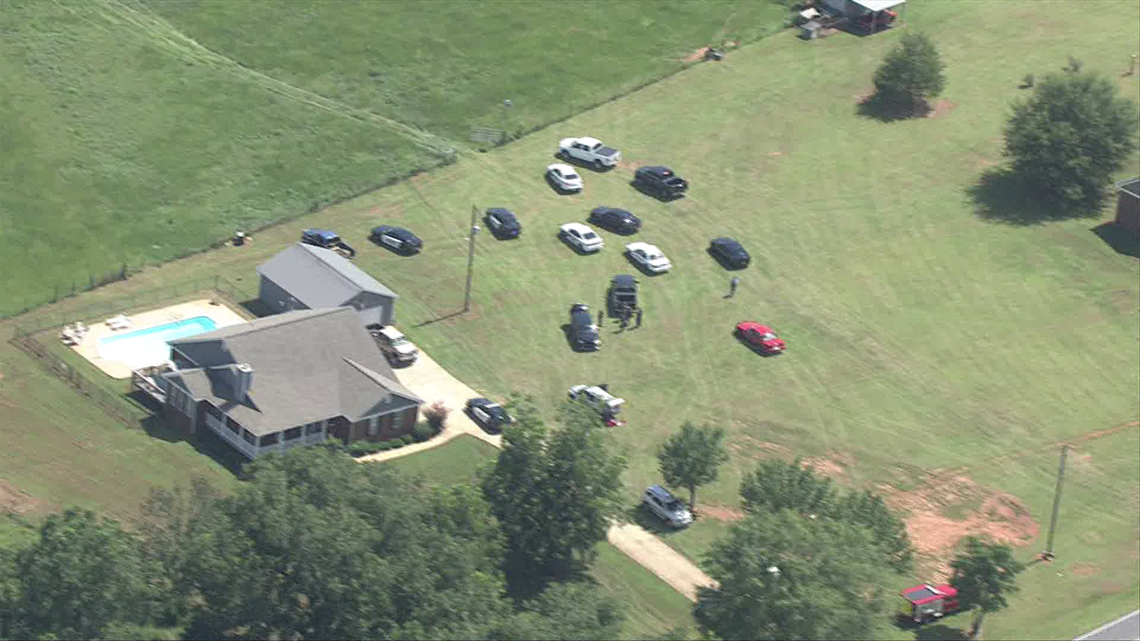 A Georgia State Patrol helicopter participating in the search saw the unidentified man turn toward the shoreline and brandish a weapon. That's when multiple officers – six from the Walton County Sheriff's Office and one Social Circle Police officer – fired at the suspect, killing him. It's unclear whether the man ever fired at officers. The Georgia Bureau of Investigation was asked to assist in the case.
Officials are not naming the suspect at this time until they are able to positive identify him and notify the next of kin.