DEKALB COUNTY, Ga. — A SWAT activation, triggered after reports of a possible home invasion, resulted in the discovery of a man found dead inside a DeKalb County apartment complex on Monday.
The "senseless murder" unfolded Sunday night around 8 p.m. at a complex off Waldrop Cove, authorities said.
The victim was identified on Tuesday as 36-year-old Brandon McCrary. DeKalb Police said they believed he lived in the apartment where he was found.
There was no more immediate information available about McCrary.
According to Capt. R.C. Hughes with the DeKalb County Police Department's south precinct, a witness told responding officers that she saw two men force their way into one of the units there and heard at least three gunshots.
She told officers she didn't see anyone leave, so, for the officers' safety, they activated SWAT units to get inside.
When SWAT officers entered the apartment unit, they found McCrary. Police said Tuesday he had suffered multiple gunshot wounds. No one else was inside the home.
Currently, police said there are no suspects in custody, but they believe at least one person is on the run.
Residents were left outside their home for hours after the incident.
"It's horrible," one neighbor said. "I went to the house to get a copy of my keys made, I come back here and this is what it is, and we're still standing out here three hours later."
Photos: 1 dead after possible home invasion triggers SWAT response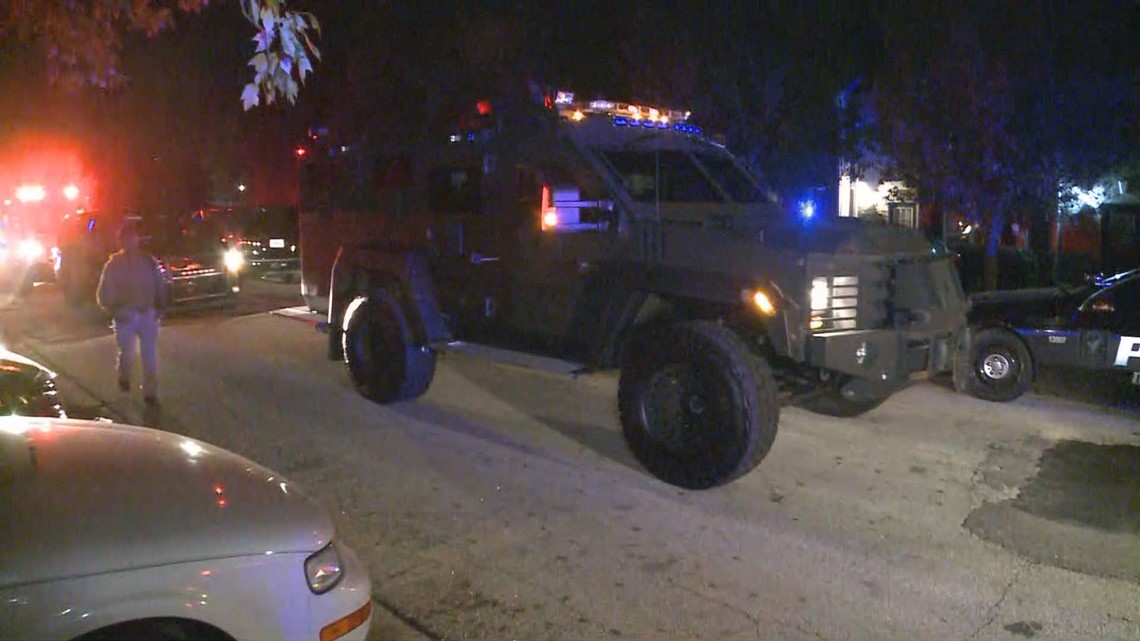 MORE NEWS
Suspect accused of stabbing Krystal employee 7 times captured
Wanted suspect killed in shootout with officers in Floyd County