ATLANTA – After a week-long, drawn-out jury selection, Claud Lee "Tex" McIver III's murder trial finally got underway Tuesday morning at the Superior Court of Fulton County with opening statements as well as the first handful of the state's witnesses.
The jury is in store for a trial that promises to paint two very different pictures of a marriage and the lives they shared, as well as the shooting death of Diane McIver.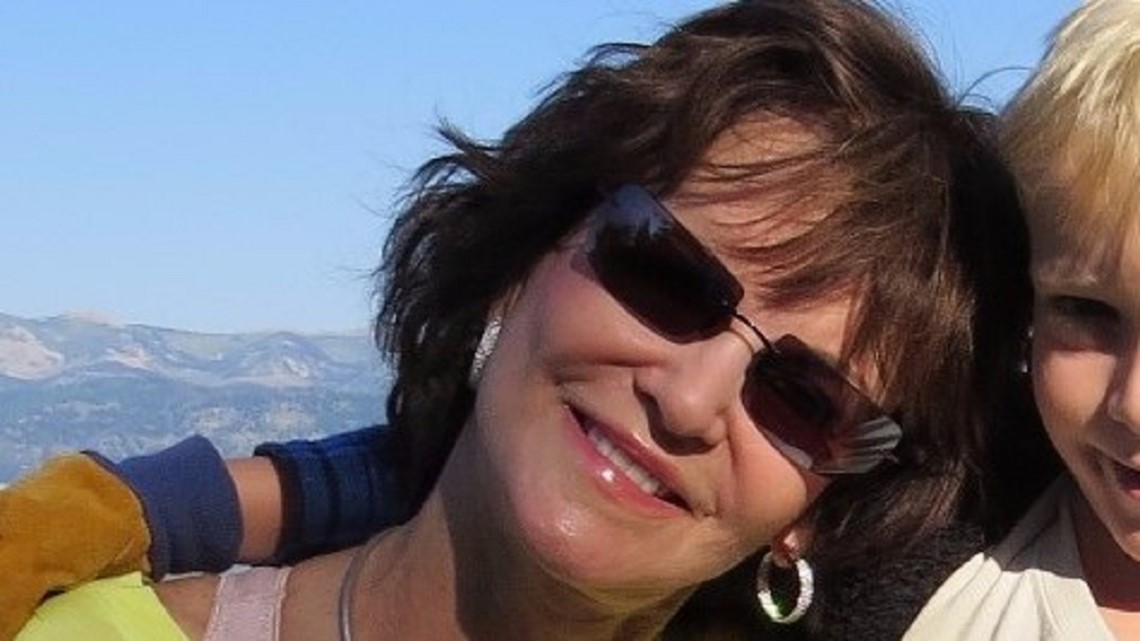 The prosecution laid out their argument to show that not only did Tex murder his wife, Diane, with intention, but that he tried to cover it up, tampering with witnesses—and that he did so because he was fearful of going broke after living up a lavish lifestyle with Diane for the past decade.
The defense held strong with their argument that Tex and Diane had a loving, caring relationship and that her shooting death was a horrific accident, due to a well-documented sleeping condition that Tex has had for years.
The first witnesses also took the stand on behalf of the state, detailing the couple's relationship and their finances, including salary, properties and wills.
The state: Tex was ready to end his partnership… for good
The morning started at 9 a.m., with one juror being dismissed for a family emergency and the judge swearing in the jury.
"This is a real trial, not T.V.," Superior Court of Fulton County Chief Judge Robert McBurney instructed the jury.
A clean-shaven Tex sat on the opposite side of the courtroom from the jury, but facing them—wearing a charcoal, pin-striped suit and electric blue tie as well as his gold wedding band on his left ring finger.
Tex, who is being tried for the murder of his wife on Sept. 25, 2016, sat calmly and quietly at the defense table with a stack of white and yellow legal pads full of writing on the table in front of him. His delicate, wrinkled fingers gripped the pen he holds close to his chest; his hands intertwined.
Fulton County's chief senior assistant district attorney, Seleta Griffin, addressed the jury for the state's opening statement, telling them that Tex killed his wife in an effort of "maintaining an image of wealth and power," because she said the once-prominent attorney for Fisher Phillips was in financial ruins.
However, Diane was in the prime of her financial success as a CEO for Corey Enterprises and owning three other businesses. In fact, when she died, she was worth $12 million.
Diane was a "very career-driven… shrewd business woman," Griffin said, who goes on to paint a picture for the jury of a partnership between two well-established, career-driven individuals.
The couple met in 2000 and married five years later, keeping their finances separate.
"The McIvers had it all," Griffin said, detailing their lavish Buckhead condo and their country ranch outside the city.
"They had a picture-perfect, storybook life."
Or did they? She posed to the jury.
"Things weren't as they seemed," Griffin continued.
According to Griffin, Tex was spiraling out of control.
Between 2013-2016 his salary plummeted, but he wanted to maintain the lifestyle he had been used to. He started to rely heavily on Diane's earnings, Griffin argued—including to care for the ranch that cost nearly $20,000 a month in expenses.
"He had become dependent on Diane," Griffin said.
Tex borrowed $350,000 in 2011 from Diane, in the form of a loan, to keep the ranch afloat. But, according to Griffin, he was struggling to pay it off—only paying on the interest, not the principal of the loan.
Furthermore, Griffin said, Diane had plans to change her will, leaving the ranch to her and Tex's godson—if she foreclosed on the ranch.
And based on the state's estimate of his pension, Tex was going to run out of money in two years.
But the ranch was Tex's "pride and joy," Griffin told the jury.
Prior to Diane's death, Griffin said, he had -$5,000 in his bank account. But after her death, he had $1.1 million in cash.
"The easiest way for him to maintain control was to kill Diane," Griffin said.
Then, the prosecutor detailed the 2016 shooting.
After spending the weekend at their 60-acre Putnam County ranch together, along with Diane's best friend, Patricia Diane Carter, known as "Dani Jo," the three went to Longhorn for dinner in Conyers, Ga. They left dinner around 9 p.m., and headed back to Atlanta for the impending work week.
Griffin said that Carter was driving the couple's white Ford Expedition. Diane was in the front seat and Tex was sitting in the seat directly behind her.
They were traveling on Interstate 20 west to Atlanta, when Carter merged onto the I-75/85 connector to downtown—but wound up in bumper-to-bumper traffic. Three blocks down, Carter took the Edgewood Avenue exit and turned right on Piedmont Avenue.
Tex asked Diane to hand him his gun form the console. It was in a plastic bag when obliged, handing it to her husband.
"Not knowing that would be the weapon that ended her life," Griffin said.
At a stop sign around 12th and Piedmont avenues, Carter heard a pop. According to Griffin, she turned around and saw Text with the gun and a puff of smoke and said, "Tex, what did you do?" while Diane was "writhing in pain."
Griffin continued that at that time, Diane said, "Tex, I think you shot me."
The jury will get to see video from Emory Hospital's entrance, from when they arrived, and witness a calm Tex, saying, "Gunshot wound," Griffin said.
"This was no accident at all," Griffin said to the jury. "Evidence will show this was indeed murder—planned… calculated."
Griffin revealed to the jury that the state's crime scene expert, Michael Knox, who recreated the crime scene, will show them that the 38-revolver was aimed at Diane's back.
And that, that gun was in "perfect working condition… [with] no hair trigger." In fact, she said, the GBI-tested gun that killed Diane has a 12-pound trigger pull for it to be fired.
"[He] had to intentionally pull the trigger. It wouldn't just go off," she said.
She indicated that he was a gun enthusiast and even lectured others on gun safety.
Furthermore, Griffin argued, after Diane was shot—despite there being three cell phones in the car, Tex did not call 911. And, she said, he relayed six different stories with the hospital staff—ranging from accidentally shooting her while cleaning the gun in the bathroom, to driving in a bad neighborhood and Diane put the gun behind her back and shot herself.
One doctor, who will testify for the state, Griffin said, will recall her last conversation with Diane before she died at the hospital that night, when she takes the stand.
She said Diane said to her, "I was holding the gun behind my back when the gun went off…"
Then said, "He was holding it behind my back."
"It was an accident," Diane reassured the doctor.
"I'm dying," the doctor said were Diane's final words, before her last question.
The doctor, according to Griffin, asked Diane, "Do you want to see your husband?"
Further, Griffin said, Tex told Carter to lie and tell police that she wasn't in the car when Diane was shot, as well as pressured her into holding a press conference proclaiming his innocence to the media.
She also alleged to the jury that Tex told his public relations manager, Bill Crane, to release a statement to the media that said, he was holding a gun because he was afraid that they would be attacked by a Black Lives Matter rally—then they hit a "bump" and the gun went off.
But after the backlash of that story that spread throughout the media like wildfire, Tex, according to Griffin, wanted Crane to retract what was said and tell the media that he misrepresented Tex's story and what he had told him had happened.
A week following her death, Tex started taking inventory of Diane's belongings and held an auction and estate sale, raising $187,000, according to Griffin.
On Sept. 29, Griffin continued, Tex refused to pick up his wife's ashes, or pay for the cremation. Ultimately, her friend, Cathi Johansen, paid the $1,600 for her remains a month later.
After Tex fired Crane, he hired Jeff Dickerson to handle his PR. Dickerson is a longtime friend of Fulton County District Attorney Paul Howard.
According to Griffin, a conversation was had between Tex and Dickerson that was then conveyed to Howard.
Tex allegedly said to Dickerson, "You can get all of this dismissed, and if you do, there's a large bonus in it for you. And I don't mind if you share it with the DA."
Defense shares a love story—
"She loved him… they were lovebirds… people were envious of them… he adored her…" said Amanda Clark Palmer, of the Garland, Samuel and Loeb law firm, who joined the defense table, that included Bruce Harvey and Don Samuel.
"They were in a loving relationship," Palmer told jurors.
She painted an entirely different picture for the jury than the state—giving them insight into a love story of an older couple, both on their second marriages and ready to enjoy life together—including on their ranch.
The couple's ranch was a sprawling oasis, enclosed with an expansive white fence and complete with two lakes, a pool and a three-bedroom guesthouse, as well as 44 guns and a makeshift shooting range.
Palmer argued to the jury that there is no playbook on how to react when your spouse dies, "suddenly, tragically and sadly at your own hand."
The defense doesn't argue against the timeline of events that the prosecution laid out for the jury, however, Palmer disagreed with the events that led to the shooting and everything thereafter.
When the three friends exited the interstate, she said, Tex woke up and said, "I think this is a bad idea. Darlin,' why don't' you hand me my gun."
Palmer explained to the jury that Tex has a well-documented history of having REM behavior disorder that induces physical movement, or "whole-body jerks," while he sleeps.
Palmer then showed the jury how the shooting unfolded that night, by sitting in a chair in front of the jury. She reenacted Tex falling asleep, with the gun in his lap sideways. And then, the gun going off without provocation. But, she said, they were confused about what happened because there was "very little blood" inside the car.
They rushed to Emory, she said, where Tex jumped out of the car and called out, "Gunshot! Gunshot!" wrapping his arms around Diane and cradling her head.
"This was a horrible, horrible accident," Palmer argued.
Tex begins crying during his defense's opening statement, wiping his eyes with a tissue.
After the shooting, Palmer said Tex called police to answer questions and then was initially arrested for reckless conduct and involuntary manslaughter—not murder. She promised the jury that the forensics would prove that it was not an intentional shooting.
"Evidence will not show gun went off 'magically.' When we say 'accidental' we mean it was not intentional," she said. She argued that the gun does, in fact, have a "hair trigger," and that the gun was not pointed at Diane's vital organs or head so it "clearly shows it was accidental."
The defense attorney also made the argument that Tex wasn't in dire financial straits, but that he and Diane had decided together that he was going to retire—and to do so he went from an equity partner with his law firm, to a salary employee, which dropped his income significantly.
And, regarding his PR blunder about Black Lives Matter being the reason for the gun in his lap, Palmer argued to the jury that the media "latched onto" it and "sensationalized" it to "sell papers."
Testimony: Friends and finances
During a break, Tex stands up to hug an unidentified man and smiles before exiting the courtroom.
Janie Calhoun, the state's first witness took the stand.
She was the McIvers' neighbor and friend, and dated Tex briefly in the '90s before Diane met him. The marketing executive testified that she split her time between Atlanta and Dallas, Texas, for work and to spend time with her husband of 10 years.
Originally from South Georgia, she was living in the condo next to Diane and Tex in Buckhead. And she was very close to Diane.
"She was like a sister to me," she said.
The prosecutor left a photo of Diane on the projector, displayed on four big-screen monitors throughout the courtroom, while Calhoun described Diane as "very smart… very strong."
Calhoun was a regular guest to the McIvers' ranch and said she used to shoot guns with them both on their shooting range. But, for Tex, safety was of utmost importance.
"He was always very cautious—making sure we were holding our guns down after we shot," she recalled.
"He was good at teaching safety," she continued.
Photos were shown to the jury of the ranch, including the country-themed décor, like a sign on the porch that said: "Wild, wild west" and "We don't call 911," with a gun underneath.
Diane's friend continued her testimony, and said that Diane told her how much she loved Tex and that he "was the right person when he came along."
Calhoun had to decline Diane's offer to go to the ranch the Friday, before the shooting, because she was flying to Dallas to see her husband.
She woke up Monday to several text messages from Tex.
When she called him, she said, he told her "Something really bad happened. Diane's not with us anymore."
Once she made it back to Atlanta, she and Tex embraced and cried, she told the jury.
But after talking to Tex's sister, Dixie Martin, she questioned why Tex was having an estate sale of Diane's belongings so soon after her death.
"No, I don't think I could have done it," she said to the prosecution. "I don't think I could've gone through her clothes; she was just too close to me."
During the defense's cross-examination, Calhoun said her friends, "seemed to be better than perfect."
The state called two more witnesses, including Jim Nations and Roger Quillen, the chief financial officer and chairman of the management committee, respectively, for the Fisher Phillips law firm, which specializes in employment and labor law.
Chief senior assistant district attorney, Clint Rucker, questioned the witnesses—specifically zeroing in on Tex's compensation at the firm.
In fact, he showed the jury a document that explained Tex's pay schedule and its decline between 2004 and 2016—ranging from $601,000 at the top of his game, down to $275,000 in 2016.
Up until 2013, Tex was an equity partner, which meant that he was paid not only a salary, but also net profit from the firm for his ownership rights. However, in 2014 he became an income-only partner with an annual salary—reducing his income in half.
But the defense rebutted that Tex was making more than the amounts listed, because he was also earning profit shares from the company.
Tex: Wife's shooting was 'horrible accident'
In October 2016, Tex called the shooting of his wife a "tragic accident" and said he passed a polygraph test.
He told 11Alive that he fell asleep holding a gun and then woke up minutes later and realized he had accidentally, and fatally, shot his wife.
In an emotional phone interview, Tex described losing the love of his life, in what, he said, was a tragedy, not a crime.
During the drive home from their Eatonton ranch, Tex said he woke up as they exited the interstate near Edgewood Avenue and saw at least two people approached the vehicle. He said he asked Diane to hand him his revolver.
At some point, Tex said he dozed off, but was jarred awake by the flash of light and the sound of the gun firing. He said he didn't recall pulling the trigger and is still unsure as to what exactly happened.
Tex adamantly denied that he ever said that a Black Lives Matter protest was the reason he had his revolver in his lap.
But now, 75-year-old Tex faces murder, felony murder, aggravated assault with a deadly weapon, possession of a firearm during a felony and three counts of influencing witnesses.
The trial will resume with more of the state's witnesses on Wednesday morning.