CARROLLTON, Ga. -- Fire ripped through a Carrollton plastics plant Thursday night.
There were no apparent injuries in the fire, which happened at the Superior Recreational Products plant on Columbia Drive, but the 80,000 square-foot building appeared to be a total loss, according to Carrollton Fire Department Battalion Chief Allen English.
Firefighters were called to the plant around 8:30 p.m. Thursday night, English said. By the time they arrived, the building was fully engulfed.
Between 80 and 100 firefighters were able to contain the blaze to the building.
(Story continues below gallery)
PHOTOS: Fire destroys Carrollton plastics plant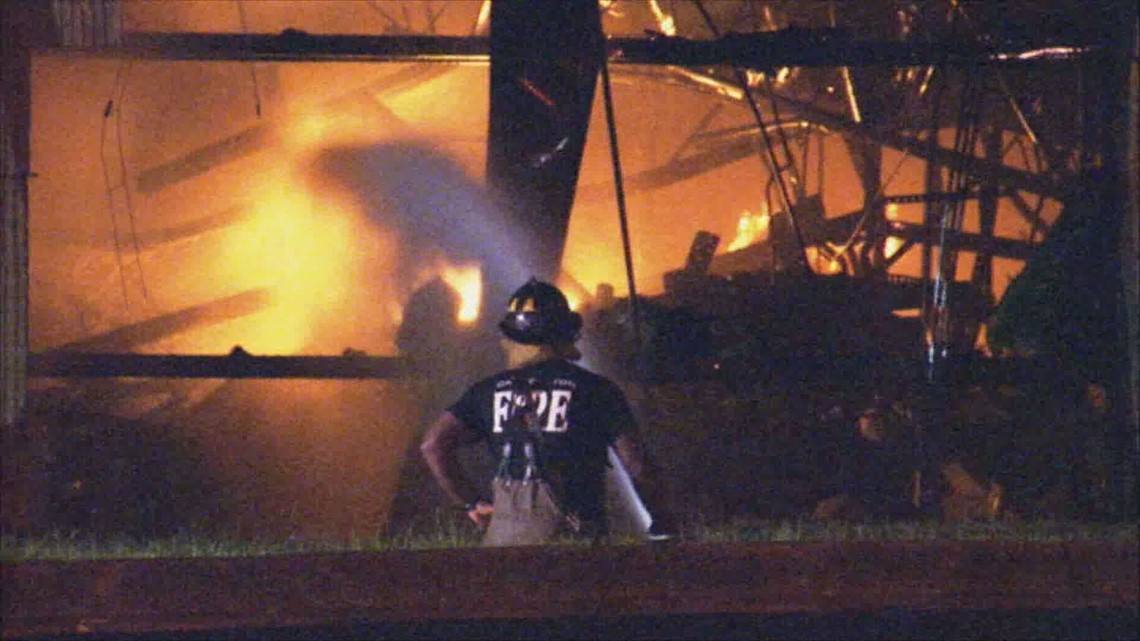 English said the business manufactures plastic playground and recreation equipment. A spokesperson for the plant's parent company said the fire damaged the shade fabric production, play production and assembly, music, indoor play, components, plastic roto-molding and administrative offices.
"When it burns, it can cause irritation to your skin and inhalation hazards," English said of the plastic.
Anyone who experienced issues was urged to leave the area, English said.
The business employs about 100 employees, the fire chief said. Only two were there when the flames brought out, and they were able to escape, English said.
Crews remained on the scene late into the evening to put out hotspots.
Investigators will work to determine the cause of the blaze on Friday.
In a statement to 11Alive, the parent company of Superior Plastics, PlayCore, said employees at the plant were all off for the day.
"While the physical loss is significant, we are most grateful that all of our employees are safe," the spokesperson said. "The team is already working diligently to completely evaluate the situation and to begin developing action plans for reestablishing the business."