Remember the pink Trap House?
It's coming back, this time with a vengeance.
13 Stories Haunted House is teaming up with rapper 2 Chainz to make this happen.
You may remember the pink house that popped up last year on Howell Mill Road that attracted thousands. The rapper rented the home to promote his album "Pretty Girls Like Trap Music."
Since then, the house has been painted white and was placed on the market.
Photos | Atlanta's pink trap house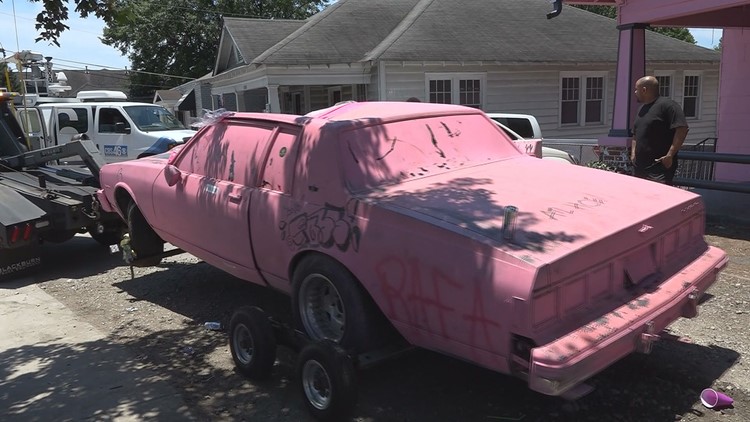 Now, 2 Chainz and 13 Stories plan on opening a hip-hop themed haunted pink Trap House in Newnan, just in time for Halloween.
There's also an Instagram page for the Haunted Pink Trap House.
The house will be a walk-through attraction featuring scenes in urban classic films of the 80s and 90s.
The attraction will be open on certain nights starting September 21.