DEKALB COUNTY, Ga. -- Three police officers who had been hospitalized Saturday afternoon after responding to reports of a deceased person inside a Memorial Drive hotel were released Sunday morning.
DeKalb Police spokesperson Shiera Campbell said the officers were kept overnight for observation before being released.
The incident happened on the third floor of the United Suites hotel at 4649 Memorial Drive.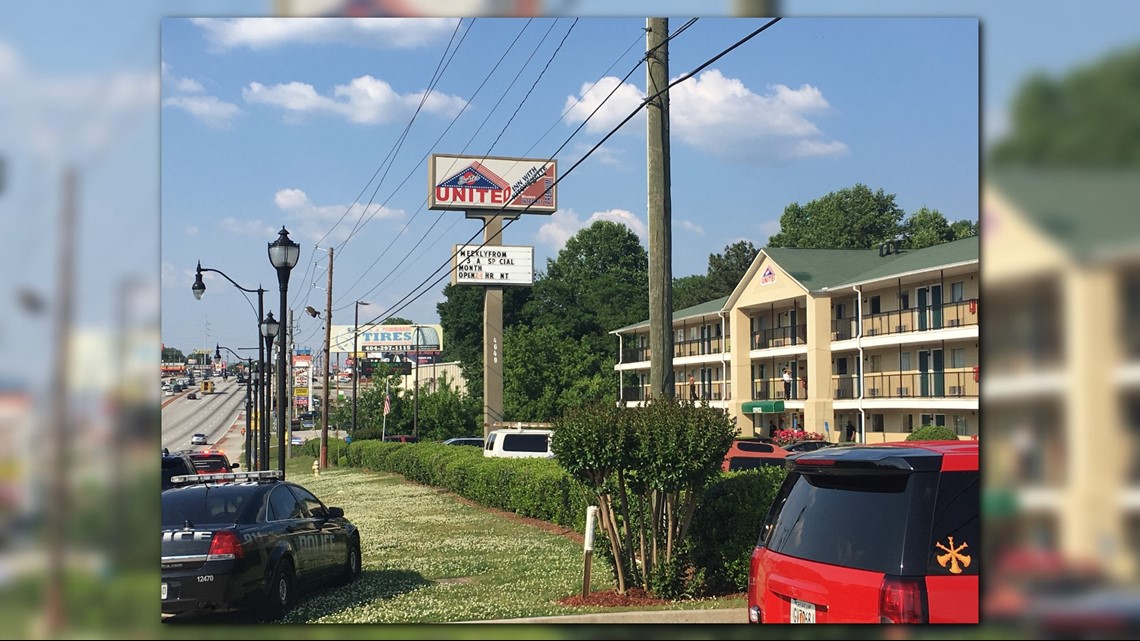 According to Campbell, the officers had called for medical assistance after they entered the hotel room. The officers had been overwhelmed by a strong chemical odor in the room, which caused them to feel nauseous and light-headed.
The third floor of the hotel was evacuated as a precaution while DeKalb County's Fire-Rescue Hazmat unit investigated the fumes.
"There's something in there that made those officers sick," said Lt. Eric Jackson of the DeKalb County Fire Rescue Department.
The DeKalb County Police has contacted the Federal Bureau of Investigation to help identify the chemical substance.
According to Campbell, other than a combination of household cleaning solutions, no other harmful substances have been identified at this time.
The deceased is reported to be a male, but no details have been released as to his cause of death.
Homeland Security officials were also called in to investigate.
Guests staying at the motel spent much of Saturday outside of their rooms.
"Right now we have a dead body in the room but we can't make any determination of cause of death until they have cleared the scene," Campbell said on Saturday.
The hazmat scare did not impact nearby businesses, and Jackson said there was no public health hazard.
The medical examiner had to take special precautions to not only go into the room, but to also remove the body and take it to the lab.
PHOTOS: Officers hospitalized in DeKalb