An Atlanta rapper is once again entering the fray against a restaurant he protested just months before.
T.I. took to Instagram on Tuesday denouncing Houston's restaurant for throwing out three women who allegedly used the restroom there after hours.
"After all we went through, y'all going to go and let old Gusman drag the young lady out the bathroom, through the restaurant, push her in the bushes, physically assault her," he said. "That what y'all gone do."
PHOTOS: Injuries from Houston's arrest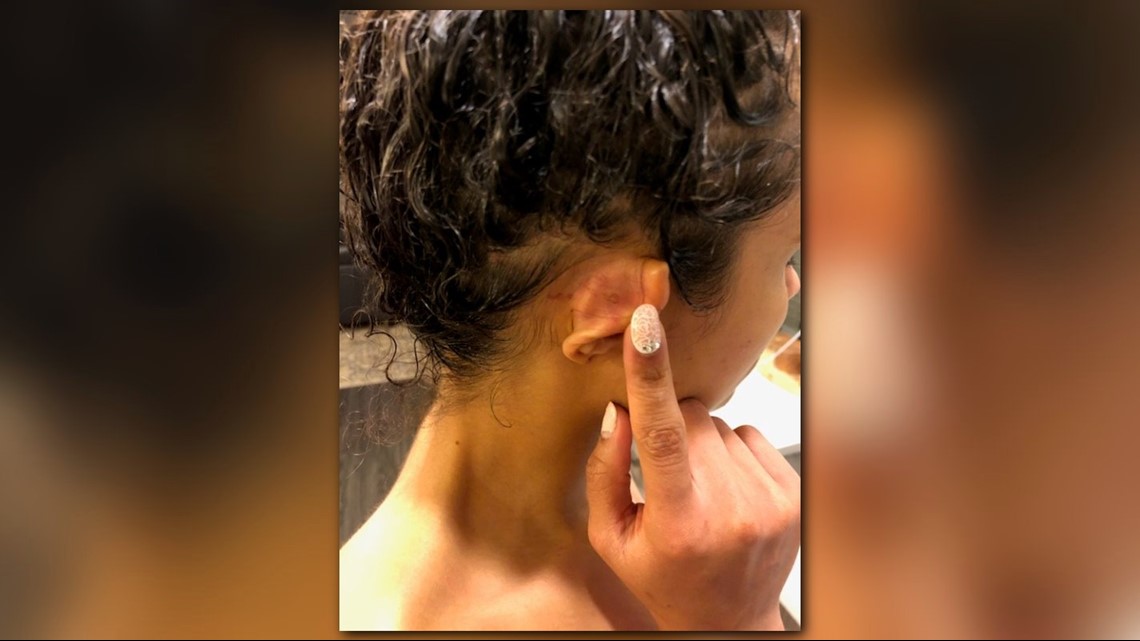 According to police, an off-duty officer working an extra job at the restaurant was called in by the shift manager to remove three women who went into the bathroom on Mother's Day. This was allegedly after the restaurant had closed.
When the officer went into the restroom, he found the three women, identified as Brittany Marie Lucio, Asia'h Sharrell Epperson and Erica Walker, all on their phones. Reports state that the women refused multiple requests – then commands – to leave the restaurant and the officer eventually pulled at least one of them out.
Video of the incident – taken by one of the other women in the group – shows the confrontation and fight that followed. That video was posted to Instagram and soon went viral.
While opinion is mixed over the response and the actions of the three women, one of them allegedly punching the officer, T.I. is calling for action from the community.
► Actresses claim they were wrongfully arrested after using Atlanta Houston's bathroom
"We done tried it the political, the diplomatic way we done did, we done tried did the Martin Luther King way," he said in his Instagram post. "It time for Malcolm X."
T.I. is no stranger to dust-ups with Houston's restaurant. He was a lead protestor against the restaurant back in October 2017 after complaints of discrimination.
At that time, "Love and Hip Hop: Atlanta" star Deb Antney, who is also a music manager and the mother of rap star Waka Flocka Flame, and actress Ernestine Johnson have both said that the restaurant has refused to sit their large group.
T.I. later said that boycott ended after "tough, yet productive discussions" with the restaurant.
The rapper is facing legal troubles of his own after being arrested last week in Henry County.
RESPONSE | This is what T.I.'s attorney said happened when the rapper was arrested
T.I. REACTS | Calls arrest 'small potatoes' in Instagram live from his son's birthday party
LISTEN | T.I. heard yelling in the background of 911 call before he is arrested
T.I., whose legal name is Clifford Harris Jr., was charged with simple assault, disorderly conduct and public drunkenness after an argument with a security guard who wouldn't let him in his gated community. His attorney has said that the rapper was wrongfully arrested.
PHOTOS: ATL rapper T.I.