ATLANTA - Tripp Halstead will have to put in a plate on the left side of his skull as it starts to deteriorate, according to Tripp's Facebook updates page.
When Tripp was hit by a tree five years ago, doctors were able to put his skull back together and the hope was that the pieces would eventually fuse back together as times went by.
However, back in April of 2016, the right side of Tripp's skull was starting to deteriorate, so doctors placed a plate inside the 7-year-old's head.
Now, the left side of his skull is starting to deteriorate as well and Tripp is scheduled to have a plate put in on the left side of his head sometime in the spring or the summer of next year.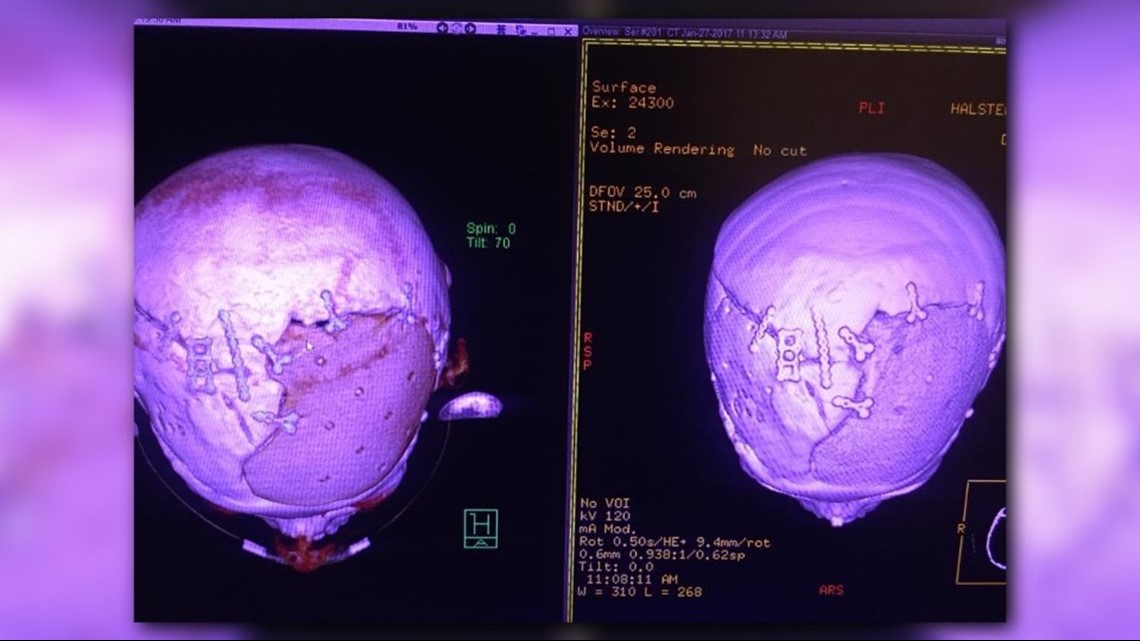 The good news, Tripp's breathing is getting stronger and he is projected to go home on Monday.
Tripp was flown into Children's Healthcare of Atlanta on Sunday, December 10, because he was battling the common cold and was soon diagnosed with pneumonia on Tuesday, December 12.
PHOTOS: Tripp Halstead through the years