It was Christion Abercrombie's first public appearance since the linebacker was injured in September. Students at Westlake High School gathered and planned the special tribute.
People cheered as Christion, a walking miracle, joined them for the celebration.
"From day one we've stood strong in our faith and trusting God, that's why we're here because of all the prayers and God," Staci Abercrombie said.
The sophomore suffered a head injury during a game against Vanderbilt on Sept. 29. He underwent emergency surgery at Vanderbilt University Medical Center and was transferred to the Shepard Center in Atlanta, which specializes in spinal cord and brain injury treatment. For Staci just to see her son stake steps is a big deal. He's still undergoing rehabilitation. His family joined him at Westlake for the big honor.
"It's not something that I can even describe I got chills seeing him because we spent so much time here, we're from the community," his mom said.
The City of South Fulton declared Dec. 19 as Christion Abercrombie Day.
Special ceremony held at Westlake High for Christion Abercrombie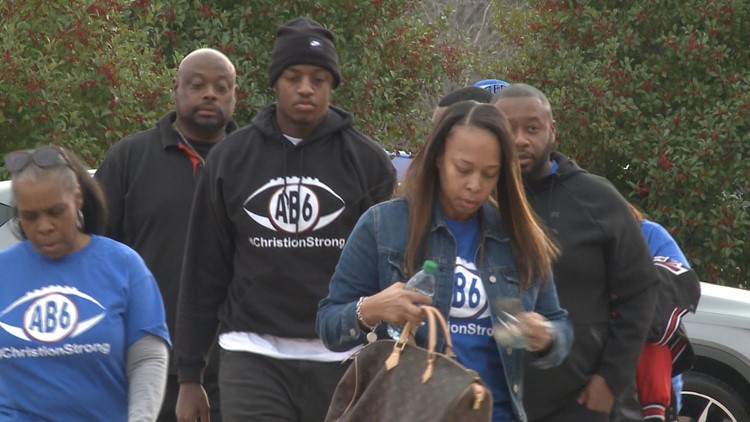 "Many people don't make it through this situation, and so the fact that he's doing it is so great," said Christopher Abercrombie, Christion's brother. "He's the perfect person to get through something like this."
The group prayed, thanking God for the progress Christion has made so far.
His mother said her son still loves football and watches it constantly. He still has a long road ahead in recovery. Next week makes a big milestone for Christion - he will start outpatient therapy and get to be at home with his family for the holidays.