Gwinnett County Police need help finding the suspects responsible for allegedly beating a man during a robbery and kidnapping.
A Crime Stoppers reward is being offered for information that leads to an arrest and indictment in this case.
Around 4:30 a.m. on Aug. 19, the 25-year-old victim returned home from a night at a local club. That's when he was met by three to four men in the parking lot of the Oakwood Vista Apartments on Coleville Circle near Tucker.
The men allegedly punched, kicked, and hit the victim in the head.
"They punched him in his head and as he was falling down to the ground that's when they started to kick him and punch again repeatedly said Cpl. Michelle Pihera, of the Gwinnett County Police Department.
Officers said he was then forced into the back seat of his car before they drove him to a convenience store in Tucker.
"The suspects were demanding the pin number to his ATM debit card," she said
A surveillance camera captured two suspects on camera as they went inside the gas station. Police said the suspect wearing the white shirt withdrew the money from the ATM. They made off with less than $200.
They then left the store and drove the victim back to his apartment complex. The victim crawled to his apartment and lost consciousness.
"He had a lot of physical injuries," Cpl. Pihera said.
Suspects wanted in Gwinnett kidnapping, robbery case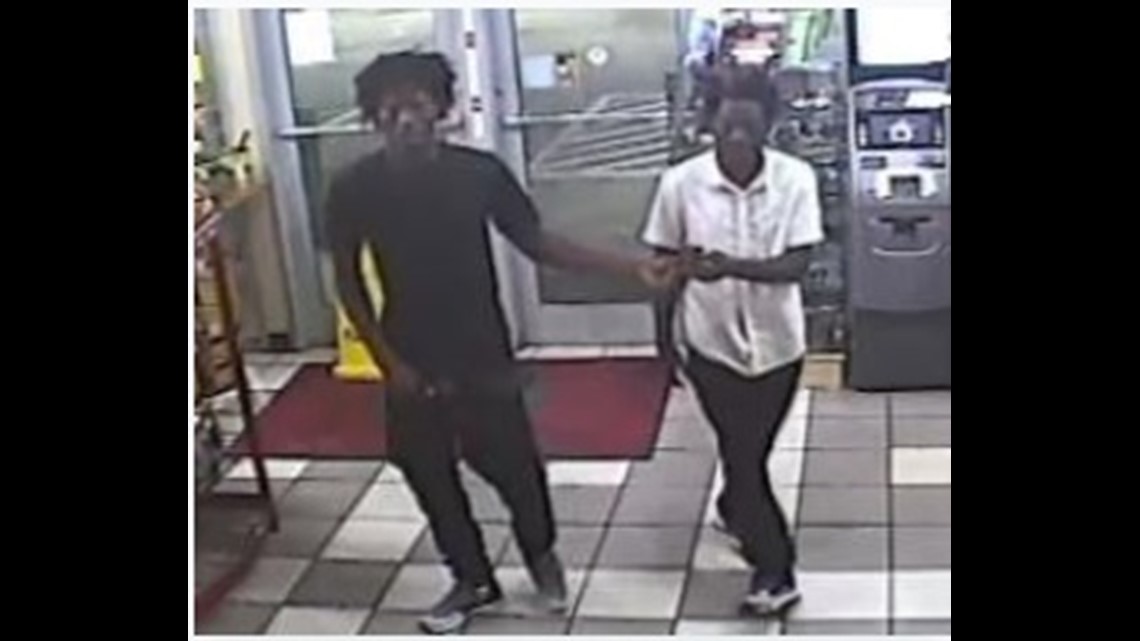 A family member found him later and called 911. The victim suffered a broken nose, ruptured eardrum, and damage to his left eye socket.
"It's apparent by their actions in this case that they pose a danger to the community," police said in a recent news release.
If anyone has any information to share in this case, contact Gwinnett police detectives at 770-513-5300. To remain anonymous, tipsters can contact Crime Stoppers at 404-577-TIPS (8477) or visit their website. Crime Stoppers tipsters can receive up to $2,000 for information leading to an arrest and indictment in this case.