ATHENS, Ga. — The strange death of University of Georgia professor Marianne Shockley continues to baffle many. Shockley was found dead, next to a hot tub.
Marcus Lillard is charged with murder and aggravated assault in connection with her death. A second man, who was there when police arrived, later shot himself.
The mystery surrounding her death continues, but some friends and colleagues wanted to clear up any mystery about who she was as a person.
"She has such a warm, beautiful, incredible personality," said Joseph Yoon.
Those types of comments repeated themselves in conversations between those who knew her and 11Alive.
Former student Nancy Miorelli explained, "she was so kind, she always had time to listen to others."
Another former students OC Carlisle agreed: "Very strong, talented, gracious."
Shockley was a professor, community organizer, mentor and a well-known "bug lady."
"I had a big fan-boy appreciation for Marianne," Yoon said. "I was like, 'oh my God,' she is the queen of edible insects."
You read that right, edible insects.
Shockley, a entomologist or insect scientist, worked to raise awareness and encourage more people to consider eating bugs to help curb food scarcity.
She worked with Joseph Yoon, a chef and Executive Director of Brooklyn Bugs. The two worked with many others to help put on the Eating Insects Athens conference at UGA in 2018.
"She just cared so much. Really validated my work," Yoon said.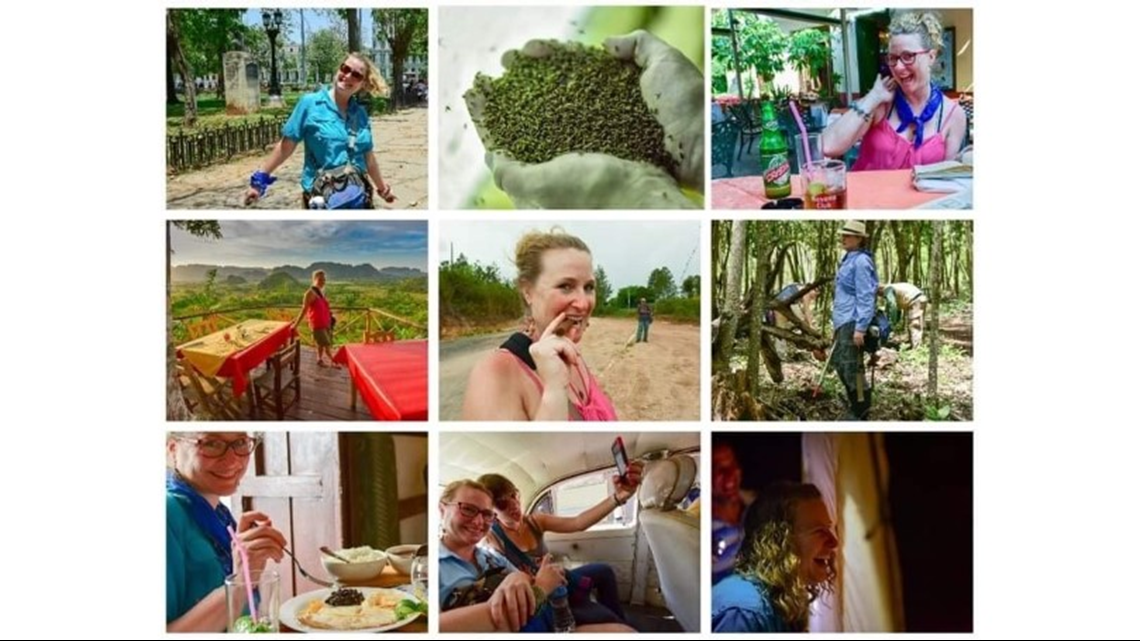 Shockley, was also a mentor to many of her grad students, like Miorelli, who works in Ecuador conducting tours on insects and the culture.
"I'm only in Ecuador because of her," Miorelli said.
Shockley encouraged Miorelli to head overseas to teach.
"She's been an amazing mentor."
Closer to home, in Athens, OC Carlisle, a scientific illustrator, would come to know the professor, when was asked to create a special project for Shockley's 2013 bug camp. The two would team up again, when Carlisle created artwork for the Eating Insects Athens Conference.
Carlisle explained what made Shockley so infectious and special.
"She was passionate about what she did as a professor, and passionate about engaging with her students," Carlisle said.
Up until her death, Shockley was helping Carlisle as she worked on a project of her own.
"'What do you need, how can I help?' That was Marianne."
No one really wanted to talk too long about how they are coping, instead, wanting to remember Shockley as she was. Passionate, encouraging and with a laugh much like a firefly - so bright, you wanted to capture it forever.
"It was so genuine and so free," Yoon said.
Many of her friends said she was also a loving mother, daughter, sister and friend. They thought it was important for the world to know that much about her, instead of just how she died.
Friends and colleagues said they plan to honor her legacy by doing more community work and outreach and just being a good person overall.