ATLANTA — The attorney for Demetrius Hollins, a now 24-year-old man who was stomped in the head by police during a traffic stop says the punishment for the former officer doesn't really fit the crime.
Cellphone video showed Micheal Bongiovanni hitting Demetrius Hollins as he stood with his hands up during the April 2017 traffic stop. Video showed then-officer Robert McDonald stomping on Hollins' head as he lay on the ground handcuffed.
The Gwinnett County District Attorney's office said Bongiovanni pleaded no contest Tuesday and will serve six months in work release, followed by five months home confinement. The balance of his 10-year sentence will be served on probation.
Justin Miller, attorney for Hollins said the conviction is well-deserved but the punishment not so much.
"The good thing is, he was convicted of a felony so that's good. Another good thing is he can't be a police officer anymore which is good. He has to help with the conviction of his partner which is real good," said Miller.
"He didn't get any real jail time and we would have like to see him get some real jail time."
Miller later said he made a mistake while speaking and clarified that the former officer was not convicted of a felony, specifically, because he pleaded no contest to the charges.
Bongiovanni was a 19-year veteran, while McDonald had three years experience. Miller said case shows no matter what, Gwinnett County police cannot "get away" with crimes such as assault and battery.
He added he's pleased that even though Bongiovanni didn't get jail time, at least the felony conviction will follow him.
He later again clarified that he misspoke when he referred to a felony.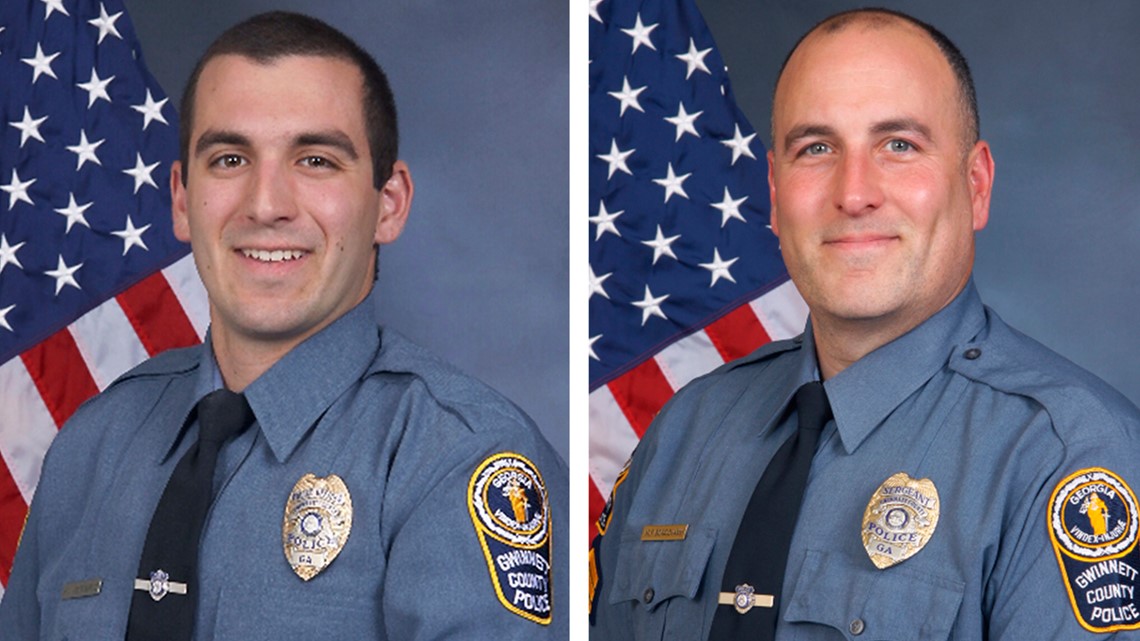 "It's something hanging over his head for the rest of his life. He can't just walk away from it, it's just like Demetrius can't walk away from it, that's good that's fair."
Miller said Hollins is still adjusting to life after the traffic stop.
"Has a lot of problems in his relationships, with his family, finding and keeping jobs, people recognize him for all the wrong reasons."
Hollins' charges were dropped following the firing of Bongiovanni and McDonald.
PHOTOS: Officers fired after traffic stop
Bongiovanni will have to testify against his former partner as part of his plea deal. McDonald's trial is scheduled for August. Miller said he hopes McDonald faces jail time, as he believes his conduct was "just as if not more egregious than Bongiovanni's."
Miller also plans to file a lawsuit on Hollin's behalf following the conclusion of the criminal trial.