I-20 has reopened in both directions after two separate accidents which left one person dead late Friday morning.
The first accident happened at approximately 9:50 a.m., a vehicle was traveling westbound on I-20. As the vehicle changed lanes it struck another vehicle. The driver lost control, the vehicle overturned, and the driver was ejected.
Georgia State Police said the driver was not wearing a seatbelt. The driver, Schemacta Bass from Riverdale, was injured and transported to Grady Hospital. Charges related to this accident are pending.
Photos | I-20 crash at Hill St.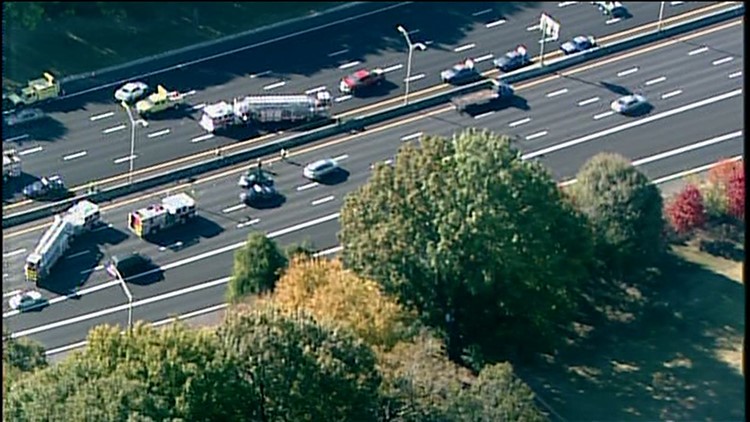 A second accident happened at approximately 9:55 a.m., a flat-bed truck was traveling eastbound on I-20 in the first lane from the center median barrier wall.
The driver observed the crash westbound and parked on the left shoulder to render aid. A van, was following too closely and struck the right rear of the truck which was partially inside the far left lane.
Georgia State Police said the impact caused the driver of the van to be ejected from the vehicle. The driver of the van, James Tatro, age 47 from Villa Rica, was fatally injured. The driver of the truck, Derrick Adams, age 42 from Austell, was not injured. There are no charges.
Grady Ambulances, the Atlanta Fire Department, and EMS assisted on scene.