ATLANTA — Georgia has one of the highest voter registration rates in the country because people are registered to vote when they apply for a driver's license.
"In order to have the true representative democracy, we need to make sure everyone's voices are heard," said Asim Javed with the Georgia Muslim Voter Project. "We sort of take a step-by-step approach, starting by registering voters in spaces in which Muslims are present, such as mosques, such as halal grocery stores and festivals in which we celebrate."
Javed said they work with roughly 100,000 voters across the state. That's about seven times as many votes that decided the 2020 presidential race in Georgia.
"We were actually founded in response to low rates of civic engagement that were very prominent in the Muslim community [in 2015]," he said. "If we all come out and vote, we can have a very direct impact on who our actual elected officials will be, as well as what policies they will enact, which hopefully will lead to the betterment of our communities in the long term."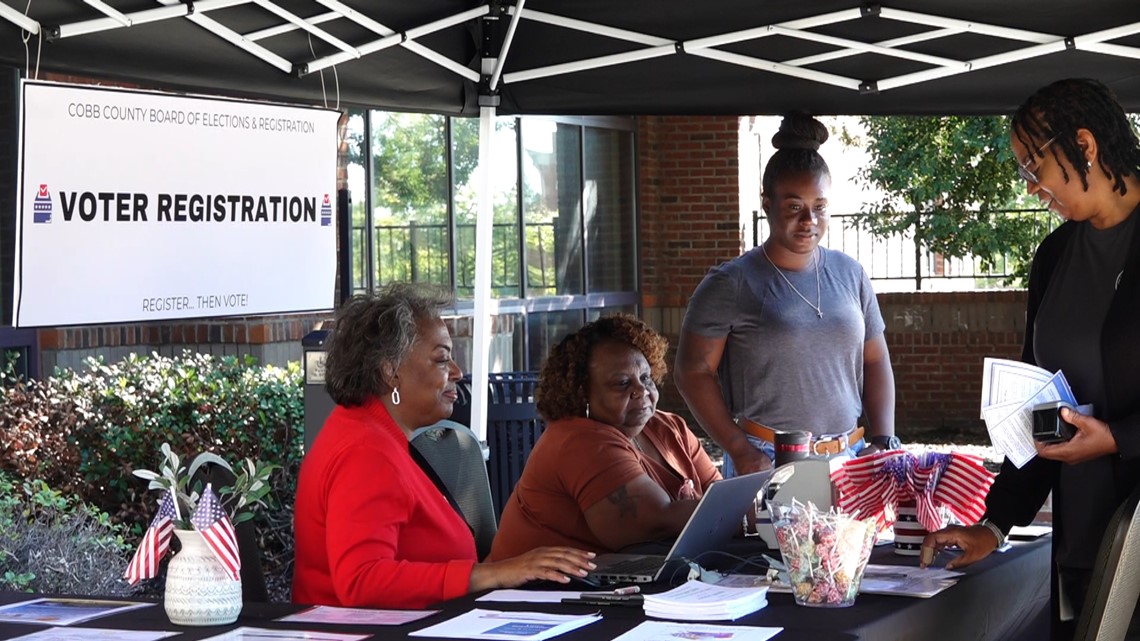 Dr. Andra Gillespie, a political scientist at Emory University, said people of color make up a third of Georgia's population and electorate.
"One of the big reasons why we see differentials in turnout rates among these groups is that they don't get asked at the same rate that whites get asked to turn out to vote," she said. "The groups that... target these... communities for voter registration are actually doing a really important job of helping to narrow that gap."
She said the vast majority of eligible Georgia voters are registered — but not everyone stays that way.
"You have to keep your voter registration and that's the challenge," she said. "If you don't vote in two consecutive general elections, then the secretary of state sends out something to ask you to verify your voter registration."
In Cobb County, interim election director Gerry Miller said they're constantly recruiting new voters.
"We go to different we go to libraries, we go to schools. We have flyers out," he said. "If you don't vote, you really don't have a voice. So, it's very important... to register to vote."