LAWRENCEVILLE, Ga. – A time-honored tradition of bagpipes set the tone for Gwinnett County Police Officer Antwan Toney's funeral.
Officers played 'Amazing Grace' as Toney's casket entered the 12Stone Church.
Family, friends and those honoring Toney stood proudly as the bagpipes played and the ceremony got underway.
RELATED: Gwinnett officer funeral procession route
PHOTOS: Procession, funeral for fallen Gwinnett Officer Antwan Toney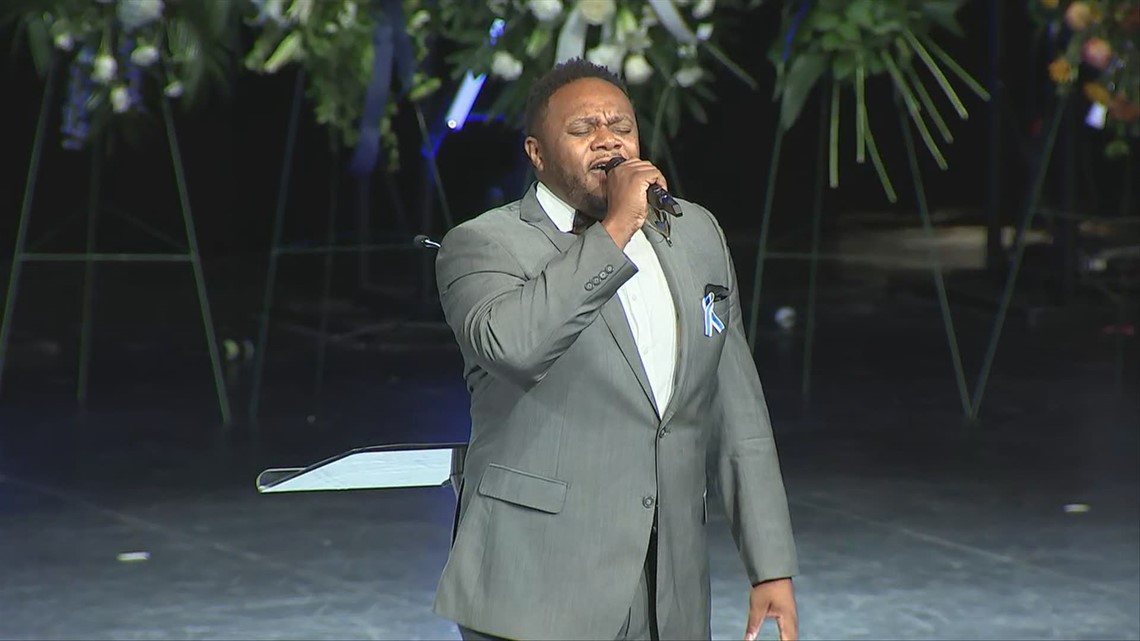 Officer Antwan Toney was killed while investigating a suspicious vehicle near Shiloh Middle School on Saturday. He had been with the Gwinnett County Police Department for nearly three years and had celebrated his 30th birthday a few days before his death.
TIMELINE: This is how the night that left a Gwinnett Police officer dead unfolded
Toney's family flew in from California for the services. After he is honored in Gwinnett County, officers will escort Toney's family back to southern California for a service in Los Angeles on Nov. 3, 2018.
MORE: Officer Toney 'shined a light on all of us' | Eulogy honors fallen officer
Watch the funeral live, below.