We now know what caused Hartsfield-Jackson Atlanta International Airport to go dark on Sunday. It's a question people around the world are asking because the outage grounded all incoming and outgoing flights.
Newly released pictures show the damage and Georgia Power crews working to restore power from inside the airport.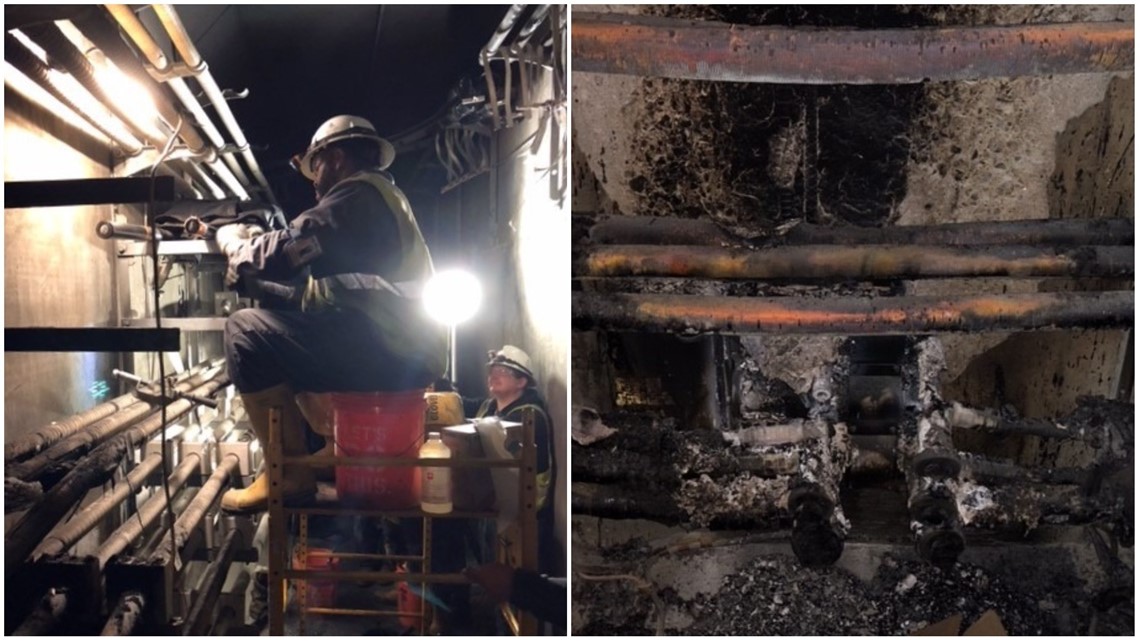 Atlanta Mayor Kasim Reed held a press conference late Sunday night saying an underground fire at a Georgia Power substation caused the outage.
He said that the firefighters responded sometime in the early afternoon after 12:30 p.m. after being alerted to the fire. But, the electrical fire was intense.
"Because of the intensity of the heat, it took approximately one and a half to two hours to make sure that fire was adequately contained," Reed said.
Even when the fire was put out, it took a while for the fumes to clear out before crews could begin making assessments and repairs.
"Georgia Power's personnel could not access the tunnels until we made sure that the fire, which was an electrical fire, was completely put out…Once they were able to access the tunnels, they were able to make an assessment," he said.
While Reed did not go into detail about what caused the fire he said "there is no evidence to suggest that the fire was caused deliberately."
Hartsfield-Jackson does have a backup system but Reed said that was damaged in the fire.
"Because of the intensity of the fire, the switch which accesses the redundant system was damaged," leaving both systems damaged, he said.
A Georgia Power representative said the fire damaged multiple parts of their system, leading to the prolonged outage.