JACKSON, Ga. -- Thousands of kids will hit the streets for trick or treating this week and law enforcement officers from around the state are sharing how they will alert neighbors to the registered sex offenders living next door.
Some sheriff's offices put signs on doors, others do routine checks throughout the night to make sure registered offenders are following the law about not decorating or hosting trick-or-treating. In Butts County, Sheriff Gary Long said deputies in his county are putting 'No Trick Or Treat' yard signs in front of registered sex offenders homes in their county.
The warning feels like a target to some who live with registered sex offenders.
"There have been threats made. Hot heads saying just take a gun to their heads," said one Butts County mom, who didn't want to be identified.
Georgia state law prohibits registered sex offenders from placing Halloween decorations on their property. The signs have the universal "no" symbol over a trick or treat bag underneath the message "NO TRICK-OR-TREAT AT THIS ADDRESS!!"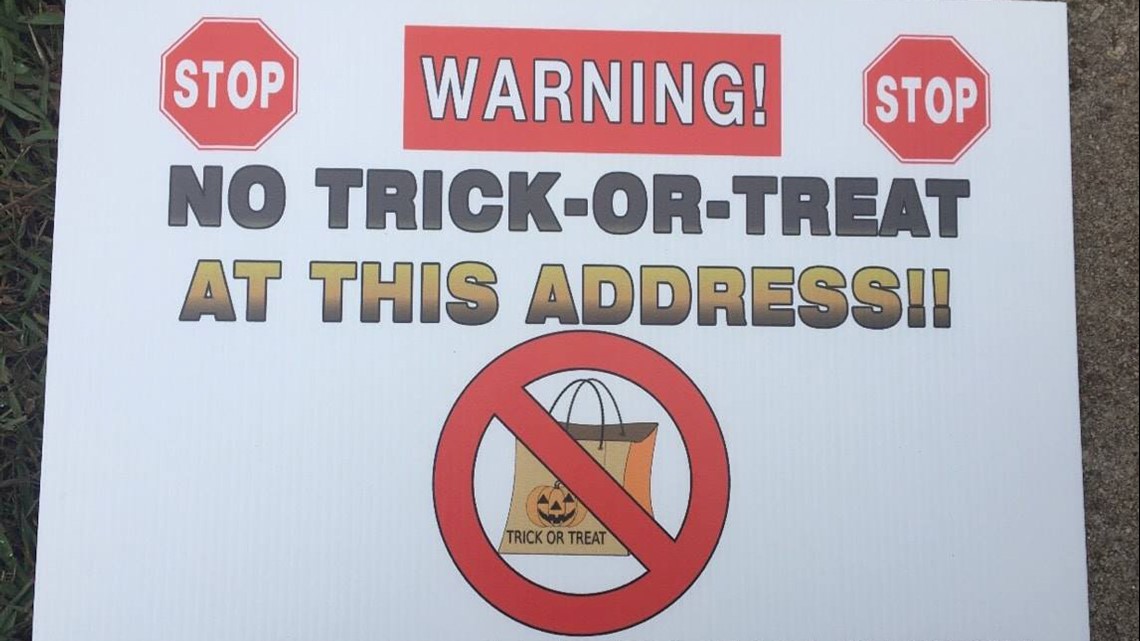 "That poster that is causing that hysteria is posted at my property and I have not done anything wrong," she said.
The woman said her husband is on the sex offender registry list for a relationship he had with an underage woman when he was 20 years old.
"There's so many levels," she said. "There's such a gray area...but yet they happen to be treated all the same."
Vickie Henry, president of Women Against Registry, said the yard signs can lead to harassment.
"They are not the threat that people perceive them to be," she said. "And those signs are just going to make things worse."
There are more than 50 sex offenders in Butts County, according to Sheriff Long. The Georgia Bureau of Investigations' website shows close to 31,500 registered sex offenders in the state.
The idea to put yard signs in front of registered sex offenders homes came after organizers decided not to have an annual trick-or-treating event.
"The big challenge that we face here in Butts County, for years and years and years and years they've always done Halloween on the square and on Halloween night we would have anywhere from 2,500 to 4,000 children," the sheriff told 11Alive.
"There are some sex offenders that are not happy," Long said. "But I'm not in the business of making them happy. I'm in the business of keeping safe communities and making sure that our children are protected."