What's the best way to greet fans into a two-million-square-foot stadium?
How about the world's largest bird statue.
That's exactly what fans will be greeted with before they enter Mercedes-Benz Stadium next season.
The statue will be joined by a giant soccer ball to honor the stadium's other team, Major League Soccer's Atlanta United.
The falcon, which is nearly 42-feet-tall with a wingspan of over 64 feet, will be the largest bird sculpture in the world.
"Constructed by Gábor Miklós Szőke of Budapest, the majestic stainless steel work, capturing the moment of a touchdown, will be erected on the main plaza facing the city skyline," the organization said in a press release.
The mirror-faceted soccer ball is almost 35 feet high and was created by Studio Roso of London. It will sit by the North entrance overlooking the green space being developed on the current site of the Georgia Dome.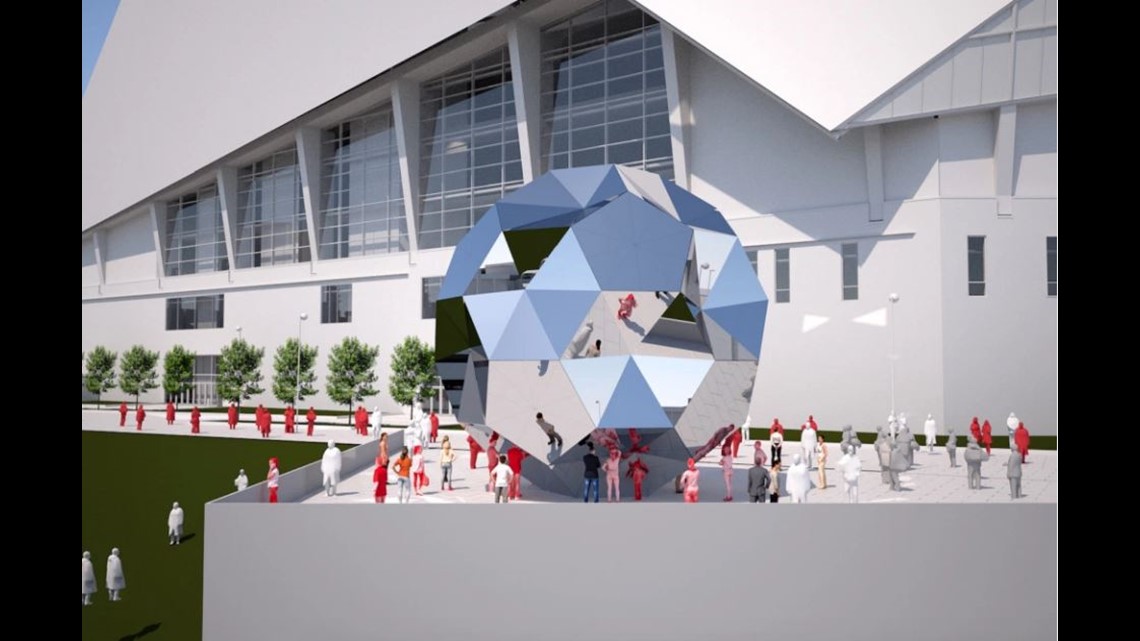 The two pieces of art are a part of a comprehensive art collection in partnership with the stadium and Savannah College of Art and Design. In all, 53 artists were selected to contribute with over 100 works of art being commissioned, including the two highlight pieces.
"This stadium is meant to reflect what our fans and supporters told us they want, and the art program is no exception," said Arthur Blank, owner of the Atlanta Falcons and Atlanta United. "We listened and responded by choosing artists who would bring those sensibilities to the pieces they create; the ideas of community, inspiration, play and excitement will resonate throughout the building."
Mercedes-Benz stadium is set to open its doors on June 1, 2017.
Photos | Inside the Mercedes-Benz Stadium