DeKalb Police released a photo Saturday of K9 Indi with an early Christmas present as he sits under a Christmas tree.
K9 Indi lost his right eye from a gunshot wound while tracking down a suspect accused of killing Officer Edgar Flores on Dec. 13. According to police, the gunman shot Indi in his face.
The suspect was killed after firing at Indi and other police officers.
Following surgery at the Blue Pearl Veterinary Hospital, Indi has been recovering from his wounds at home.
PHOTOS | K9 Indi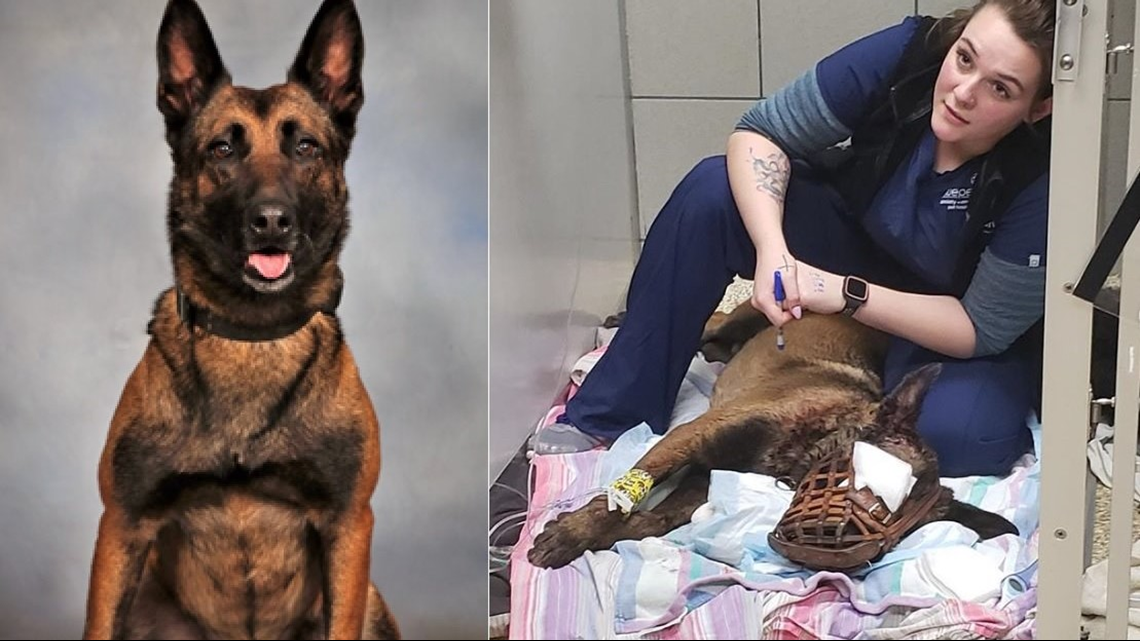 Indi attended the funeral of Officer Flores on Tuesday, December 18, at All Saints Catholic Church in Dunwoody.
Near the end of the service, the doors of the church were opened and Indi made his way toward Flores' casket. The K9 received a standing ovation during his brief appearance at the funeral.
The 7-year-old Belgian Malinois will be honored for his bravery with the Georgia Police K9 Foundation Purple Heart.