ATLANTA -- She was walking along Ormond Street in Peoplestown when the unimaginable happened.
"She moved to the right and I slowed down to go around her and I had seen the young man on the sidewalk," said Marta Bus Driver Winston Douglas.
Out of nowhere, the man behind the 63-year-old woman with a walker attacked her with a knife, stabbing her over and over again.
It happened Sunday, Sept. 9. It's an encounter Douglas will most likely never forget. He happened to be at the right place at the right time, driving MARTA bus 2375.
"And, he stepped off between the cars and he had a knife in his hand as I was passing her. And I was looking and thinking, 'Why does he have a knife in his hand'," Douglas remembered asking. "And, by that time, he started stabbing her."
Douglas stopped his bus, got off, grabbed a piece of wood and started swinging it at the attacker who was later identified as Gerald Jones.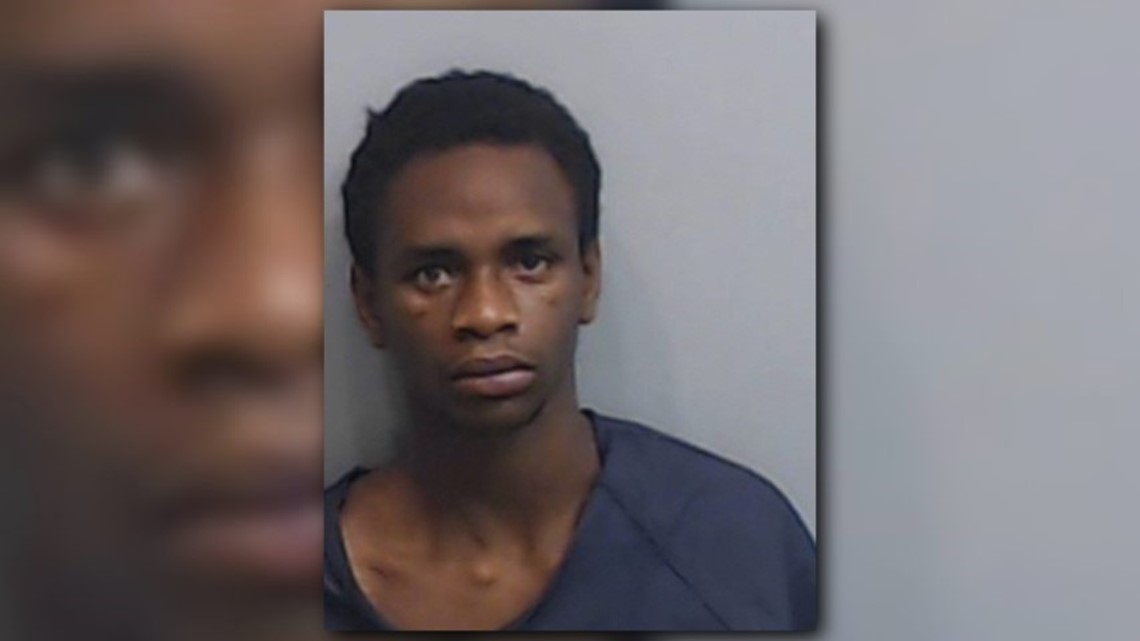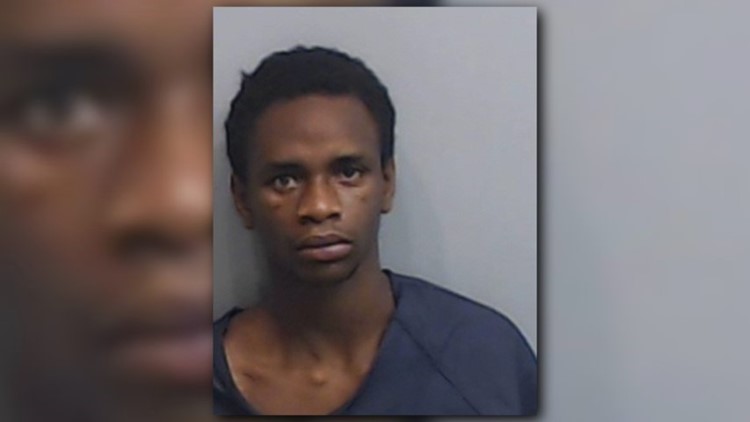 Witnesses said Jones was shirtless and covered in blood and eventually ran away, but Douglas and two other chased him and managed to tie him up until police and an ambulance arrived.
Terri Bradley was lying in the road by this time, bleeding profusely from her 20 plus stab wounds. Bus passengers got off and help tend to her wounds until EMS arrived.
"I don't know anything about the young man," Bradley said.
She spent five days in the hospital and has multiple stitches in her neck, hand, and thigh, along with severe bruising. But, as she sat on her sofa next to her son, she remained positive, happy, and thankful Thursday.
"He saved me, cause if it hadn't of been for the big guy, I wouldn't have made it," said Bradley, referring to God as 'the big guy.'
She also took a moment to send thanks to the stranger who saved her life.
"I thank God for him, cause he really had to put up an effort. Cause, he got to have heart," said Bradley, smiling. "That bus driver, he's the best man. I'm going to squeeze him so tight."
Bradley said this as she waited patiently to meet Douglas, who had just driven up to her apartment complex.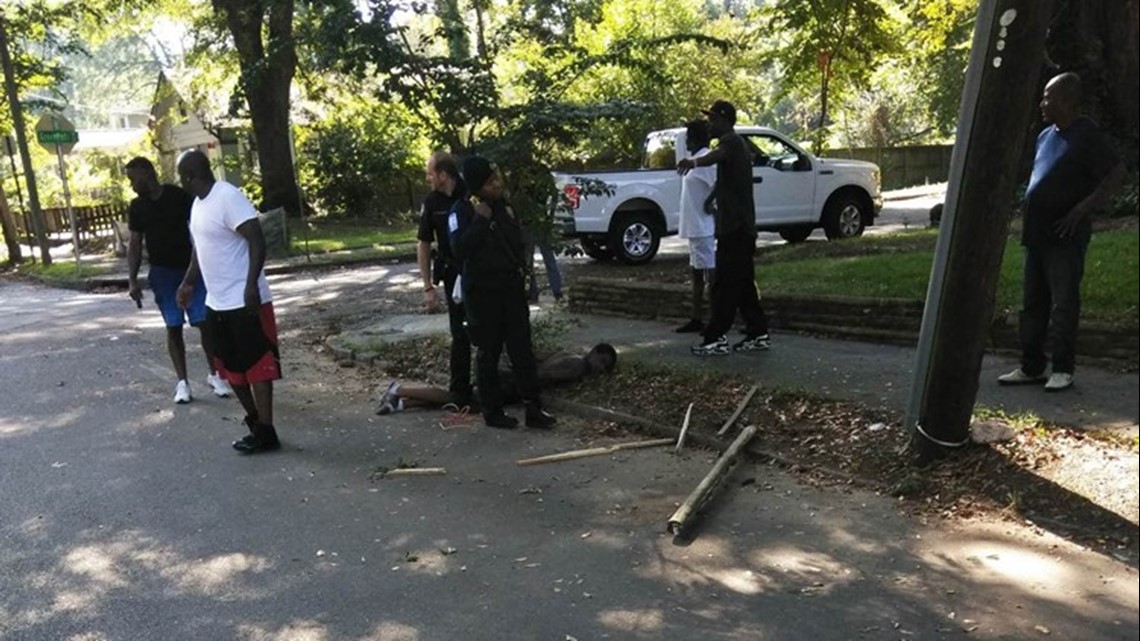 Outside, Douglas, dressed in his MARTA uniform, grabbed a bouquet of flowers he purchased for Bradley. He also brought his 1-year-old daughter along to meet her.
Douglas walked into the complex, tearing up at one moment as he remembers stopping the attack. He's heard the word "hero" several times in the last two weeks. It's a word he doesn't want to use to describe himself.
"I'm not a hero. I just did what I felt anyone else would do, especially if it was my own," he said, squeezing his daughter tighter.
Douglas entered the elevator, with flowers in one hand, his daughter resting on his hip as he finally made it to the floor where Bradley lives. He smiled as he walked down the hall and finally reached her door.
When he stepped inside, the smile grew bigger.
Bradley, sitting on her couch, started tearing up. She asked her son to help her up to hug him.
"No, you don't have to get up," Douglas said.
"Yes, I do," said Bradley in a firm voice.
The two hugged, nearly two weeks after he saved her life.
She cried into Douglas' chest.
"Thank you, Jesus. Glory. You're all I had to help me," she said.
After a few moments, Bradley sat back down and smelled her flowers.
"Oh, and these my colors, too!" she exclaimed over the vividly colored flowers.
Derrick, Bradley's only son, stood up and shook the hand of the man who helped save his mother.
"I wouldn't have been able to see her," he said.
Douglas replied with a humble response: "I just did what anybody would have did."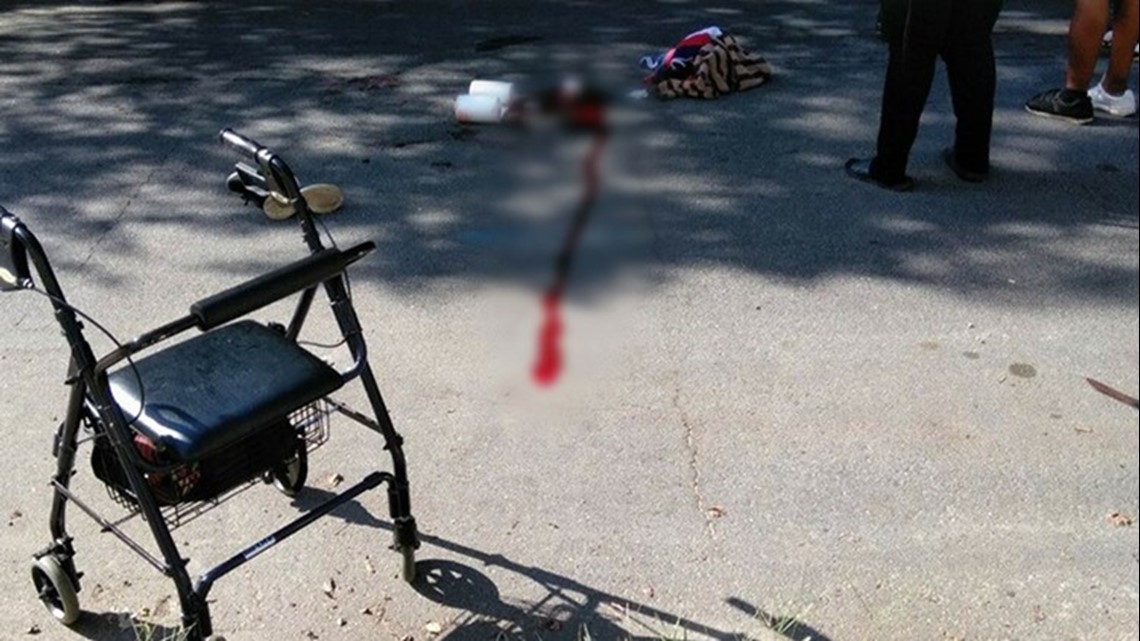 "Well, not everyone would have done what you did," Derrick said.
The three new friends talked for several minutes, about the attack, about Douglas' heroism, and about God before parting ways.
In the hallway, Derrick shook Douglas' hand one more time.
"It was nice meeting you," said Derrick.
"Take care of your momma!" Douglas said.
"I will, that's the only one I got," Derrick assured him.
Before leaving Douglas added, "Oh, trust me I know. I know. I lost mine a while back, man. Ain't nothing like momma."
Bradley has a few more hospital visits, but continues to remain in good spirits. Even though her wounds are deep, her heart remains untouched. She found it in her soul to forgive the man who attacked her.
A GoFundMe account has been set up to help Douglas with her medical bills. The three hope to stay in touch.
Jones, the man accused in the attack, was charged with aggravated assault and possession of a dangerous weapon.