A shirtless Glover dances on a car.
He shoots a choir and a guitarist.
He does a synchronized dance with school kids while making eye contact with the camera.
He does a sideways moonwalk.
He lights a joint.
He runs away, terrified.
Warning: The video contains gun violence and expletives.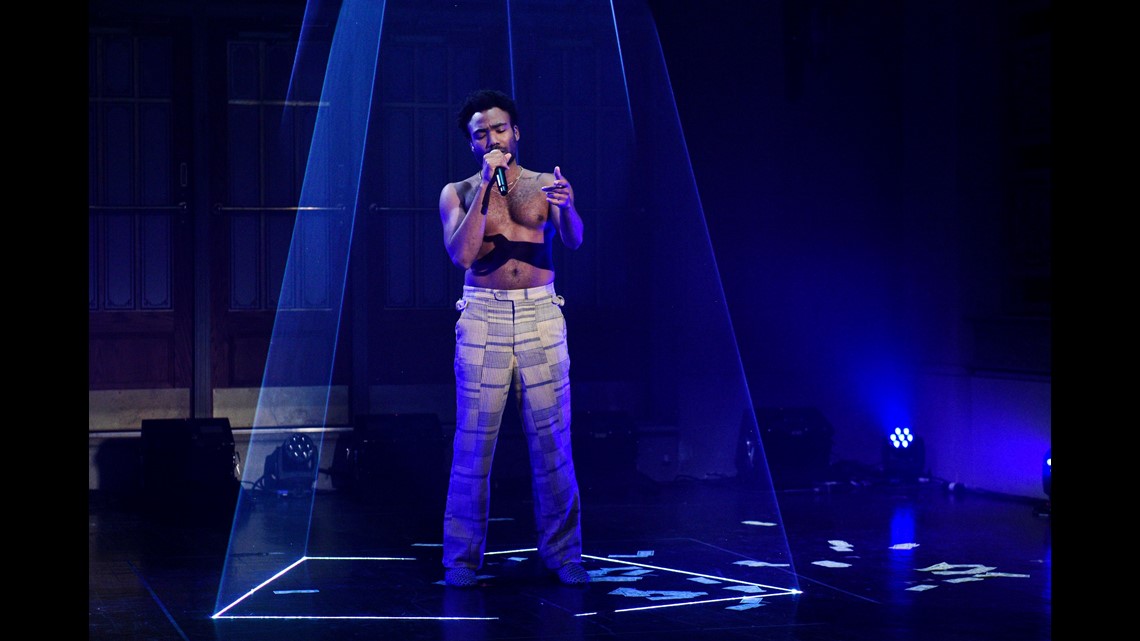 The powerful song, a commentary on gun violence in America, is Donald Glover's first single since 2017's Terrified, off his Grammy-nominated 2016 album Awaken, My Love!
In the video, Glover shoots a hooded black man and mows down a choir with a machine gun. The lyrics go: "Yeah, this is America/ Guns in my area/ I got the strap/ I gotta carry 'em."
Glover's new music is his latest in a string of major projects. Glover plays Lando Calrissian in Solo: A Star Wars Story, which hits theaters May 25, and Glover's FX show Atlanta, which he created and stars in, has its Season 2 finale on May 10.