Some family members told authorities this week that they haven't seen Noel since November. Police told WFAA that the AMBER Alert listed Friday in order to fulfill the timeline requirement for the alert to be issued.
On Saturday night, authorities said, Noel's immediate family boarded a flight to Istanbul, but Noel was not listed on the flight passenger manifest.
In an update Sunday evening, police said that authorities located a vehicle connected to the endangered missing report in a parking garage at Dallas-Fort Worth International Airport. Police said it was unoccupied.
Noel is described as having black hair and brown eyes. He is about 4 feet tall and weighs 90 pounds.
Police Chief Craig Spencer told WFAA on Saturday that the child has severe health problems.
"He was born at 25 weeks and therefore has a lot of physical disabilities and developmental disorders," Spencer said. "He suffers from social disorder…and has chronic lung disease, which has required him to be on oxygen at certain points of time."
The Everman Police Department held a press conference later that day to share the full timeline of the case.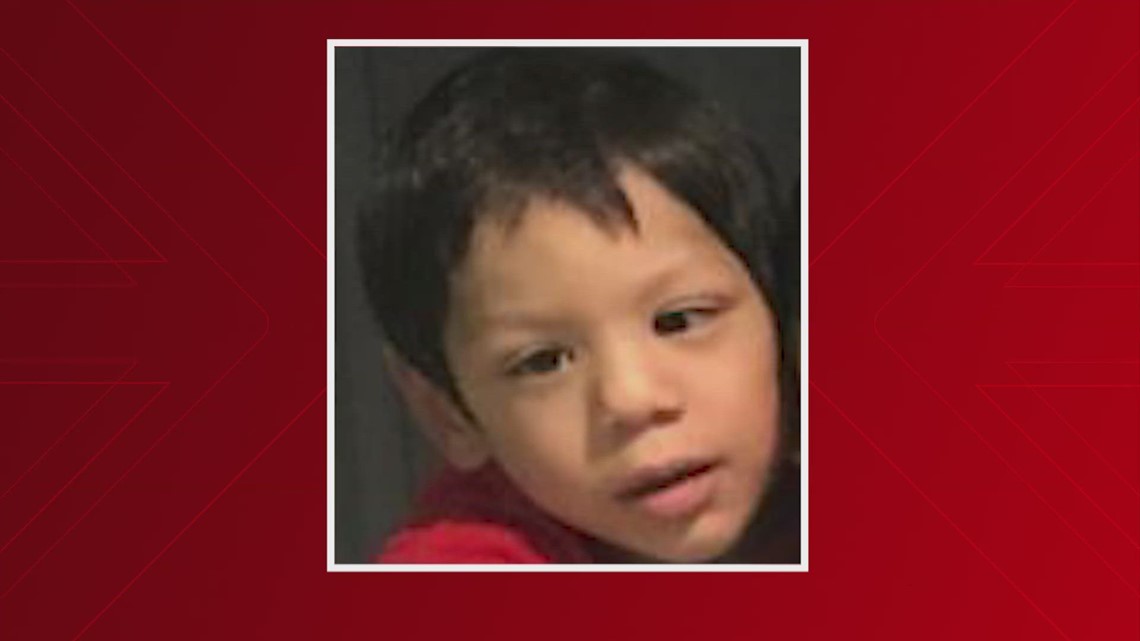 Timeline
March 20
According to Everman police chief Craig Spencer, CPI was told that many family members said they hadn't seen the 6-year-old since November 2022. They requested officers conduct a welfare check at the boy's home.
The chief said police arrived to the home where the mother, 37-year-old Cindy Rodriguez-Singh, told them that Noel had been with his biological father in Mexico since November.
Everman police then relayed that information to the CPI.
"At that time, there were no indications present to the officers that would warrant any further investigation," said Chief Spencer.
March 23
On Thursday, CPI contacted Everman police again. An investigator said they spoke to more family members who were concerned about Noel's well-being.
According to Spencer, CPI also found the boy's father in Mexico. He told the agency that he did not have Noel. He further told authorities he never got to meet his son since he was deported before Noel was born.
Spencer said records from Homeland Security support the father's statements.
In addition to that, a CPI investigator tried to reach Noel's siblings at their school. Spencer said the children were absent when authorities tried to reach them, and that CPI then learned that their mother had contacted the school to inquire about unenrolling them.
CPI then tried to reach Rodriguez-Singh, but were unable to do so.
Spencer said there have been prior CPS investigations and actions against the mother, and said that she does have an "extensive criminal history."
"It appeared to the CPI investigator that the mother was intentionally avoiding authorities," Spencer said. "This prompted an investigation into the child's whereabouts."
Rodriguez-Singh is facing charges of false reports to a police officer regarding a missing person, and probation violation for a previous crime unrelated to Noel's disappearance.
A warrant has been issued for her arrest.
March 25
The AMBER Alert for Noel was issued at around midnight on Saturday.
Spencer said multiple agencies were dispatched to find Noel, his mother, his stepfather, and his six siblings (including a pair of 5-month-old twins, plus 7-, 8-, 9- and 11-year-olds).
At 9 p.m. Saturday, authorities learned that the family had boarded a flight to Istanbul, Turkey. Police said they left on Thursday, before the AMBER Alert was issued.
Spencer said Noel was not listed as a passenger on that flight.
At that point, Spencer said, the AMBER Alert was discontinued and Noel's case was re-issued as an Endangered Missing Persons Alert through Texas DPS.
"This change does not effect the course of our investigation," said Spencer. "We plan to continue to investigate this case to the fullest of our capabilities."
NOTE: The following video was uploaded Saturday evening.
Spencer says there is currently no physical evidence about Noel's status as a missing person. However, since Noel hasn't been found, police said they will continue to investigate the situation as a Missing Person case.
Spencer said there's also no evidence of the boy's siblings being in any danger.
Anyone with information should contact the Everman Police Department at (817) 293-2923 or call 911 immediately.