Southern California homicide detectives need help identifying a young child whose body was found partially in a duffel bag near a hiking trail on Tuesday.
Los Angeles County authorities say the victim is an African-American girl between 8 and 13 years old. She's 4 foot 5 inches tall and weighs about 55 pounds, KNBC reports.
They say workers found her body dumped near a hiking trail in Hacienda Heights.
Authorities found a black suitcase in close proximity to the child's body.
A coroner is trying to determine how she died since there are no visible signs of blunt force trauma.
The Los Angeles County Sheriff's Department is asking for the public's help in helping solve this case.
Do you know her?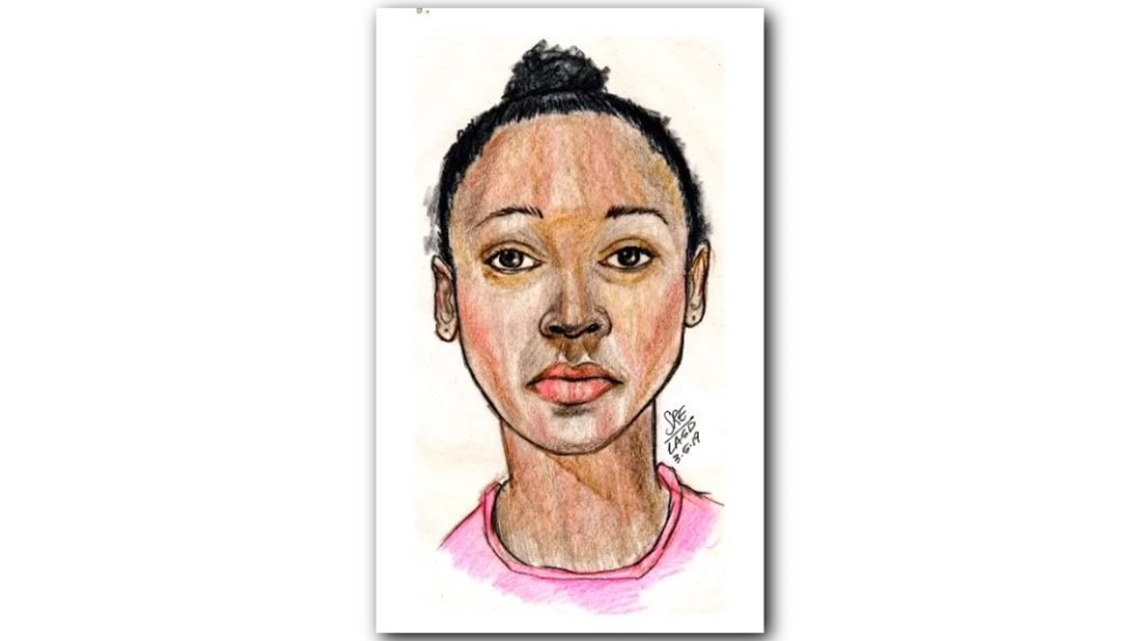 Homicide Lt. Scott Hoglund is hoping to gain more insight from the child's autopsy.
"It's a suspicious death investigation," Hoglund said. "Again, there were no obvious signs of trauma that indicate a homicide, or anything evident to cause was a homicide, some type of blunt force trauma or anything like that. There is no evidence of that. We don't know the cause of death--it is undetermined at this point. And again, we're hoping to find out more at the time of the autopsy."
Anyone with information on the case is asked to contact the Los Angeles County Sheriff's Office.
OTHER NEWS:
His body was found in a church cemetery. Do you know him?
Police: He took a cupcake. They beat him to death with a baseball bat.
Meet Jane: New artwork could identify this Jane Doe