Thirteen people, including a sheriff's deputy and the gunman, were killed in a mass shooting at a bar near Los Angeles Wednesday night. That number could have been higher if not for the heroic actions of people inside, including students and a sheriff's sergeant.
Man used bar stool to smash window, get dozens outside
At least one person helped get dozens of people to safety by using a bar stool to smash a window in the Borderline Bar & Grill in Thousand Oaks, Calif.
"Bar stools go through windows," said Matt Wennerstrom. "It works."
Wennerstrom said he and others helped shield people inside the bar. When there was a break in the gunfire, he smashed out the window
Wennerstrom estimated 30 to 35 people were able to escape through the window.
"It's all we could do. The only thing I that could have wished for is to have something better than a bar stool," he said.
Once Wennerstrom and others got people to safety and down the street, he said some went back to find others.
"We ran back in and we were just pulling stragglers who were still in the parking lot calling people and we were like, 'You need to get out of here right now,'" he said.
Sheriff's sergeant responding to shooting 'died a hero'
Ventura County Sheriff Geoff Dean choked back tears as he described the sheriff's sergeant killed in a mass shooting at a California bar.
The sheriff said Sgt. Ron Helus undoubtedly saved lives by going in to confront the gunman. He says Helus was the first responder and was immediately hit with multiple gunshots.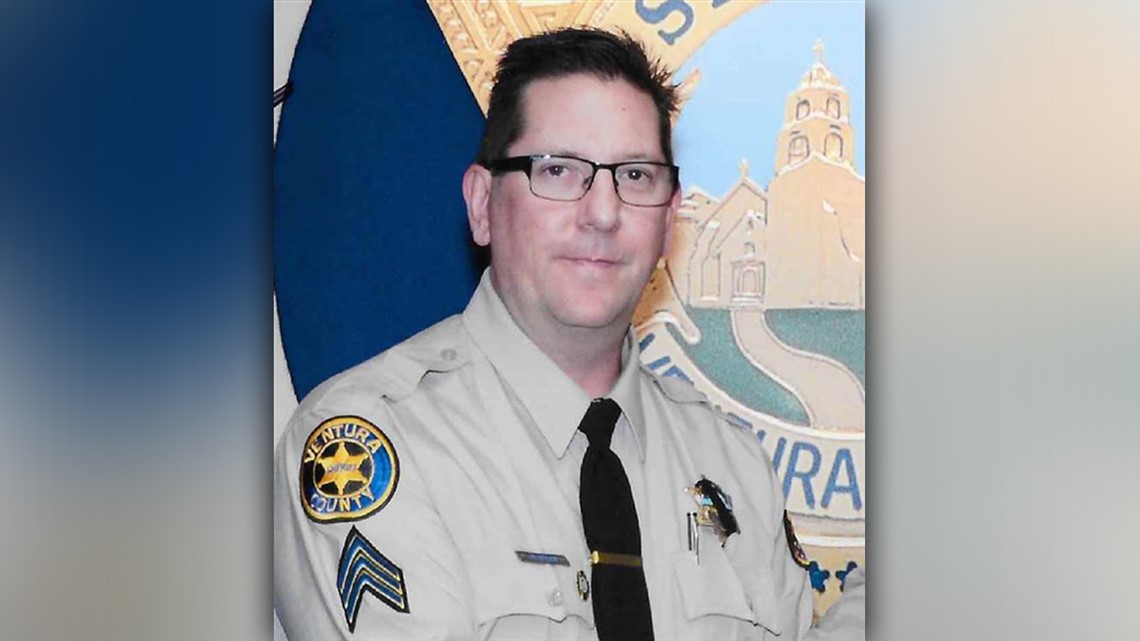 He says a highway patrolman pulled out Helus and waited for a SWAT team as scores of other officers converged on the Borderline Bar & Grill in Thousand Oaks at about 11:20 p.m.
By the time they entered the bar again the gunfire had stopped, and they found 12 people dead inside, including the gunman. He says Helus was later declared dead at a hospital.
Dean says Helus was his longtime friend and gym partner and planned to retire soon after 29 years with the force. He leaves a wife and son.
The sheriff says he told Helus' wife "he died a hero because he went in to save lives."
Survivors describe heroism
Survivors are describing moments of panic and heroism.
Nineteen-year-old Tayler Whitler says she was dancing and her friends were at a table by the door as the gunman opened fire. She says everyone yelled "Get down!" and it was silent for a couple seconds, then she heard "Get up, he's coming!" and people were trampling on each other to get out.
PHOTOS: Deadly California bar shooting

Nineteen-year-old Erika Sigman found herself hiding with a group of strangers, and they were holding her hands.
She said, "There is a lot of bad in this world, but there is also a lot of good and people will help."